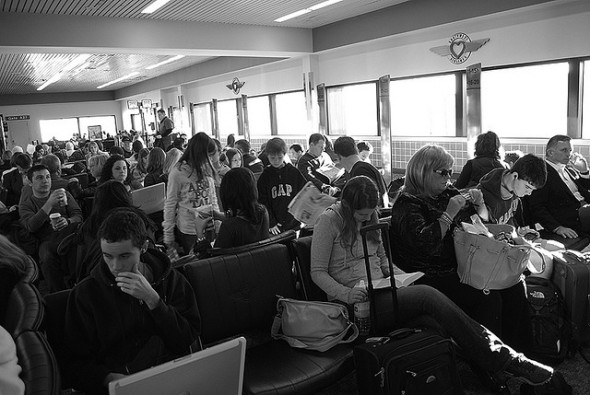 Millions of people fly over the holidays and particularly during the week of the Thanksgiving holiday. If that's one of your Thanksgiving traditions, it's a good idea to prepare yourself for the potential chaos and stress of airports, luggage and the inevitable crying babies. Keep these tips in mind and it'll be easier to keep your cool.
Check out our budget calculator.
Stay positive! Your belly is about to be filled to the bursting point, and you may even win that football game bet against your uncle.
Travel Light
I don't know about you, but I absolutely dread a heavy suitcase. From getting in and out of cabs, to figuring where to stash a giant bag somewhere your sister's cat won't get his hair all over it, a huge travel bag makes every step of your trip that much more difficult.
Of course, how much you need depends on how long your trip is, but do your best to plan out each outfit, bring travel-sized toiletries, and don't overestimate how many carry-on items you need. Plus, chances are your friends and relatives will send you back home with more than you arrived with, so having some extra room will come in handy.
If you still find yourself with a full bag, it's a good idea to weigh it before you go to the airport for check-in. There is nothing worse than getting stuck with oversize baggage fees that break your budget or having your bag left behind, especially during the crazy flying season.
Related Article: 5 Tips for Getting Upgraded to First Class
Spring for the Extras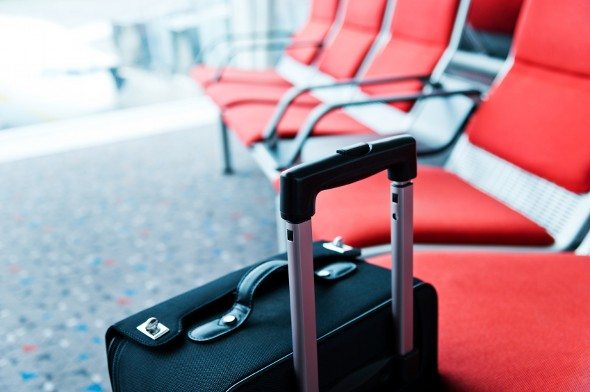 Normally, we don't advise spending more cash than necessary. Flying during Thanksgiving season, however, calls for special circumstances. Most airlines offer early check-in for relatively cheap fees. You'll be able to settle in on the flight without the grouch behind you sighing pointedly or rushing you. You also won't have to worry about not making your plane if the flight was oversold.
If you are traveling as a family, early check-in can be crucial; anything that lowers your stress is key. The small extra price is invaluable when you factor in the health cost of high blood pressure.
Handle Delays Like a Pro
We're all crossing our fingers that our flights won't get delayed. Not all airports are efficient, though, so in case there are delays, it's best to be prepared. Standing in line to talk to customer service reps will likely take an extraordinary amount of time, and make you more upset. Instead, try calling the airline's service line. If that is too busy, call the international number. It may cause you to incur some charges, but if you can get through faster to book an alternative flight, it'll be worth it.
Related Article: The Most Efficient U.S. Airports
If all that fails, buy a one-day pass to an airport lounge. Reduce your stress with some drinks and light snacks. The lines for reps are shorter in the lounges and the reps may be able to help you find a new seat.
Keep it Cool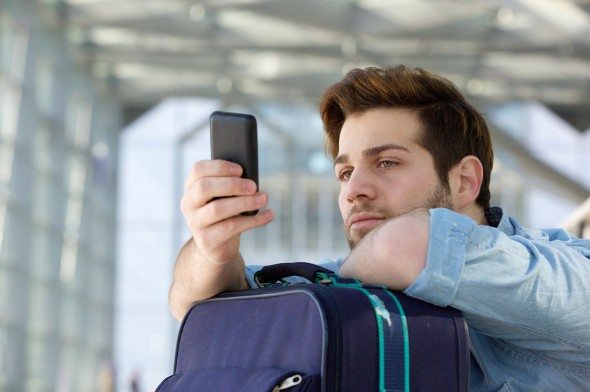 Do your best to remember all of the zen things you have ever learned. Showing up at your host's house in a bad mood is not very good behavior. Plus, in the end, getting worked up only makes you more unhappy. Best of luck on your travels. Just keep that vision of the slice of turkey and glass of wine clearly in your mind.
Photo credit: flickr, ©iStock.com/baona, ©iStock.com/m-imagephotography