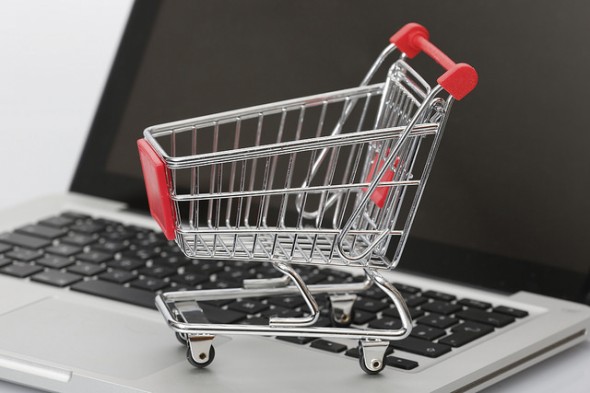 The number of people shopping online is at an all-time high. While the rest of the retail economy is still dragging in its recovery from our economic crash, the online retail market continues to grow at a rapid pace. Not only is online shopping gaining momentum, but mail order businesses have expanded in the retail sector as well. Does this mean online retail might one day edge out the traditional in-store shopping experience? As the online market grows, and the ease and convenience of shopping online has more appeal to a greater audience, online shopping may one day take over the retail market.
How to Save When Hitting the Online Shopping Center
Growth Patterns Nationwide
According to the U.S. Census Bureau, online retail and mail order businesses have grown about 27% between 2011 and 2012. This was drawn from the census taken from over 1,200 industries on the national, state and county levels. In comparison, the number of the traditional brick-and-mortar businesses grew by only 0.1% nationwide.
One of the major reasons for this disparity in growth? Online retail stores reach anyone with the internet. Traditional retail stores can't compete on that level, as jobs and stores are concentrated in more urban areas. If you live out in rural New Mexico for example, you can buy your entire wardrobe online without ever stepping foot in a store. To get to a store, on the other hand, you may have to drive several hours.
Online Retail Employment Growth
Even better news for the online retail market? Not only do we all shop more online, but more people are being employed by online businesses as well.
While online retail employment rose by 13%, traditional retail employment rose by less than 1% between 2011 and 2012. Companies like the online retail giant Amazon, now employ over 110,000 people worldwide. Those numbers are staggering, considering that there are few traditional retail companies that can compete besides the big box stores like Target or WalMart.
The Census Bureau is also seeing employment growth outside of major urban cities. For a number of years in a row, North Dakota is leading in employment growth, and counties in North Carolina and Michigan are leading in employment numbers.
The eCommerce Advantage
Other than the convenience and ease online shopping offers regardless of their location, online shopping also has the smartphone advantage.
Economic experts cite the growth in smartphones and tablets as one of the major factors, if not the only factor, in online retail growth. As more and more people have a tablet or smartphone, they are spending more time online. You can buy a pair of shoes as you ride the bus home. Pay your bills as you stand in line for a movie. Smart phones make online shopping a convenient, easy process.
Experts predict that online sales could easily take over the market in the next five years. As eCommerce grows, the retail industry grows. Although it's not growing as quickly in the traditional market, it is still growing which is a sign of a recovering economy. The eCommerce retail industry accounted for over 230 billion dollars in 2013.
4 Sneaky Ways Retailers Trick You Into Spending More
Photo Credit: Flickr