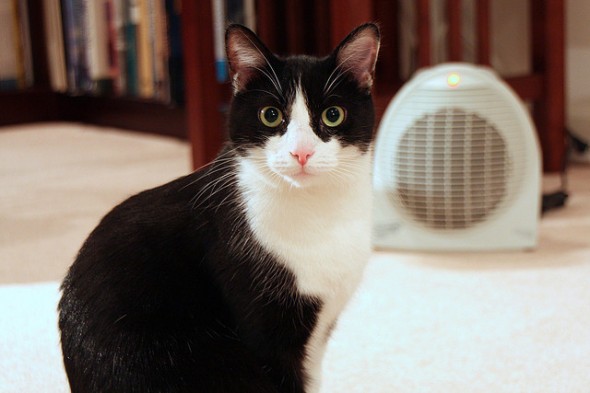 The days are now shorter. It's inevitable – winter is coming! Maybe you've already turned the heat on for one or two nights. Or maybe you're trying to tough it out. A big concern for many of us is the increased cost of heating and our electric bills in the colder months. For help, we can look to a perhaps strange source – cities.
Find out now: How much life insurance do I need?
Energy efficiency has become a major concern due to the increasing knowledge of the damage done to the environment and to our wallets. Cities around the country are finding new and innovative ways to increase energy efficiency.
The American Council for an Energy-Efficient Economy's (ACEEE) first ever scorecard ranked the thirty-four cities throughout the U.S. that are the most energy efficient. The top three cities were Boston, Massachusetts, Portland, Oregon and New York, New York. While no city received a perfect score according to the ACEEE's measurements, these three highlight the major changes that city governments are undertaking to help control costs and save energy.
Some of the measures being taken by these cities, can also be helpful to apply on an individual basis to save reduce energy costs.
Rethink Transportation
One of the more popular programs to save energy in over a dozen cities on this scorecard was a bike sharing program. Biking to and from work, school, or while running errands is a great way get some exercise and save money on gas or other transportation costs.
Biking is a great way to keep warm during colder months. Take advantage of the nice days when they do happen, even in the winter, by getting your exercise and getting somewhere on a bike. Although biking may not be feasible if you live in really cold climates, it is still beneficial for those warmer months or those living in areas where it is warmer throughout the year.
If biking is not an option think about using public transportation or carpooling. Provided you are willing to split the expense of travel with your carpooling colleagues, it is a great way to save money and wear and tear on your own vehicle.
Energy Efficient Products
Boston is the city ranked number one according to the ACEEE and it is easy to see why. Wendy Koch for USA Today writes, "Boston has partnered with investor-owned utilities about rate-payer financed incentives for buying energy-efficient appliances and making energy-saving retrofits." Energy efficient appliances are great ways to reduce overall energy costs.
Even if your city or county does not offer incentives, it may be worth checking out the prices of products such as energy efficient light bulbs, kitchen appliances such as coffee makers, dishwashers, and even laundry appliances such as washing machines and dryers. If you are in the market for these products already, it is definitely worth taking a look and doing some comparison shopping.
While the initial outlay of money may be more than other less efficient product, you will save money on the backend by way of lower electricity bills, which will make the purchase all the more worth it.
Be Mindful of the Energy You Use
One particularly important aspect of reducing energy costs is being aware of how much energy you are using. Remember to turn off lights, small electric heaters, computers or any other non-essential items once you leave your home for the day. Keeping appliances constantly plugged in also causes unnecessary electricity costs. Therefore, make sure to unplug kitchen appliances and other items when they are not in use.
These small changes will start to add up to noticeable reduction of energy costs. Also, make sure to plug up any small cracks in doorways, windows, and around electrical outlets. This will prevent air from getting in and out of your home, which will reduce the need to keep the heating up too high and keep costs low.
Moving into the colder months is a great time to reevaluate your energy usage and find ways you can make some change. We all can learn something from what the cities featured in the ACEEE's scorecard, and apply it to our own lives to save money this winter season.
Photo Credit: Mr. T in DC