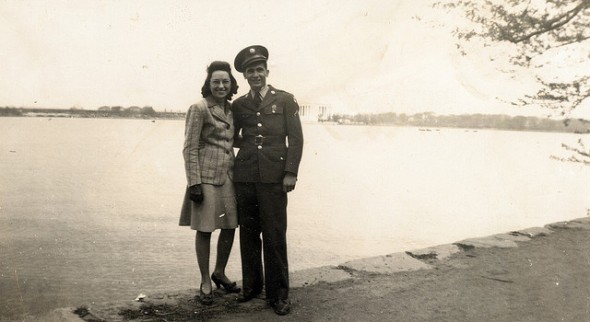 Seniors aged 65 years and older are racking up debt, according to a news release recently issued by the U.S. Census Bureau. Not only is this age group more likely to attach debt to their homes, they are also borrowing more.
Find out now: How much do I need to save for retirement?
Between 2010 and 2011, the median debt for households headed by someone aged 55 to 64 years old rose 64%. Meanwhile, the 65 and older bunch upped their debt to $26,000 — more than twofold over the previous year. Over the years, boomers have done well with their personal finances, but these alarming statistics indicate a critical trend. SmartAsset explores the reasons behind senior debt increases.
Contrasting Credit Debt Patterns Reveal Seniors May Be in Trouble
From 1984 to 2009, seniors' median net worth increased 42%. Meanwhile, the opposite happened to individuals aged 35 years old and younger, who saw a 68% median net worth decrease. In 2009, those 65 years and older owned 47 times as much net wealth than the younger group.
Some numbers even indicate that credit use has been down overall. In 2011, 69% of all households surveyed carried less debt load compared to 2000, when 74% of households held credit debt. Between 2000 and 2011, those holding onto debt balance decreased by 13%, from 51% to 38%.
Nonetheless, in recent years, senior credit card debt has swelled. As reported in 2009 by Sallie Mae, the median was $4,100, up 41% from the $2,900 mean in 2004. Furthermore, close to one-fifth of all seniors carried balances greater than $7,000.
A Changing Economy has Negatively Impacted Boomers
The U.S. economy was hit hard by the Great Recession, affecting peoples' finances at all age levels. Due to weakened economic conditions, overall senior wealth has fallen; the median net worth of American households lowered to $69,000 in 2011, down from $82,000 in 2000. This all-time-low represents a first: since the end of World War II, a decline in mean family worth has impacted all income tiers.
The older generation endured sizable losses: nest eggs were depleted and those slated to retire were forced to postpone their plans. As the boomer population seeks to postpone retirement — with a median age up to 64 from 62 over the past 20 years — they have become less employable than their younger professional counterparts.
Younger Seniors Are Taking on Reverse Mortgages
According to the U.S. Census, from 1990 to 2010, seniors aged 55 and over held the highest homeownership out of all occupied households (76.3%), almost doubling that of the 35 and younger sect (38.5%). While this may sound positive, a MetLife study indicated that another reality is creeping up. Seniors seeking to fund their living expenses are more compelled to take out a reverse mortgage loan, where a homeowner borrows money against the value of his or her property. This amount does not need to paid back until the borrower is deceased or the home is sold.
Previously, reverse mortgages were usually taken by seniors aged 71 years and older. But the trend has caught on for younger boomers. This, combined with elders taking on other forms of home equity loans, indicate high levels of financial hardships for seniors.
Needs (Not Wants): Elderly Spending is Not Careless
Frivolous spending habits should not be the first to blame for the senior debt predicament. Instead, rising costs of standards of living, combined with unstable financial conditions are forcing the older generations to rely more on credit. On top of that, out-of-pocket health care costs can quickly exhaust a person's resources and mount medical debt.
A recent survey issued by the AARP Public Policy Institute and Demos revealed that senior households use credit cards increasingly to pay for basic living expenses. Half of the Americans surveyed, aged 50 years and older, carry expensive medical costs on credit cards, where most money goes towards dental care and prescriptions. Furthermore, 18% of those interviewed indicated that, nearing retirement, the utilized retirement monies to pay down credit card debt.
Escalating elderly debt poses some important questions. Who will be obligated to pay off these escalating amounts once people pass away? How will wealth transfer from older to younger generations differ from previous years? Ultimately, the question arises, how will we care for the elderly so they can survive financially in this changing economic climate?