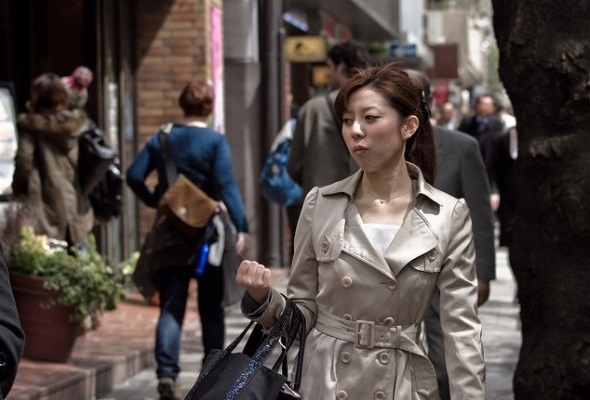 They say the apple doesn't fall far from the tree – but they also say one bad apple spoils the whole bunch. According to a new study from the American Institute of CPAs and the Ad Council, 25-34 year olds base their financial decisions on friends, not elders. More than three fourths of young adults say their financial habits are dictated by their peers. The source seems to be peer pressure. Millennials are pressured to keep up with their friends' lifestyles from housing and clothing to restaurants and gadgets.
Check out our student loan calculator
Almost half of the millennials surveyed claim they use credit cards for necessary purchases and 24 percent admit to having missed a bill payment. To combat this, I have 4 spending tips for my fellow millennials.
Related Article: 8 Credit Tips for College Students from a College Student
Set Goals
Figuring out what you want is the first step to getting it. Make a list of what is most important to you – even if they don't seem like financial goals. Estimating the price of what you want and setting deadlines to save for it puts you on the course to accomplishing your goals. This works whether you want to take more trips, have a baby or just eat at a new restaurant. Setting goals can help you avoid the dangerous cycle of charging to credit cards and paying high interest rates.
Track Spending
Recording your spending is the easiest way to find where you can cut back. See where you are spending too much money. Maybe it's your rent, shopping trips or food bills. Then make a change without giving up what you truly value. If your paycheck and your spending continually don't add up and you think every purchase is necessary, it may be time to consider a new path or new priorities.
Related Article: Using Your Smartphone to Track Spending
Think Long-Term
Instant gratification is great but letting short term goals get in the way of your financial future is a big no-no. As a millennial, it may seem like there is plenty of time to save for the future, but there's no better time to start than now (except maybe yesterday!). Every year you don't save for the future is setting you back for what you want or need for the next step. Think of it this way: the earlier you start putting away for the future, the smaller the monthly and yearly deposits need to be.
Related Article: When and How Should I Start Saving For Retirement?
Buck the Trend
Ernie Almonte, the chair of the AICPA's National Financial Literacy Commission suggests surrounding yourself with good influences. To be an even better friend than those showing off their spacious apartment and birthdays at the most expensive clubs, share your goals with people and explain how you are actively working toward them. They may be inspired that you are skipping on eating out or the latest iPhone to save for something more important to you.
Above all, the most important thing is to focus on your own finances. Don't let your friends dictate how you save – and definitely not how you spend. The family, career, spending, and saving decisions millennials make now are critical for creating habits that last a lifetime.
Related Article: How Generation Y Works
Photo Credit: zilverbat.