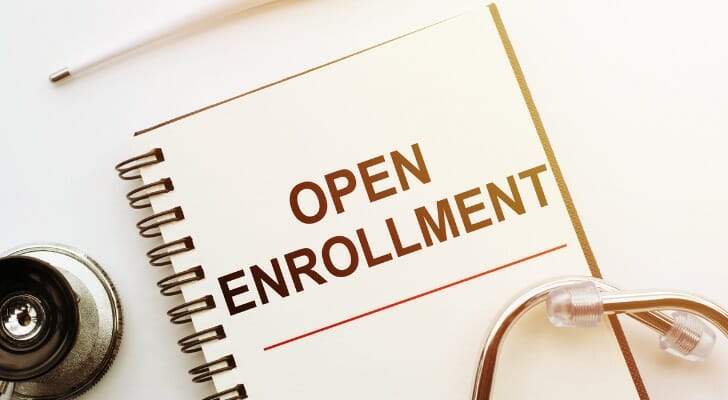 Open enrollment represents the yearly period where employees enroll in employer-sponsored insurance and healthcare plans. During this period, employees typically have the power to select new coverage, change their current benefit and coverage elections or maintain the same coverage they had prior to open enrollment. The healthcare open enrollment period typically lasts from November 1 to December 18, but some states offer extended deadlines. We take a closer look in this guide.
What Are the Dates for Open Enrollment?
The open enrollment period for 2020 already ended. For most states, it started November 1, 2019, and ended December 18, 2019. This means that if you enrolled by December 18, 2019, your coverage would've become effective on January 1, 2020.
While the period ended for most states in December 2019, the following states offered extended deadlines: California, Colorado, Connecticut, Maryland, Massachusetts, Minnesota, Nevada, New York, Rhode Island, Washington, the District of Columbia and Vermont.
Some of these states also created Special Enrollment Periods (SEPs) to help coronavirus-impacted individuals who either missed the enrollment deadline, or lost coverage. We explore those below.
If you're looking to enroll for 2021, the open enrollment period is coming up. For most states ir runs between Nov. 1 and Dec. 15 — though some states have permanently extended their open enrollment period as a result of the COVID-19 crisis.
Special Enrollment Periods (SEPs)
SEPs provide health insurance to individuals who missed the yearly open enrollment period. There are eligibility requirements, though. You may qualify if you've lost health coverage, moved to a different location, gotten married or adopted a child. But eligibility requirements may vary by state. It's also important to note that SEPs have ended for the following states: Colorado, Connecticut, Minnesota, Nevada, Rhode Island, and Washington.
If you don't qualify for the SEP, you can still enroll in short-term health insurance. These plans can come with terms ranging from 30 days to three months.
Bottom Line
Open enrollment for 2020 has already ended. But if you missed the 2019 deadline, or if you lost coverage due to coronavirus-related reasons, you may still be able to take advantage of Special Enrollment Programs (SEPs) or short-term coverage.
Tips for Saving on Health Insurance
Traditional health insurance may not be appealing to your wallet. If it isn't, there are other options you can take advantage of. Consider our review of the five alternatives to paying for health insurance.
It's easier to pay to care for your physical health when you're minding your financial well-being. Finding a financial advisor for a check-up on your strategy can be vital to your success in this regard. SmartAsset's free financial advisor matching tool connects you with up to three advisors in your area.
Photo credit: ©iStock.com/Nastassia Samal