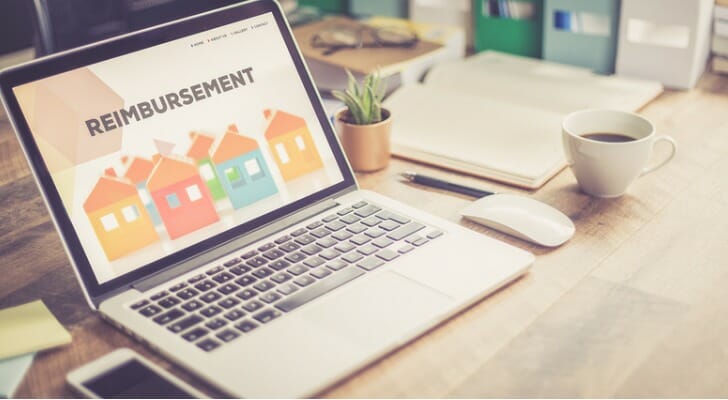 If you're traveling for business reasons, you'll probably incur lodging, meal and incidental expenses. This is where per diem payments come in. Your employer provides these as reimbursement for such expenses, and the payments usually aren't taxable. But the rate at which you are reimbursed varies depending on a number of factors. We take a closer look below.
Financial advisors can guide you through any of your tax planning or income tax-related questions. Find a financial advisor today.
What Is Per Diem?
Per diem is the allowance, or reimbursement, given to employees for business travel and lodging, meals and incidental expenses. For self-employed individuals, per diem can only be used for meals. As for the U.S., per diem is only available at destinations within the lower 48 Continental United States (CONUS), according to the General Services Administration (GSA). The State Department sets the foreign per diem rates (for countries such as China, France, Germany, etc), while the Department of Defense (DOD) controls the non-foreign rates in Alaska, Hawaii and all other U.S. Territories.
Your per diem payments won't be included in your wages if: (1) the payments are equal to or less than the federal per diem rate, and (2) you give your employer an expense report. The IRS states that expense reports must include the business purpose of the trip, the date and place of the trip and receipts for lodging.
Is Per Diem Taxed?
Per diem payments aren't subject to income tax since they aren't included in an employee's wages. However, your payments will be taxable if the following apply to you:
You didn't file an expense report with your employer
Your expense report filed doesn't include the date, time, place, amount and business purpose of the expense
Your employer gives you a flat amount and no expense report is required
Your per diem payments exceed that of the standard federal rate
Per Diem Rates By Location
Just as the cost of living varies for different areas, so do per diem rates. Each city, town and state has fluctuating economic costs for things like housing, healthcare and taxes, so this directly affects how much you'll receive in per diem payments.
There are generally two ways to confirm the per diem rate for your area. You can check with your employer, or you can use the GSA's per diem rate finder. The tool allows you to search by city, state or zip code.
Bottom Line
You may be eligible to receive per diem payments if you're traveling for business purposes. These payments cover costs such as lodging, meals and incidental expenses. You'll receive reimbursement for all three costs if you work under an employer. If you're self-employed, however, you'll only receive per diem payments for meal expenses. These payments typically aren't subject to income tax, unless you haven't filed an expense report with your employer. If you've followed the guidelines to earn the per diem allowance, you'll also want to keep in mind that rates vary by location.
Tax Planning Tips for Beginners
If you work under an employer, you'll probably be subject to income tax. If you're self-employed, you'll have to pay both income taxes and self-employment (SE) taxes. As you plan out your budget, it's best to not be caught off guard when tax season comes. Our income tax calculator can give you an estimate of how much you'll pay.
Financial advisors can provide professional guidance on tax planning and much more. Not sure where to find the right fit? Our free financial advisor matching tool connects you with up to three advisors in your area.
Photo credit: ©iStock.com/cnythzl