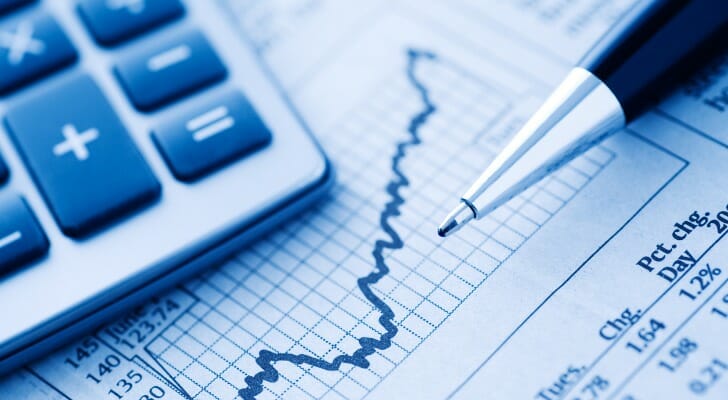 Mutual funds are a way to invest in multiple stocks, bonds or other investments in one convenient package. Growth mutual funds zero in on stocks from some of the largest companies in the world. If you're wondering how to invest in a growth mutual fund, here are some of the most important details.
What are Growth Stocks?
To understand what a growth mutual fund is, it helps to understand growth stocks. In a nutshell, a growth stock is a stock belonging to a company that's expected to grow at an above-average rate. Facebook is an example of one of the largest and most well-known growth stocks.
Investing in growth stocks is usually more about profiting from capital appreciation than it is generating income through dividends. Ideally, by purchasing these stocks, you'll benefit from increasing prices if you buy low and sell high.
Growth stocks contrast with value stocks. Professionals consider the latter undervalues in the market. Value stock investors often take a buy and hold approach. Those investors hang on to stocks for the long term. These stocks can increase in value, though at a slower pace compared to growth stocks. They can also pay dividends to investors.
What is a Growth Mutual Fund?
A growth mutual fund or exchange-traded fund focuses primarily on investments in growth stocks. While the fund or ETF may hold other investments, such as cash, bonds or other fixed-income investments, the lion's share of holdings tends to be growth stocks.
Growth mutual funds can be sector-specific, meaning the stocks they hold all belong to the same sector. For example, you might encounter a fund that concentrates most of its holdings on technology companies or companies in the health care sector.
These mutual funds can also be categorized based on the size of the companies they focus on. Large growth mutual funds, for example, invest mainly in large-cap or blue-chip stocks. Large-cap refers to market capitalization or the total value of a company's outstanding market shares. A large-cap company has a market capitalization of $10 billion or more. Blue-chip stocks are stocks issued by companies that are large, easily recognizable brands. Brands like Coca Cola and Disney are blue chips.
Growth mutual funds can also be classified as index funds. Those are mutual funds that adopt a passive investment strategy. They often match the performance of an underlying stock market index or benchmark. For example, Vanguard's Growth Index Fund tracks the performance of the CRSP U.S. Large Growth Index. Fidelity's Large Cap Growth Index Fund tracks the Russell 1000 Growth Index and includes companies such as Microsoft and Amazon.
Some growth funds are exchange-traded funds or ETFs. Unlinke traditional mutual funds or index funds, ETFs trade on an exchange like a stock. Growth ETFs can be actively or passively managed. However, passively managed funds typically offer greater tax efficiency to investors.
Benefits of Growth Mutual Funds
Growth stocks and growth funds can hold some advantages for investors.
Because growth funds concentrate on companies with above-average growth potential, they can offer solid returns. When a stock may grow faster than the stock market as a whole, investors can profit from average annual returns that outstrip other fund classes.
According to Morningstar, for example, large-cap growth, mid-cap growth and small-cap growth funds all offered an average 10-year return of around 13% through the fourth quarter of 2018. All three matched or beat the 10-year average returns offered by the S&P 500 and the Dow Jones Industrial Average. Growth fund returns also surpassed those offered by blended and value funds over the same 10-year period.
Growth stocks often fare best in an expanding economy. Steady job growth and high consumer confidence often prompt consumer spending . Growth companies can benefit as more money pours into the economy.
Risks of Growth Mutual Funds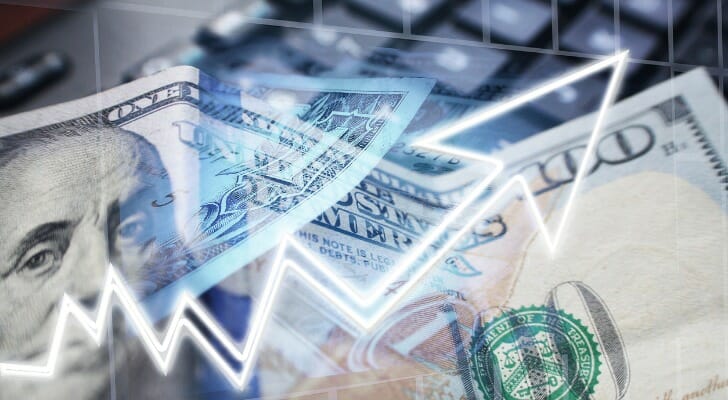 Every investment has some degree of risk. Growth stock mutual funds can be more volatile than other mutual funds. For a growth stock to do well, a company must sustain its growth rate. To fuel growth, new money must come in continuously. Companies sometimes manage this by reinvesting dividends into the company, rather than paying them out to investors.
If companies can't sustain momentum or the economy slows down, growth mutual fund investors may weather volatility less effectively than value investors. For that reason, growth funds typically suit investors who can keep money in the fund and ride out market fluctuations
How to Invest In Growth Mutual Funds
An online brokerage account can help investors find growth mutual funds. You may also access them through an IRA or 401(k) plan.
Comparing and selecting growth stock mutual funds or ETFs is similar to choosing any other investment. You may want to look at:
Investment costs.
Historical performance.
Risk and reward profile.
Underlying holdings and fund focus.
If you're considering investing in more than one growth stock mutual fund, consider closely examining fund holdings. Different funds don't always contain different investment mixes. Investing in two funds with many of the same growth stocks can work against you where diversification is concerned.
Bottom Line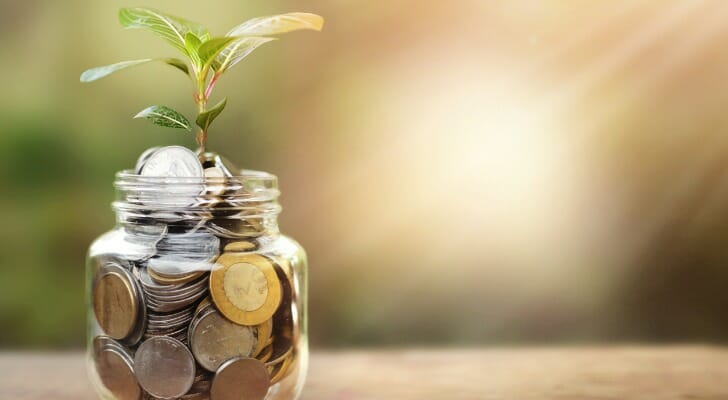 Growth mutual funds can expose your portfolio to rapidly growing stocks. They may also complement value stocks or other mutual funds. These funds can perform strongly for investors seeking solid returns. However, they may be riskier than other fund options. Consider your personal risk tolerance when deciding whether or not growth mutual funds or ETFs are a good fit.
Investment Tips

Consider talking to your financial advisor in more detail about the ins and outs of growth mutual fund investing. Your advisor can help you decide which funds to invest in to round out your portfolio. Finding the right financial advisor that fits your needs doesn't have to be hard. SmartAsset's free tool matches you with financial advisors in your area in 5 minutes. If you're ready to be matched with local advisors that will help you achieve your financial goals, get started now.
Remember to check the fees closely for growth mutual funds, particularly the expense ratio. The expense ratio is what you'll pay to own the fund on a yearly basis and ideally, you want this fee to be as low as possible. If you're looking at a growth fund that has a higher expense ratio, compare that to the historical performance to see if paying more in fees is justified by earning better returns. Just keep in mind that how a fund has performed in the past isn't a guarantee of how well it will do in the future.
Photo credit: ©iStock.com/bluestocking, ©iStock.com/Darren415, ©iStock.com/greenaperture