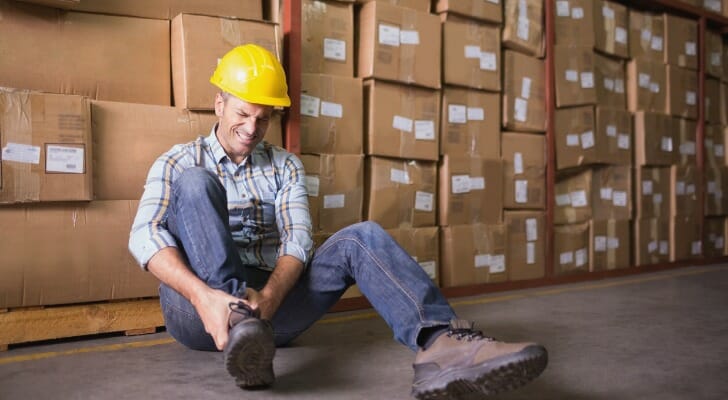 Applying for disability benefits from the Social Security Administration (SSA) is a multi-step process. One of the most crucial steps is when the SSA and a partner agency called Disability Determination Services (DDS) attempt to verify your qualifications for disability benefits. To do this, these agencies need your consent to review your medical records. That's where Form SSA-827 comes in.
What Is Form SSA-827?
Form SSA-827 is a form you fill out and sign when you're applying for disability benefits from the Social Security Administration (SSA). It authorizes the SSA and DDS to obtain your medical records from medical institutions. The two agencies will then use your records to determine if you truly qualify to receive benefits. This form is mandatory when you apply for disability.
Why do You Need Form SSA-827?
In order to qualify for disability benefits from the SSA, you have to demonstrate that you're unable to work consistently for at least one year. More likely than not, part of that demonstration will involve listing the symptoms and/or injuries that are keeping your from working. However, the agencies aren't going to just take your word for it. The SSA and DDS will want official medical records. Specifically, they're looking for records that verify the injuries and symptoms that you list in your initial application.
Before any hospitals, clinics or therapists can release any medical records, though, you have to give your consent by signing Form SSA-827. Without signing and submitting the form, neither agency will be able to properly review your application for benefits. This means you would almost certainly receive a rejection.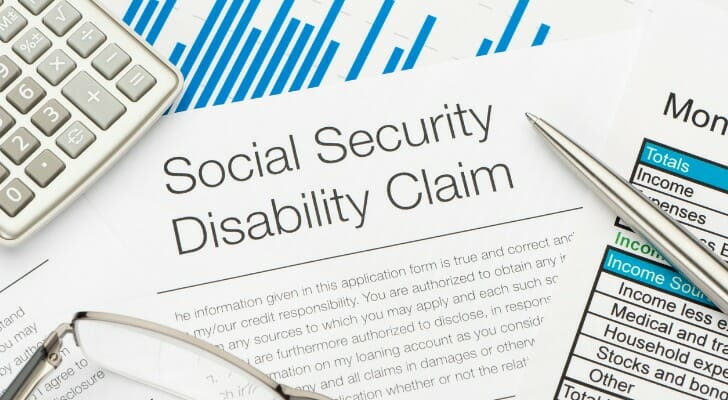 How to Fill Out Form SSA-827
If you are applying for disability benefits through the Social Security website, you will be prompted to fill out and sign the SSA-827 after you have submitted the rest of your application. The form is fairly short. You'll need to supply your name, address, phone number, Social Security number and date of birth.
Elsewhere in your application, you'll need to provide contact information for any the places the SSA will need to obtain medical records from. These could be hospitals, clinics, therapists' offices or schools. You'll also be prompted to list information like patient ID numbers, dates of treatment or examination and the names of medications and who prescribed the. Some states and some medical centers require that the form lists the specific source of medical information by name. This would require you to sign a form for each individual source. If that's the case, the SSA will contact you.
One wrinkle of Form SSA-827 is that your signature needs to be witnessed. This just means you need to complete and sign the form in front of another adult. You'll then have your witness sign the form as well and provide his or her contact information. The witness is necessary to ensure to the SSA that you are signing the form yourself.
How to Submit Form SSA-827
You can submit your signed Form SSA-827 in one of two ways. If you're applying for disability benefits online, then you can sign an online copy and submit it with the rest of your application in your mySocialSecurity account. The benefit of applying online is that you can apply from home as soon as you become disabled. This way, you can start the process of getting benefits sooner.
If you are applying in person at your local Social Security office, you can bring a signed copy of the form with you to the office and submit it with the rest of your materials. If you can't find a witness, you can sign the form at the Social Security office, and one of the employees can serve as your witness.
How to Find Your Social Security Office
You can find the Social Security office closest to you by heading to the SSA website. Once there, click on "Online Services" and then "Locate an Office." From there, you can enter your zip code, and the office nearest you should pop up.
Note that if you live in a big city, particularly New York City, Philadelphia and Phoenix, the SSA may have offices just for card-related matters (the website refers to these as card centers). Since you're looking for disability benefits, just make sure you choose an office that isn't a card center.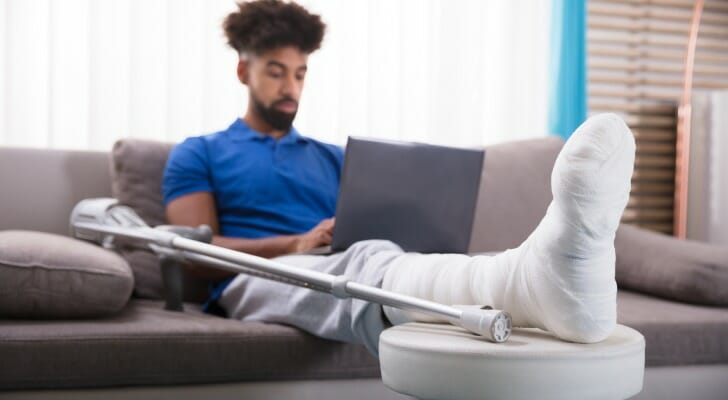 Bottom Line
Your medical records will most likely be the most convincing portion of your application for disability benefits. However, they won't be of any use to you without a signed Form SSA-827. It's important that you properly give your consent for the SSA and DDS to review your records so that your application process can go on without delay. That way, you can start receiving the benefits you need as soon as possible.
Tips for Managing Your Finances
Dealing with a disability, either temporary or permanent, can have a huge impact on your finances. That's why it's so important to have an emergency fund in place to protect yourself against the possibility of being out of work. That way, you can focus on your care without worrying as much about how to pay for it.
An emergency fund is just one part of a sound financial plan, and a financial advisor can be a big help in putting a plan together. SmartAsset's free advisor matching tool can pair you with up to three qualified advisors in your area. By consulting with a professional, you can have the peace of mind that you're on the right track.
At the same time you're saving to build an emergency fund, you also want to make sure you're staying on track with your retirement savings goals. SmartAsset's retirement calculator can make the savings process much more transparent. Just enter the necessary information about your personal finances and goals, and the calculator will break down how much you need to save each month to get there.
Photo credit: ©iStock.com/wavebreakmedia, ©iStock.com/courtneyk, ©iStock.com/AndreyPopov