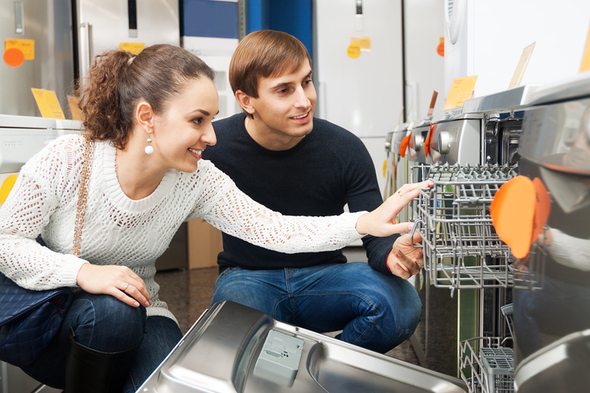 Appliances are usually major purchases. After all, replacing a broken stove or freezer probably won't be cheap. While you could shop for new appliances during any month of the year, timing your purchase carefully could save you some money. Read on to learn about the best time to buy appliances for your home, including refrigerators and air conditioning units.
See the average budget for someone in your neighborhood.
When to Buy Major Appliances
The general consensus among experts is that the fall is the best time to buy most major appliances. Some say that it's best to start shopping around for large appliances in September or October. New products tend to arrive during these months. So in an effort to get rid of old inventory, retailers often slash prices on appliances significantly in autumn.
According to Consumer Reports, December is the best time to buy many major appliances. Consumers are more likely to get great deals because retailers usually have big sales at the end of the year. Dishwashers in particular are often much cheaper in December. If you don't need to buy the newest model on the floor and you'd be happy with a dishwasher without a bunch of fancy features, it's possible to find one for $600 or less.
Holidays – especially three-day weekends – are another great time to purchase large appliances. If you can wait until Labor Day weekend or Memorial Day weekend to start shopping for a new washer or dryer, you'll improve your chances of walking away with a deep discount. If you don't mind the lines, shopping for major appliances on Black Friday could also pay off if you're on a budget. Black Friday and Cyber Monday are also two of the best times to find deals on small appliances.
If you wait until January rolls around to look for a major appliance, there may be some sales if there's any old inventory left over. But if you want the best deal and you think your old appliance can last for another month or so, you may want to consider putting off your shopping trip until Presidents' Day weekend.
Car-buying experts say that if you want a discount, one of the best times to buy a car is the end of the month. The same may be true for appliances. Many sales professionals are paid on commission for selling appliances. If a retailer is trying to meet a particular sales goal, it may be open to lowering the sale price if you try to negotiate.
The Best Time to Buy a Refrigerator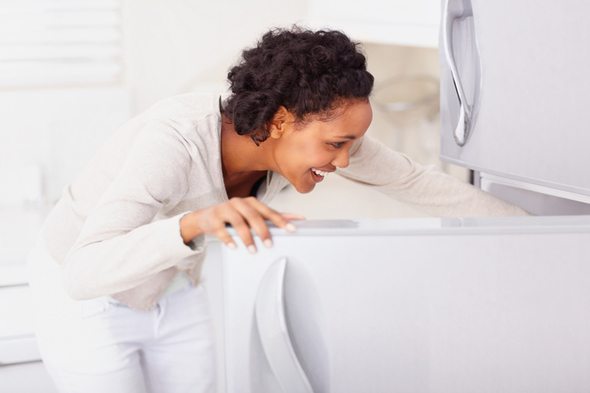 If you don't want to spend a fortune on a new refrigerator, you probably shouldn't buy one in the fall. In fact, the best time to buy a refrigerator may be the month of May. That's when new refrigerator models usually appear. So you'll probably be able to find a fridge in the clearance section when retailers hold their annual sale for Memorial Day.
Of course, if your refrigerator suddenly breaks down, you may not be able to wait until May to buy a new one. If you don't have much money to spend on a new fridge, you can check online for bargains or find a local liquidation center.
The Best Time to Buy an Air Conditioner
If you're interested in buying a new air conditioning unit, purchasing one at the beginning of the summer probably isn't the best idea. When interest in a particular product increases, the price tends to rise as well.
Consumer Reports suggests that August is the best time to buy an air conditioner if you want to save money. You'll probably be able to get a bargain on an A/C unit during this time of the year. The only downside is that there may not be many models to choose from.
The Takeaway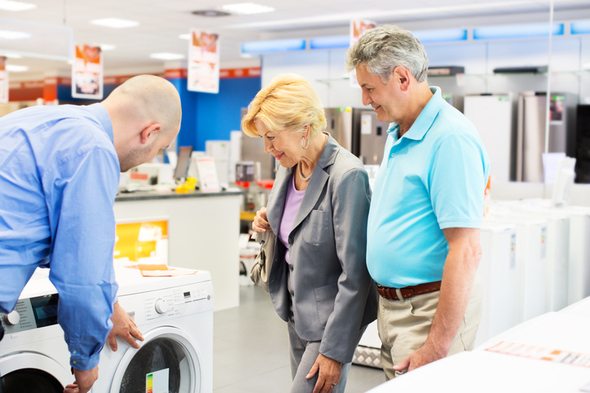 There's usually a perfect time of year to buy all sorts of items. Unless you're buying a new fridge or a new air conditioning unit, the best time to buy appliances is often in the fall or on a holiday weekend. Just keep in mind that you'll need to compare prices. Even if a store is advertising a huge sale, another retailer may be able match or beat their prices.
Besides the upfront cost of buying a major appliance, it's also a good idea to think about the long-term cost of your purchase. Buying a cheap fridge may save you money in the short-term. But if the quality of the appliance is poor, it probably won't last for a long time. An energy-efficient appliance might cost more money than you're willing to fork over. But if it'll save you money on electricity, it may be worth purchasing.
More Money-Saving Tips
Shop around for the best savings account. If you're saving for short-term financial goals, like buying a new appliance, a savings account that earns interest is a good place to put your money. Online-only banks like Ally and Marcus by Goldman Sachs have some of the best interest rates so you'll able to put your money to work.
Take control of your assets with the help of a financial advisor. A financial advisor can help you create a budget and craft a financial plan centered on achieving your long-term goals. SmartAsset's financial advisor matching tool can help you find an advisor to work with to meet your needs. First you'll answer a series of questions about your situation and your goals. Then the program narrows down thousands of advisors to up to three who meet your needs and are in your area. You can then read their profiles to learn more about them, interview them on the phone or in person and choose who to work with in the future. This allows you to find a good fit while doing much of the hard work for you.
Photo credit: ©iStock.com/Caftor, ©iStock.com/STEEX, ©iStock.com/alvarez