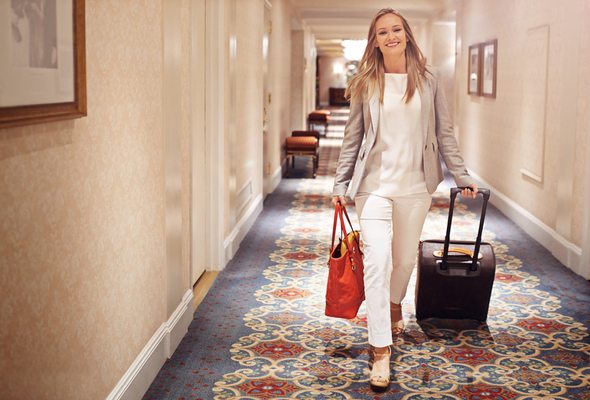 Whether you're a frequent flyer or you're new to the travel game, you've probably heard about the biggest revolution in travel accommodations: short-term apartment and home rentals. Thanks to companies like Airbnb, VRBO and HomeAway, you can live like you do at home while you're on vacation. But since these options aren't always cheaper than hotels, sometimes it's difficult to decide where to stay while you're traveling. Let's take a look at the benefits of booking a hotel room versus renting out a temporary space.
Check out our budget calculator.
The Perks of Staying in Hotels When Traveling
What's great about hotel rooms is that they often come with various amenities, like room service and access to a free, continental breakfast. And there's usually someone who can clean your room on a daily basis or answer any questions you have throughout the day. Not all home rentals come with full-time staff members available around the clock.
That's why staying in a hotel makes sense when you're traveling for a short period of time. If you're going to spend most of your trip exploring the city you're in, you'll only need a place to lay your head.
But there are drawbacks to staying in a hotel while you're traveling. For example, you might have to pay an extra fee for everything from checking in early to eating the snacks in your room.
Related: Best Credit Cards For Hotel Rewards
Why It's Better to Stay in a Short-Term Rental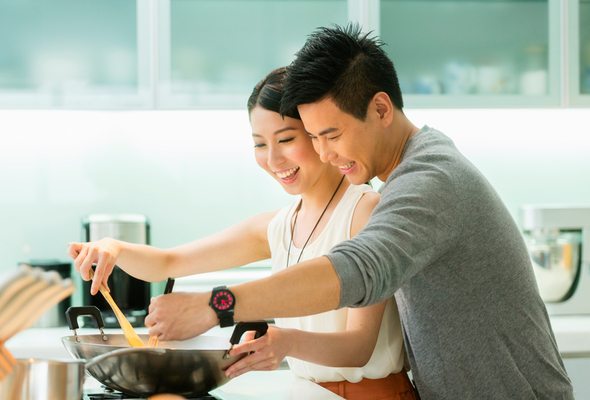 Staying at a stranger's place while you're on vacation may sound crazy, but it can be a great option if you need a lot of space. That may be a concern if you're going on a long trip or you're traveling with a large group of family members or friends. If you rent a home or stay in an Airbnb, you might also get a better sense of what it's like to live in a particular community. After all, you'll be surrounded by locals instead of tourists and travelers.
When you stay in a short-term rental, you'll likely have access to lounge areas, a kitchen and possibly a laundry room. Since there will probably be plenty of utensils and glassware at your disposal, you may be able to save money (and stick to a budget) by cooking instead of eating out every day. The downside, of course, is that you'll probably have to wash your own dishes and make your own beds.
Apartment and home rentals generally offer more room at a cheaper rate than hotels. But just like hotel rates, the prices vary depending on the season, location and quality of the accommodations.
How to Decide Where to Stay During Your Trip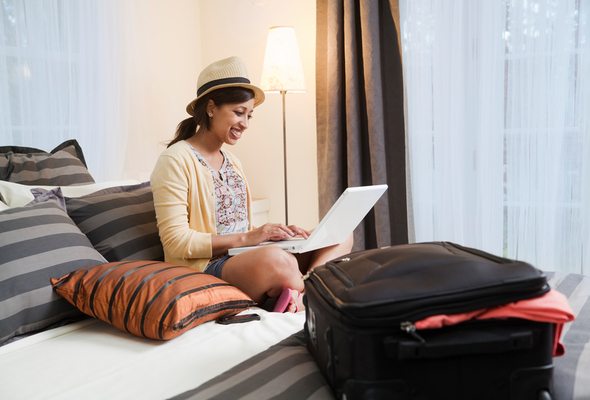 Before you book a hotel stay or look for a room on Airbnb, it's a good idea to ask yourself a few questions. Would you prefer to stay somewhere that feels like home? Or would you rather stay in a place where you won't have to clean or assume any domestic responsibilities? It's also a good idea to look at pictures and read reviews to get a better sense of what staying in a certain room or home will be like.
Neither staying in a hotel nor renting an apartment will work in every travel scenario. So whether you're traveling to Canada or heading to the Sahara Desert, it's best to consider a variety of factors before deciding where to stay.
Photo credit: ©iStock.com/Yuri_Arcurs, ©iStock.com/Rich Legg, ©iStock.com/YinYang