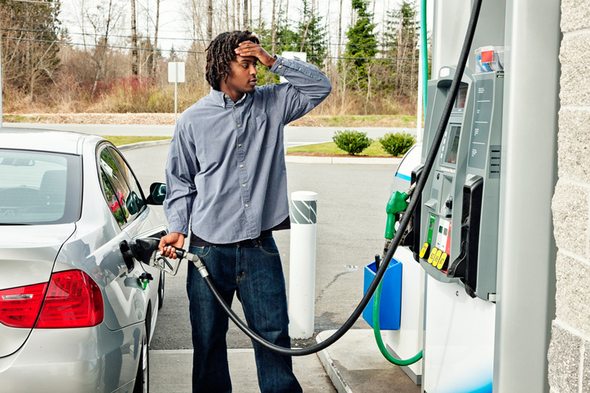 Regardless of the kind of car we drive or the kind of credit card we use, we need gas to get around. But filling up the tank ­can get expensive, especially if we spend a large chunk of our time on the road. Luckily, there are a few strategies that you can implement if you want to get the best gas prices. Check out a few ways to ensure you never overpay at the pump again.
Find the credit card that's right for you.
1. Use an App
Having access to cheap gas has become such a necessity for consumers that several entrepreneurs and developers have created apps for bargain hunters. It's easy to harness the power of the Internet and your phone's built-in GPS by downloading tools like GasBuddy, which was introduced in 2000. This free, crowd-sourced app posts real-time gas prices so you can find the best gas prices nearby.
Another free app, called Gas Guru, lets you search for the most up-to-date gas prices using a map that pulls data from the Oil Price Information Service. You can search for the best gas prices based on fuel grades.
A couple of other helpful apps include RoadAhead and Waze. RoadAhead costs $1.99 to download. But that's a small price to pay if you want information about gas prices at nearby exits. Waze is a free app that helps consumers find the cheapest gas based on prices provided by other users. You can filter results by fuel brand, gas type and location.
2. Time Your Purchase Carefully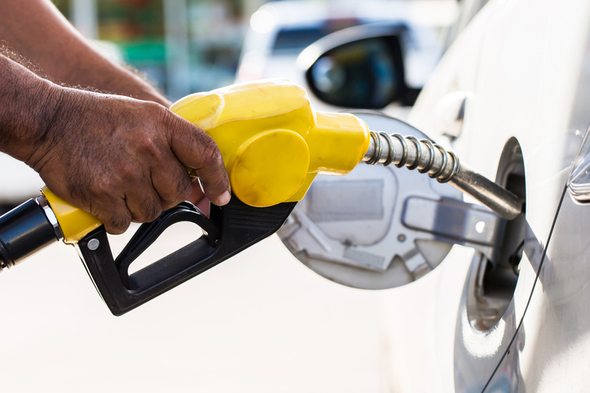 During the coldest part of the day, gasoline tends to be more dense. So filling up your tank early in the morning could be a good idea if you want the best bang for your buck. What's more, gas station managers often adjust their prices based on what their competitors are charging. If you can get to a station before it decides to raise its prices, you can potentially save a lot of money on gas.
Gas tends to be cheaper on weekdays when fewer people have time to fill up their tanks. That's why it's best to avoid stopping by the gas station on the weekend. Some experts say that Wednesday morning is often the best time to buy gas if you want the lowest prices.
3. Pay Attention to Prices in Your Area

If you're trying to save money at the pump, you'll need to pay attention to prices in the area where you live. That way, you'll know whether the price that a particular gas station is offering is a good deal. Once you figure out which places have the best gas prices, it'll be easier to bypass the more expensive stations.
Anyone who doesn't want to spend too much money at the pump may also want to pay attention to what's happening around the world. That way, you'll know when gas prices are expected to rise or fall based on current events.
4. Get a Rewards Credit Card
This option may not be for everyone, since owning a credit card requires financial discipline. However, if you're ready to take on the responsibility of a credit card, having a rewards credit card could really give your finances a boost.
You can earn points, miles or cash back with a rewards credit card. To save money at the pump, you would probably do best with a cash back credit card. Even with a cash back credit card you have a few options. For one, you could choose a card with a flat-rate of return. This means that every purchase you make will earn the same amount of cash back rewards. So if the card earns 1.15% cashback, your purchases at the grocery store, movie theater, gas station and more will all earn 1.15% cashback.
To play the rewards game a little bit more, you may opt for a cash back card with special categories. Some cards rotate their categories, while others keep the same categories year round. If a card includes gas stations in their special categories, that means your purchases at gas stations will earn more than the base rate. The base rate is often 1% cash back, so you could earn 2% or 3% cash back at the pump. Luckily, a number of cash back credit cards include gas stations in their categories, so you won't be limited in your choices.
No matter which kind of cash back credit card you get, not only can you earn cash at the pump, but you can then use those earnings for future trips.
Bottom Line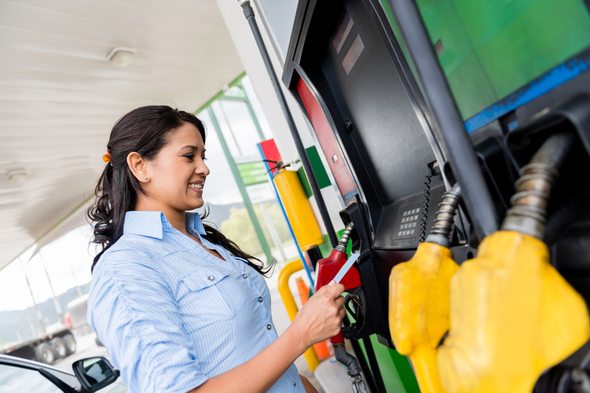 Staying alert, using the right resources and timing your gas station trip accordingly can help you get the best gas prices. At the very least, you can try to avoid waiting until your tank is almost on empty to fill up. That way, you can drive around and find the cheapest station in your vicinity.
Photo credit: ©iStock.com/jhorrocks, ©iStock.com/konmesa, ©iStock.com/andresr