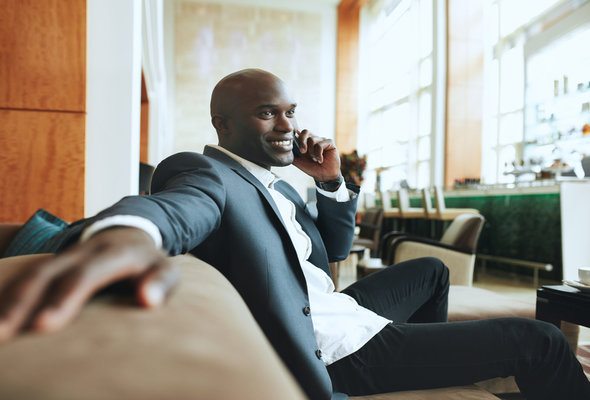 Unless you're big on luxury hotels, you probably want to spend a modest amount on lodging when you're traveling. Wondering how to get cheap hotel rates? If you're really committed to scoring the best deals, it's a good idea to use multiple tools. Read on for our best advice on getting cheap hotel rates.
Compare reward credit cards here.
A Tip for the Bold: Go Last-Minute
If you're ready to take a bit of a gamble you can always use an app like HotelTonight that releases last-minute deals. Rather than have rooms go empty, hotels will often offer them for a steep discount the same day or shortly before the day of check-in. You can use an app or website, or call hotels in search of these deals. Just know that you're taking a risk. If you roll up, luggage in hand, and can't find a deal you might end up spending way more than you wanted to just to have a place to sleep.
Use an Aggregator
Kayak, Expedia, hotels.com, booking.com and similar sites can all help you find cheap hotel rates. You can also use Priceline to bid on discounted hotel rooms, or set a price and let the site find a room for you. It may seem like a pain to try more than one of these sites, but if you're committed to finding a cheap hotel room it can help if you're willing to use a few different aggregators during your search process.
Related Article: Top 5 Ways to Dodge Expensive Fees on Summer Travel
Pick up the Phone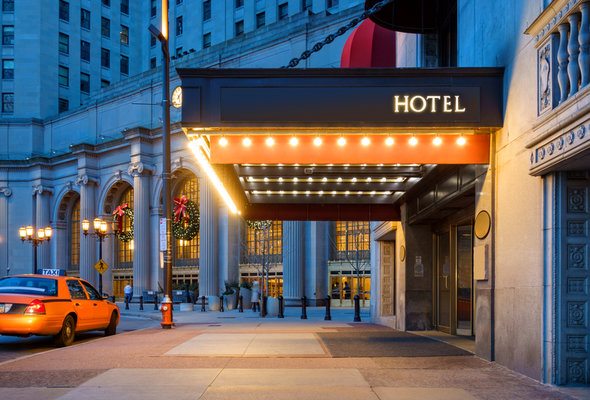 If you're a millennial this may sound like your worst nightmare, but picking up the phone and calling a stranger can often lead to cheap hotel rates. Sometimes hotels will be willing to beat an offer you find online or will have a last-minute cancellation you can snag for a low price. If you want to book multiple rooms, it's worth calling and asking if there is a group rate or a discount for booking more than one room or suite. Just make sure the hotel doesn't charge a phone reservation fee.
Use Points
If you use a rewards credit card and have accrued points or if you are loyal to a particular hotel chain and have points with them, cashing in can be a great way to get cheap hotel rates. If you don't already have points but you really need a cheap hotel for an upcoming trip, you might be able to take advantage of the introductory offer on a new credit card. Just make sure you're not over-extending yourself financially by getting a new credit card, or committing to a high annual fee that you won't earn back in points throughout the year.
Related Article: America's Most Affordable Travel Destinations
Go off the Beaten Path
At this point, Airbnb hardly qualifies as off the beaten path, but it's still not (technically) a hotel. You might find better rates on Airbnb than you would get from hotels. You can also search for B&Bs or boutique hotels that might not be included on aggregator sites. And in some places, a homestay can offer an inexpensive – and enriching – alternative to a hotel.
Tell Them Who You Are
No, we're not recommending you throw your weight around, but you might be able to get cheap hotel rates by providing hotels with some information about yourself. For example, if you're a veteran, active military personnel, an educator, a local of the state where the hotel is located or a member of a professional association like the American Bar Association you might be able to score deals on hotels.
Final Word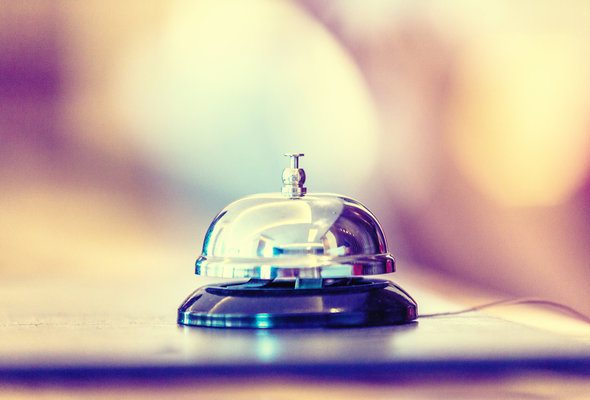 If you're committed to finding cheap hotel rates you might have to try several of the strategies above before you find a discounted room that suits your needs. If you're willing to modify your travel plans you can always choose more affordable destinations or visit in the off-season. Or, if you're really hard-core, you can camp.
Photo credit: ©iStock.com/Jacob Ammentorp Lund, ©iStock.com/Arpad Benedek, ©iStock.com/Bulent Ince