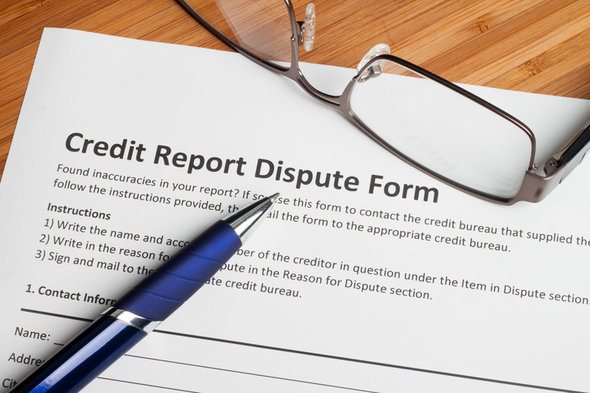 It may not be on your mind day and night, but your credit report is one of your most valuable assets. Having a clean credit report helps you secure credit cards with better interest rates and can even make you a more appealing job applicant. But how do you know if your credit report is in good shape or not? And if it's not, how can you clean up your credit? Let's break it down into 10 steps.
Check out SmartAsset's best credit card picks.
What Is a Credit Report?
Your credit report is what creditors and lenders look at when deciding whether to lend you money. Your credit report contains a ton of information about your finances. For one, it holds your credit history and accounts. This means that all the credit accounts you've had in the past will appear here. It includes your payment history, as well, to show potential lenders how well you repay borrowed money.
A credit report will also include debt collections. If you've ever let an account go delinquent and it was sent to collections, that information can remain on your report for up to seven years. Bankruptcies and liens like a mortgage will also appear on the report.
Unfortunately, it's common for credit reports to have errors. This is why it's so important to constantly check up on your credit report. That way you can keep a regular eye out for any inconsistencies and fix them as soon as you see them.
Step 1: Check your credit report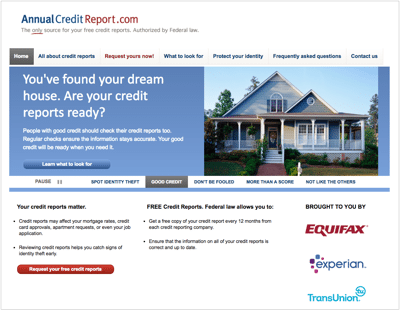 First things first, you'll want to take a look at your credit report. You can get a free copy of your credit report from AnnualCreditReport.com. Under federal law it's required to provide one free credit report every 12 months from the three credit-reporting agencies, Experian, Equifax and TransUnion. You can also get a free copy if you were denied credit in the last 60 days.
As financial institutions don't always report to all three bureaus, each report may look slightly different. It's important to read each credit report carefully to make sure they're all correct. This is because you don't always know which report a potential lender will look at.
Step 2: Review your credit report carefully
Once you receive your reports, go through each one and check for inaccuracies. You may want to compare your reports with your other financial records to make sure everything lines up. Many credit reports have some type of error, whether an outdated report, a missing account or even a typo. A 2012 Federal Trade Commission study found that one in four consumers identified errors on their credit reports that may have affected their scores.
When looking at your report, check the statuses of your loans, account balances, payment histories, credit limits and credit inquiries. Perhaps a creditor marked a payment as late when you know you made the payment on time. That would be something to flag for later dispute.
You should also check your personal information on the credit report. Things like your name and birth date won't affect your credit score, but they could signal identity theft. You may not know about a fraudulent account opened under your Social Security number until you look at your credit report. Also keep an eye out for errors in addresses, which could cause issues.
Make a detailed list of every mistake you found in the report. Include the exact error, the correct information, the creditor, dates, etc. You will also need to collect all the relevant documents that will support your claims. For example, you may know that you made a payment on time, but without proof, a creditor can easily dismiss your dispute.
Step 3: Dispute each error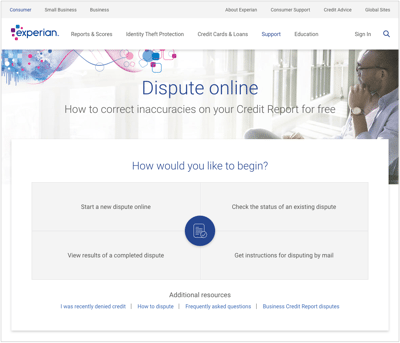 Once you've flagged each mistake and have your supporting documents, you can file your disputes. The 2012 FTC study mentioned earlier also found that one in five consumers had errors corrected by credit reporting agencies after disputing them.
You can file a dispute online, but you might do better by sending a letter in the mail. Keep in mind that you will need to file a separate dispute with each bureau, Experian, TransUnion and Equifax. Each bureau has their own instructions and mailing addresses, so be sure to follow those clearly.
You should also send a dispute letter to the creditor of the incorrect information. That way, you hold both the bureau and the creditor accountable, and the creditor cannot as easily avoid the problem. Plus, providing your evidence to both bureaus and creditors can help you win a dispute.
Write up a dispute letter for each error and send them separately. These letters must outline the specific error and why it is incorrect. If you have any documents that help your argument, send copies of those as well. It could help to start with the most damaging items. That way, if they are amended, you'll have made a bigger impact on your report more quickly.
Step 4: Record all correspondence
You'll want to keep track of all claims with each credit-reporting agency. If you make any calls, jot down the names of any representatives you speak with, what you talked about and the dates you called. This will help you back your claims, especially should a bureau or creditor fight your claim.
It's important to keep all your records and continually follow up with the bureaus and creditors. Credit-reporting bureaus have 30 days to investigate your claim. They must also forward you any relevant information about the disputed account. If they can't verify a negative item with the creditor, the item will be removed. In that case, you will soon receive a free, updated copy of your credit report.
Step 5: Alert creditors of your updated report
Following up with creditors and the credit bureaus will keep you updated with whether your dispute was approved or denied. If it was approved, you can quickly request that credit bureaus send updates to any financial institution that requested your report in the last six months. You can also have it sent to any potential employer who viewed your report in the last two years. This will help improve your reputation across your network without more hard inquiries.
If your dispute was denied, you can still have a note made of the dispute on your report and sent to financial institutions. Either way, make sure you ask the bureaus in writing to send those updates.
Step 6: Add a personal statement
In certain situations, you may want to add a personal statement to your credit report. For example, you can explain that your late credit card payments were during some difficult times. You can also write a personal statement in the event that a dispute you made didn't quite go your way.
Credit bureaus usually require these statements do not exceed 100 words. It won't cause an actual increase to your credit score, but could help your case as you clean up your credit report. Keep in mind that some statements will remain on your report for two years. This becomes risky if you detail bad accounts in the statement, but the accounts have already been deleted. Potential lenders can then ask you about that bad history.
Step 7: Catch up on delinquent payments
After you've disputed errors, you should work on your delinquent accounts and accounts in collections. Your payment history plays a huge part in your credit score calculation. A history of on-time payments shows that you can be trusted to pay back money that you've borrowed. Any late payments or huge debts will reflect pretty badly.
The more past due a balance is, the worse damage it can cause. If you can't pay balances straight away, try to contact your creditors. Ask if you can create a payment plan or even settle the debts. If you have one error in an otherwise perfect record and amend the payment with cleared funds, your creditor may be willing to skip reporting the misstep to credit bureaus.
Step 8: Pay off high credit card debts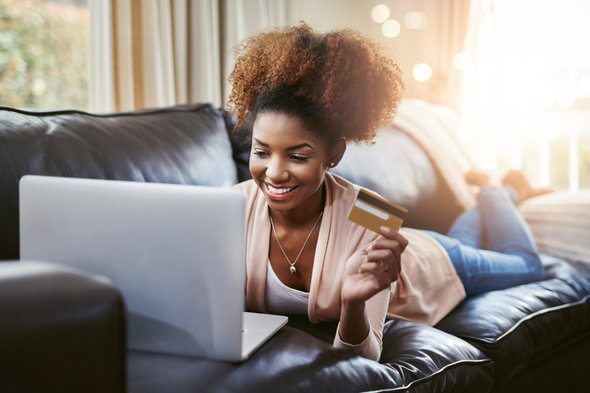 Next, you'll want to eliminate any high balance credit card debts. Credit card issuers report your balances once a month. This means each report will have a big influence on your credit utilization rate. Credit utilization shows potential lenders how much debt you carry compared to your total credit limit. Generally, you want to maintain a usage of 30% of your credit limit. Coming too close to the limit can make lenders think you're too eager to spend borrowed money.
Try adjusting your credit utilization rate to between 10% and 30% of your limit by paying off your huge debts. Doing so could improve your score within a few months. For the same reasons, avoid closing any credit cards during your credit report clean up. This is especially true if you've had the card open for over a year. Credit length history plays another big part in determining your credit score.
Step 9: Infuse your report with good behavior
There's only so much you can do to clean up errors you made in the past. We can't win every dispute or delete every debt collection. Luckily, a steady habit of good credit behavior can make a big difference your credit report over time. Focus on establishing smart financial habits. You can take steps like opening a secured credit card to rebuild your credit, setting up auto bill payments and channeling more funds towards debt repayment. Know your limits and use only the credit products you know you can afford.
Step 10: Monitor your credit regularly
Keep track of any changes that resulted from your credit report clean up. This can help you create actionable plans and work more efficiently with lenders and creditors moving forward.
Also continue to get copies of your credit report over the years. That way, you can more quickly notice any errors and take action. It won't be fun to have to send multiple disputes every 10 years.
Bottom Line
Cleaning up your credit report is an important part of improving your credit score and overall fiscal health. That's why it's crucial to take the right steps in cleaning it up. You won't want to delete anything that should stay! Following the steps above can get you on your way to a cleaner and healthier credit report.
Tips for Boosting Your Credit Score
It can happen to the best of us. One day we're doing fine, then the next, we've forgotten to make a credit card payment. Now you're facing penalty fees, a penalty APR and some credit card debt. While one late payment won't drastically drop your credit score, it's not going to look great. One way to quickly bounce back is to simply pay it all off at once. That way, you won't hold on to a huge credit card balance that will continue to earn interest.
If the credit card debt has become too much, consider signing up for a balance transfer credit card. This can help you transfer the balance from one high APR card to another card with a low, or zero, APR card. It's always important to pay off the balance while the balance transfer card actually has a 0% APR though, since they're usually limited time offers.
Don't have any credit history? Don't worry, there's a safer way for you to build your credit than jumping right into the credit card world That's with a secured credit card. These cards require a security deposit and usually begin with low credit limits. That way, you can have some safety and support when building your credit.
Photo credit: ©iStock.com/CasarsaGuru, ©iStock.com/danielfela, ©iStock.com/PeopleImages