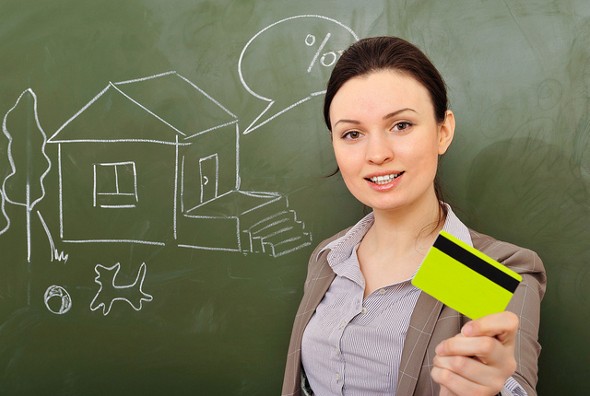 Prepaid credit cards can certainly be convenient- allowing you to use them as a bank account for your child or as a debit card at a store for yourself. What's more, you also aren't required to have a background or credit check to get one. Yet although there are a few indisputable benefits for consumers who use prepaid cards, there are many hidden dangers, as well. Here are some of the biggest:
Find the right prepaid credit card for you.
Lack of Protection
When you use a prepaid credit card that isn't attached to a bank account, you have no liability protection. To that end, if your card is stolen or lost, you have no way to cancel it and get the money back. Prepaid cards have no protections under the law, no matter how much money is loaded onto them.
Some credit card companies do offer protection, but it's completely up to their discretion, and it isn't mandatory. If they choose to follow some rules and not others, or if they choose not to follow any at all, they are not held accountable to the customer.
They Don't Control Spending, You Do
It's a mistake to use a prepaid credit card in the hopes that it might help you control your spending. While they can keep you from spending more money than you have in a way that a credit card won't, they still facilitate spending. Rather than getting a prepaid card, it may be a good idea to try financial counseling and take a hard look at how you're spending your money.
Check out now: Free checking accounts
It Doesn't Help Build Credit
Prepaid credit cards are attractive to those who have a poor credit score or have had issues obtaining a bank account since they don't require a credit check. Unfortunately a prepaid card will not help you build your credit. With a prepaid card you are spending your own money so you aren't borrowing money from anyone else.
Costly Fees
If any of the above reasons weren't enough to make you think twice, costly fees associated with prepaid cards might. If you do decide to get a prepaid card, it's important to know what you're paying for. The companies that issue the cards need to make money, and they may do so with a monthly fee or activation fee. Some may even charge you a fee if you don't keep a minimum balance or make regular purchases. So you are paying to be able to spend your own money.
Photo credit: flickr