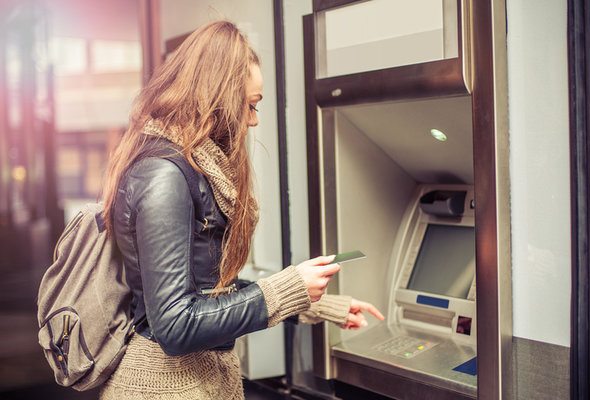 Most Americans receive their earnings via direct deposit to a checking account, or a paper check. Some, though, get paid via payroll cards. These cards function like pre-loaded debit cards and can be used at an ATM to take out cash. However, the fees on payroll cards make them a controversial feature of the American employment landscape.
Check out the best savings accounts.
How Do Payroll Cards Work?
Payroll cards are an alternative to direct deposit or check. If you're paid by payroll card, your employer will issue you a re-loadable card that looks like a debit card but isn't tied to a bank account. Every payday, your earnings will be posted to that card. You can also add other money to the card if you have extra funds from, say, a side hustle.
For employers, payroll cards can be a cheaper option than issuing paper checks. But employers can't insist that their workers use a payroll card. According to the Consumer Financial Protection Bureau, employers must offer at least one alternative method for paying employees.
The Difference Between Payroll Cards and Reloadable Cards
Payroll cards, because they're used for wages, are subject to stricter regulation than regular reloadable debit cards that have become notorious for their high fees. According to regulation in most states, payroll card holders must be able to withdraw their earnings from an in-network ATM fee-free at least once per pay period. Payroll cards are also not allowed to charge monthly maintenance fees, and are insured by the FDIC. Regular reloadable cards are not subject to these regulations, so can come with a host of fees, including activation fees, maintenance fees and ATM fees.
But payroll cards are not perfect. For one thing, an employee might not be able to access all of his or her earnings fee-free in one ATM visit per period because of ATM withdrawal limits. If a worker can't make it to an in-network ATM or needs to withdraw money more frequently than the fee-free allowance permits, that worker will end up paying fees that cut into his or her earnings. Payroll cards may come with fees for replacements, getting paper statements, having the card declined or making a balance inquiry. All these fees can eat into workers' earnings. And because these workers are often low-wage workers to begin with, every dollar counts.
On the plus side, payroll cards don't require workers to have bank accounts in order to access their money. This makes them a better bet than direct deposit for workers who are unbanked. They're also usable at ATMs, which isn't true of paper checks. To get access to cash when they're paid in the form of a traditional paper check, workers without bank accounts often resort to payday lenders or check-cashing businesses.
Deciding If a Payroll Card Is the Right Choice
Law requires both your employer and card issuer to be open with you regarding the costs surrounding your card, so be sure to ask questions. Here are some examples of topics you will want to be mindful of.
Your card's eligible ATM network size is extremely important in whether or not a specific payroll card will be good for you. The larger the network the better, especially if it's fee-free. This will minimize the chance you'll be required to pay unnecessary extra fees at an out-of-network machine when withdrawing.
Checking your card's balance whenever you need to is vital in avoiding possible overcharge fees. Make sure your card will allow you to do this as many times as you like, without any extra fees.
Some cards feature an account inactivity fee, and it's exactly what it sounds like. In these cases, not charging your account within a specified length of time will trigger this fee from the card issuer. While it may not be an extremely high cost, it does mean you'll lose your hard-earned money simply not for using it.
Finally, losing or having your card stolen is a multi-faceted issue, involving both your card's replacement and protection from unauthorized charges. Confirm with your issuer the level of unauthorized purchase protection you'll receive, as some zero liability guarantees can have coverage loopholes. But while you're getting that sorted out, see what cost, if any, you'll need to pay to get a new card sent to you.
Bottom Line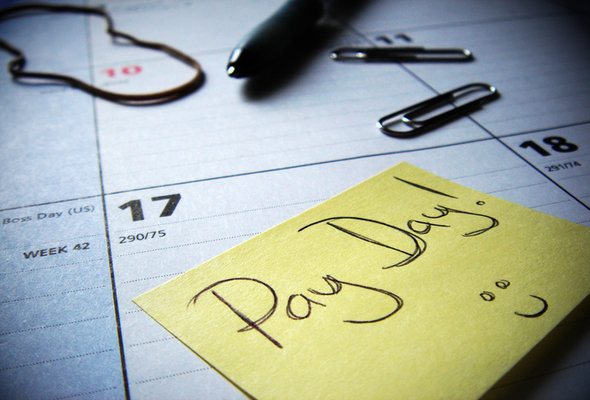 If you receive your earnings via a payroll card, it's important to know what your liabilities are when it comes to fees. That means researching which ATMs are in your fee-free network and what actions on your part could trigger charges.
If you decide payroll cards don't work for you, ask your employer for another form of payment like direct deposit.
Tips for Making a Decision on a Payroll Card
Do you have a checking account? Your answer to this question will quickly make your choice for you. If not, a payroll card is definitely your cheapest paycheck-receiving option. But if you do, direct deposits to that account, accompanied by a bank debit card, might be more financially suitable for you.
Keeping cash in your wallet is always a good idea, and having a payroll card doesn't limit you from doing that. Each month you'll get at least one fee-free ATM visit, though some card issuers offer more than that. In other words, you won't be strictly held to paying with plastic constantly.
Deciding to give a payroll card a go doesn't mean you're locked into it for good. In fact, you can reverse this decision and switch to direct deposit whenever you'd like. So while you should clearly make the move that you believe will help you the most, feel free to change at any time.
Photo credit: ©iStock.com/guruXOOX, ©iStock.com/ShotShare, ©iStock.com/scene26