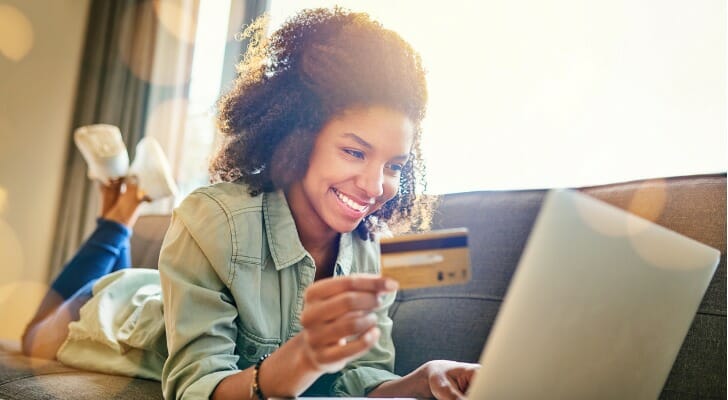 There are plenty of factors to consider when choosing a bank, including interest rates, fees, customer service and accessibility (both online and in-person). It can be a lot to wrap your head around, so it can help to narrow your decision to two or three banks and then compare the features most important to you. Here's how two of the most popular retail banks, Wells Fargo and Capital One, stack up where it counts.
Who Should Bank With Wells Fargo
You may be better suited for Wells Fargo over Capital One if you value accessibility. Wells Fargo has branches and ATMs in most states, along with a sophisticated website and mobile app. While Capital One likewise has great online and mobile offerings, it has a much smaller physical presence, with far fewer branches in the US. As such, it's easier to access your money and get in-person customer service with Wells Fargo.
According to its most recent quarterly earnings release, Wells Fargo has 5,663 retail branch locations and 13,000 ATMs nationwide. Capital One doesn't make its number of branches publicly available, but it has branches primarily in New York, Louisiana, Texas, Maryland, Virginia, New Jersey and the District of Columbia, according to its most recent annual report. If you don't live in one of those states and you're looking to do your banking in person, Wells Fargo is more than likely your preferred choice.
Wells Fargo also has more than 14,500 financial advisors situated across the country. These advisors can perform investment advisory services for a wrap fee that can range from 2% to 2.5% of assets under management, or they can also perform financial planning services for a flat fee that will depend on the complexity and nature of the services offered. Some of these advisors operate out of Wells Fargo Advisors office, and many are located in retail banking locations. This could be enticing for banking customers who are looking to perform all their financial dealings under one roof.
Who Should Bank With Capital One
The strongest selling point for Capital One is its interest rates, which are significantly higher than those of Wells Fargo. If securing a high rate is your biggest priority, then you'll likely prefer Capital One. The Capital One 360 Online Savings account has a 1.00% rate. Compared to the 0.01% rate that Wells Fargo offers with its basic savings account, that's quite attractive. (Bear in mind, though, that if you're chasing the highest possible interest rate, you'll find even higher rates on savings accounts from online banks like Ally and Synchrony.)
Capital One also has much more competitive interest rates for checking accounts, certificates of deposit (CDs) and money market accounts – the latter offering a 2.00% APY for balances over $10,000. It can offer these higher rates because it keeps it cost down by maintaining fewer physical branches and ancillary offerings. If you're looking to grow your savings as much as possible, these higher rates can make a big difference, especially over the course of years or decades.
Capital One may have fewer branches than Wells Fargo, but it provides exceptional access to ATMs. As a Capital One customer, you'll have access to more than 39,000 Capital One and Allpoint ATMs throughout the country.
Another selling point for Capital One over Wells Fargo is its lack of monthly fees. Capital One doesn't charge monthly service fees for any of its accounts, and there's also no minimum deposit requirement. By contrast, you'll need $25 to open a savings account with Wells Fargo, and you'll need to keep at least $300 in the account to avoid the $5 monthly fee. While many banking customers can meet these requirements without a second thought, it's still another thing to think about.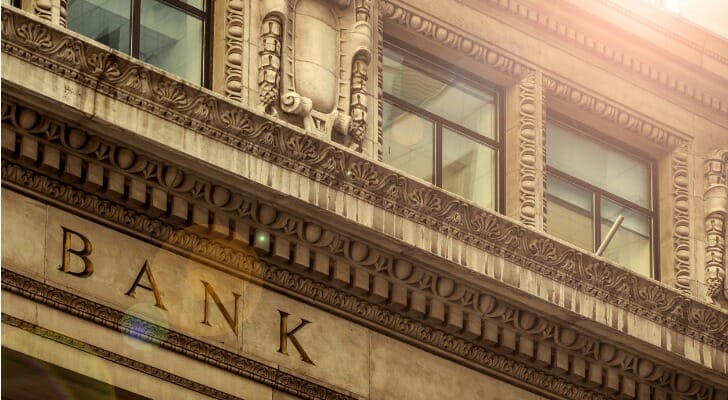 Wells Fargo vs Capital One: Accounts
Wells Fargo offers two different savings accounts, the Way2Save Savings account and the Platinum Savings account. Both accounts will require a $25 minimum deposit to open. The Platinum account will net you a higher interest rate. However, it will also require a higher balance to waive the monthly fee.
The bank also offers two different types of certificates of deposit (CDs): Fixed Rate CDs and Step Rate CDs. The fixed rate option is a conventional CD, with terms ranging from three months to 58 months. The Step Rate option is a 24 month CD with guaranteed rate increases after seven, 13 and 19 months. You can also make one penalty-free withdrawal every six months. You'll need at least $2,500 to open a CD with Wells Fargo.
Finally, Wells Fargo has five different checking accounts to choose from:
Everyday Checking, a basic account aimed at young adults
Preferred Checking, for a slightly enhanced experience
Portfolio by Wells Fargo, an interest checking account for high balances
Teen Checking, which teenagers can open with an adult co-owner
Opportunity Checking, for customers whose credit/banking history prevents them from signing up for the other accounts
In addition to these deposit accounts, Wells Fargo also offers credit cards, loans, mortgages and investing services. The bank offers both traditional and Roth IRAs.
Capital One has fewer deposit accounts, but the accounts they have match up quite well with Wells Fargo. There's one savings account, the 360 Savings account, which provides a 1.00% APY with no minimum deposit requirement or monthly fee. There's also the 360 Money Market account, which earns a higher interest rate on higher balances but has the withdrawal limitations you'd expect from a money market account.
Capital One offers CDs with terms from six months to five years, with no minimum deposit and competitive rates. Plus, you can easily add beneficiaries to your CD accounts online. The bank also has a primary checking account, 360 Checking, and an account designed for teenagers. The 360 Checking account has no account minimums and earns interest according to three different balance tiers. Along with these accounts, you can also open a traditional or Roth IRA, apply for a credit card or apply for an auto loan with Capital One.
Wells Fargo vs Capital One: Fees
Capital One doesn't charge monthly service fees on its deposit accounts. It does, however, charge a $5 fee to generate a paper statement for your account. You'll also have to pay a fee if you withdraw early from your CD, but that's true of almost all CD accounts.
Wells Fargo has monthly fees for most of its accounts. However, many of these fees can be waived without too much trouble. The standard savings account at Wells Fargo comes with a $5 monthly fee. You can have it waived by maintaining a minimum balance of at least $300. You can also duck the fee by setting up an automatic transfer into your savings account (which is a smart money-saving strategy, anyway). The Platinum Savings account at Wells Fargo comes with a $12 monthly fee. You can avoid it with a minimum daily balance of $3,500.
The Wells Fargo Everyday Checking account has a $10 monthly service fee. You'll need at least $1,500 or 10 posted debit card purchases per statement cycle to avoid it. The fee for the Preferred Checking account is slightly higher at $15. To waive it, you can keep your combined balance across all your accounts above $10,000, have at least $1,000 in qualifying direct deposits per statement cycle or have a linked home mortgage. The highest monthly fee for a Wells Fargo checking account is $30 for the Portfolio by Wells Fargo Checking account. You'll need a combined balance of at least $25,000 to waive it or a combined $50,000 in bank, brokerage and credit balances.
Wells Fargo vs Capital One: Rates
Across all deposit accounts, Capital One offers higher interest rates than Wells Fargo. Interest rates for savings accounts at Wells Fargo can rise as high as 1.76%, but only in rare circumstances. Most customers will have rates under 0.10%. The Capital One 360 Online Savings account offers a 1.00% rate regardless of account balance. The Capital One 360 Money Market account offers a 0.85% rate for balances below $10,000 and a 2.00% rate for balances above $10,000.
Wells Fargo CD Rates start at 0.05% and can rise to as high as 1.20% for Fixed Rate CDs. You can also get a special term with up to a 2.71% rate if you deposit $5,000 or more. The Step Rate CD at Wells Fargo starts at 1.49% and reaches 2.24% by the end of the term. Capital One CD Rates range from 0.60% to 3.10%.
In terms of checking accounts, Capital One comes out ahead yet again. The Capital One 360 Checking account offers a 0.20% rate that can get as high as 1.00% if your balance is $100,000 or more. Both the Preferred Checking account and the Portfolio by Wells Fargo account can earn interest, but the highest interest rate you can earn is 0.05%.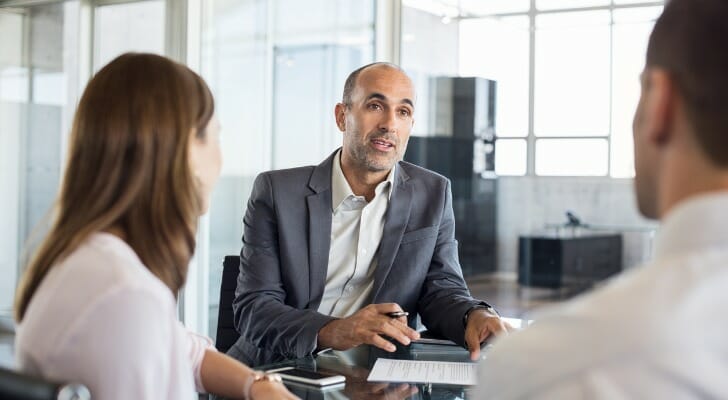 Bottom Line
Which bank you prefer will depend a lot on which features are most important to you. If high interest rates are your number-one priority, then you should most likely opt for Capital One. If you're looking for a traditional banking experience with plentiful branches and extra features, then Wells Fargo is probably the bank for you.
Tips for Banking Responsibly
If you're looking to grow your savings, either through a high-interest savings account or a CD, a hands-off approach is best. Contribute to your account if you can, but otherwise just let compound interest work its magic. By only making withdrawals when absolutely necessary, you can give the interest you earn the opportunity to earn even more interest.
When you open any savings or checking account, it's paramount to ensure you're not paying fees for features you're not using. Unnecessary fees are killer to your savings, and they can cut into any interest you earn. A great way to avoid this is to look for a free checking account when you're shopping for a bank.
If saving money were easy, everybody would doing it in earnest. Luckily, a financial advisor can help to ease the process. SmartAsset's free advisor matching tool can connect you with up to three qualified advisors in your area. All you have to do is fill out a short survey, and you'll be matched with an advisor who can help you save more.
Photo credit: ©iStock.com/PeopleImages, ©iStock.com/Warchi, ©iStock.com/Ridofranz