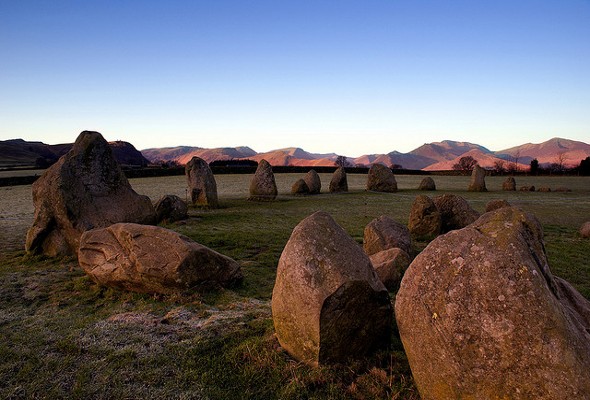 There's a trend in personal finance that has nothing to do with banks and everything to do with friends helping friends – or even strangers. Have we piqued your curiosity? We'll tell you what it's all about.
Find out now: Can I afford my student loan payments?
The sharing economy
These days it seems like everything is about "sharing." You can travel across town with a ride-share service, or stay in a stranger's spare room on vacation. Granted, some elements of the celebrated sharing economy seem more like selling than sharing, but the trend toward collaborative consumption is going strong.
It's easier than ever to use a shared bike or offer to loan out the tools that are gathering dust in your garage. But what about when what you really need is cash, not a shared lawn mower? That's where a lending circle can help.
Circle of friends
With a lending circle, each member contributes a set amount per month. Then the members of the circle rotate, with each person getting a turn to keep the entire "pot" of contributions. You get to help your friends, and you get your shot at the big lump sum you need to, say, pay off a debt that you would have trouble kicking on your own.
The academic term for a lending circle is a Rotating Savings and Credit Association (ROSCA). Economists love them because the peer support (and peer pressure!) helps people save money and establish financial discipline.
Find out now: How much do I need to save for retirement?
Legacy of lending
The lending circle isn't exactly a new concept. Friends and neighbors getting together to lend each other money is a practice with serious global pedigree. What separates current trends in US lending circles from their counterparts in places like Mexico, the Philippines or China is that in the US we have powerful credit reporting agencies, and we're all striving for that 700+ credit score.
No matter how much money your friends lend you in informal lending circles, without a good credit score you won't be able to access a formal loan from a bank or credit union. Not a problem if you live off the grid, but a serious obstacle if you want to, say, buy a home. So the latest approaches to the cooperative lending phenomenon have incorporated ways to make your lending circle payments visible to credit reporting agencies.
For example, the West Coast-based Mission Asset Fund (MAF) and its partners around the country let you form your own lending circle, with each member paying the same amount into the circle. MAF then provides each member with some basic personal finance training. At the end of the lending round, MAF will report to the credit agencies, helping you and your friends in the circle establish or improve your credit scores. Once your score is high enough, you can head to a bank and get "on the grid" for access to bigger loans for your home or business.
Find out now: Should I rent or buy a home?
For advanced users
The wonders of the internet have also made it possible to lend to – or borrow from -complete strangers, creating a boom in so-called peer-to-peer lending through services like Lending Club. These loans come with interest, though. That means they're aimed at borrowers with more of a financial cushion than you'd get for the no-interest lending circles that have traditionally served the purpose of informal credit. They're also an attractive option for individual investors, and even hedge funds and investment banks.
Bottom line
Whether you're struggling to establish a credit history and save up for a big payment, or you've got some extra cash and you'd like an easy, hip way to invest it, a lending circle or club could be just what you need.
Update: Have more financial questions? SmartAsset can help. So many people reached out to us looking for tax and long-term financial planning help, we started our own matching service to help you find a financial advisor. The SmartAdvisor matching tool can help you find a person to work with to meet your needs. First you'll answer a series of questions about your situation and goals. Then the program will narrow down your options from thousands of advisors to up to three fiduciaries who suit your needs. You can then read their profiles to learn more about them, interview them on the phone or in person and choose who to work with in the future. This allows you to find a good fit while the program does much of the hard work for you.
Photo credit: flickr