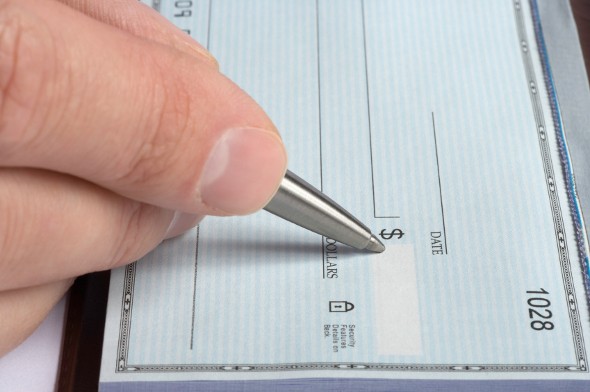 Writing checks isn't as common as it used to be. Many of us rely on our credit cards, direct debit and good old cash to make the payments in our lives. For some people, a monthly rent check is the only check they ever write. When you're just starting to use checks or you don't use them very often, it's easy to get confused. Here's our guide to how to find your routing and account numbers on a check.
Compare checking accounts.
How to Find Your Account Number on a Check
If you have a personal or business check in front of you, you're looking at your account number even if you don't know it. So where is the account number on a check? Your account number is the long string of numbers that's in the middle of the bottom of your check. Check out our handy graphic below if you're in doubt. The account number on a check could be in a different spot depending on your bank, but chances are the account number on your check will be where it is in our diagram.
Why would you want to find the checking account number on your check? Maybe someone has asked you for your account number because that person wants to give you some money (score!) or maybe you need the account number to set up direct deposit for your paycheck at work. Knowing where to find your bank account number on your checks can come in handy. The fact that the account number appears on each of your checks in an easy-to-find location is a good reason to keep your checkbook safe and secure.
Related Article: Checking Account Dos and Don'ts
Finding Your Routing Number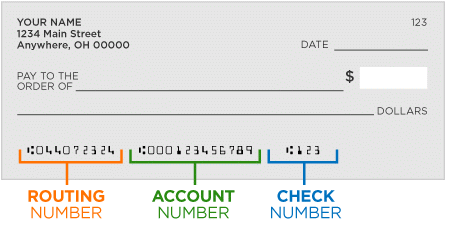 Until you're asked to supply it, you may not know what routing numbers are or how many digits are in a routing number. A routing number is usually specific to the state where you opened your bank account. Some banks have different routing numbers for different kinds of transactions. For example, the routing number for your bank in your state might be different depending on whether it's for electronic payments, wire transfers or ordering checks.
What does a routing number mean? Think of it as an identifier for your bank. ABA routing numbers, routing numbers assigned to banks by the American Bankers Association, have nine digits. Don't have a check handy? If you log on to your bank's website, you should be able to find your bank's routing number in no time. It's a common question. Bank routing numbers are important for sending money back and forth between banks. And if you want to close a bank account and transfer funds from your old bank to a new bank, you'll need that routing number.
Related Article: How Much Do You Keep in Your Checking Account?
The Takeaway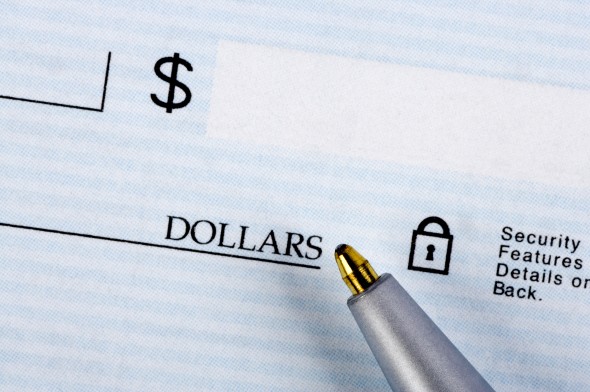 Now that you know how to find the account and routing numbers on a check, you'll be prepared the next time you need either number to complete a financial transaction. If you have any doubt about which checking account routing number to use for a given transaction, you can always call your bank and check with a representative.
And if you're looking for your check number, it'll be the one in the top right corner or the last number on the right, in the same row as the account and routing numbers. Check out the diagram above if you have any lingering doubts.
Update: Have further financial questions? SmartAsset can help. So many people reached out to us looking for tax and long-term financial planning help, we started our own matching service to help you find a financial advisor. The SmartAdvisor matching tool can help you find a person to work with to meet your needs. First you'll answer a series of questions about your situation and goals. Then the program will narrow down your options from thousands of advisors to three fiduciaries who suit your needs. You can then read their profiles to learn more about them, interview them on the phone or in person and choose who to work with in the future. This allows you to find a good fit while the program does much of the hard work for you.
Photo credit: ©iStock.com/Oddphoto