If you're looking for the highest savings interest rates the industry can offer, you'll want to turn to an online bank. Without the maintenance costs of physical branches, online banks can offer the most competitive rates – not only on savings accounts, but also on certificates of deposit, money market accounts and even checking accounts. Discover and Ally are two online banks with consistently high rates, and each offers a range of consumer-friendly features and product offerings. Here's how they compare.
Who Should Use Discover Bank?
With a wide range of account offerings, Discover Bank is great for customers who want to keep all of their bank accounts together with one bank. That's especially true if you already have a Discover credit card or are considering getting one. Keeping multiple accounts under one roof means you only need to visit one website to manage your money.
The Discover website offers a full suite of online banking services, allowing you to transfer money, monitor account activity, pay bills, and more. You'll also have mobile access through the Discover mobile app, as well as through your mobile internet browser. The mobile app allows you to easily deposit checks by photographing them, pay bills with Bill Payment Service, redeem your Cashback Bonus, check on account balances and more. If you have concerns about doing your banking online or through an app, you can rest assured that Discover keeps your money safe through SSL encryption and fingerprint and passcode security.
While some online banks have limited or no access to ATMs, Discover isn't one of them. If you need cash, you can use your Discover ATM/debit card at over 415,000 ATMs, including any Allpoint® and MoneyPass® ATM. And like traditional banks, Discover's deposit accounts are FDIC-insured.
Who Should Use Ally Bank?
Ally Bank is great for customers who don't need physical branches, want to grow their savings substantially and want the option to open multiple kinds of accounts. Ally provides access to all 55,000+ Allpoint® ATMs for in-person access to your money.
User-friendly online and mobile banking is also available, including mobile deposit capabilities. You'll also have access to classic mobile banking features like money transfers, alerts and bill pay with eBills. The Ally Bank mobile app also includes Ally Assist, a built-in, voice-enabled banking expert designed to help you manage your accounts. Ally also offers the ability to access your accounts and bank information through Amazon Alexa.
A common worry about online banks concerns their safety: If everything is kept online, how secure can your information be? Luckily, online banks like Discover and Ally keep you safe by taking precautions to keep you and your accounts as secure as possible. Ally employs firewalls, data encryption, constant monitoring and more to ensure your online sessions are safe.
You can also count on FDIC insurance to protect your money at Ally, with up to $250,000 per account guaranteed in case of bank failure.
Discover Bank vs. Ally Bank: Products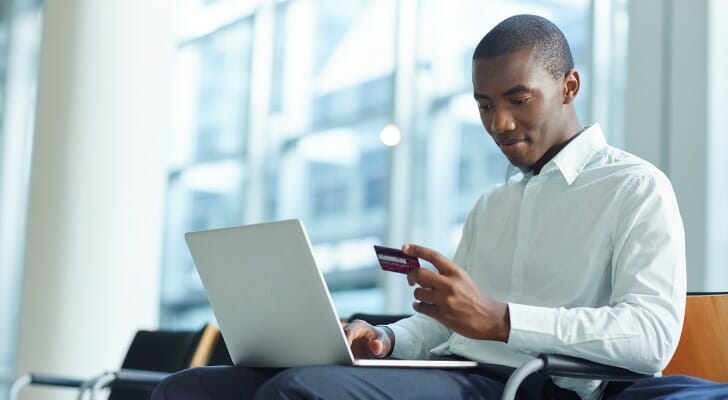 Both Discover and Ally offer a great variety of accounts. This includes savings accounts, certificates of deposit at various terms and rates, money market accounts, checking accounts and IRAs.
Neither bank's savings account requires a minimum deposit to open. In fact, Ally doesn't require a minimum to open any of its deposit accounts. Discover, on the other hand, requires an opening deposit of at least $2,500 to open a CD account or a money market account.
Ally's checking account earns interest at competitive rates, while Discover's checking account is pretty unique in that it earns cashback rewards. You earn 1% cash back on purchases you make with your Discover debit card, though you're limited to earning cash back on the first $3,000 you spend each month. Still, that can help boost your savings, especially in conjunction with a savings account.
Ally also stands out for its CD offerings. It has three different CD account types, offering opportunities to save your money in whichever way works best for you. The High Yield CDs are the more standard accounts, ranging from three months to five years long. The 2-year and 4-year Raise Your Rate CDs offer the opportunity to request a rate boost at some point during the account's term in the event that interest rates rise. Finally, there's an 11-month No Penalty CD, which allows you to withdraw money from your CD before the account reaches maturity. This is atypical of certificates of deposit, which usually apply heavy penalties if you need to withdraw funds before the end of the term.
Discover Bank vs. Ally Bank: Fees
Both Discover and Ally are customer-friendly when it comes to fees. Ally Bank doesn't charge monthly service fees on any of its accounts. Discover charges only one service fee: A $10 fee on its Money Market Account, charged only if your account balance falls below $2,500 after the third statement cycle.
Both banks are transparent about their other fees. Discover won't charge you for bank checks, incoming wire transfers and deposited items returned. You may face fees for excessive withdrawals, stop payments, insufficient funds and outgoing wires. At Ally, you'll face fees for returned deposit items, excessive transactions, expedited delivery, outgoing domestic wires and overdrafts (both paid items and returned items).
Discover Bank vs. Ally Bank: Rates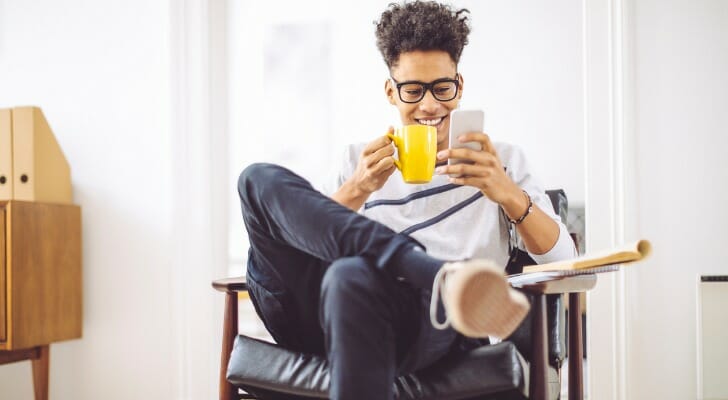 As prominent online banks, Discover and Ally both earn at competitive interest rates on all accounts. Both banks' Online Savings Accounts currently earn at a high 1.90% APY. Their CD rates are fairly aligned as well: Ally offers 2.50% on a 12-month CD, and Discover just edges it out with a 2.60% interest rate on its 12-month CD. Beyond that, Ally generally offers higher rates on its shorter-term accounts, while Discover has the advantage on long-term accounts, with both higher rates and a more robust offering of long-term CDs.
Each of Ally's High Yield CDs earns interest according to balance tiers, which means that higher balances can earn at higher interest rates. By contrast, Discover CD does not vary its rates based on account balance.
Discover's Money Market Account does outperform Ally's. While both earn on balance tiers, Discover offers 1.75% APY or 1.80% APY, while Ally can offer 0.90% APY and 1.00% APY.
The Takeaway
Discover Bank generally wins on rates, and it also gets points for a favorable fee schedule and a wide account selection. The only potential downside is that Discover requires a minimum deposit to open a CD or money market account; by contrast, Ally does not require a minimum deposit on any of its various accounts.
In terms of accessibility, however, you won't have trouble with either Discover or Ally. Despite their lack of branches, the online, mobile and ATM offerings will give you constant and convenient access to your money.
Tips for Choosing the Right Bank
If you're still not convinced an online bank is right for you, not to worry. Chase, Bank of America and Wells Fargo are a few traditional banks that maintain thousands of branches throughout the country for easy access, and they also have their own online and mobile banking offerings.
When choosing a bank, it's all about determining your own banking needs and habits. Do you need a free checking account? Are you looking for the best possible savings rate? Or is having nearby branches more important to you?
For more help with your finances, you can start working with a financial advisor. The right one can help you maximize your savings, especially when it comes to saving for retirement. Our advisor matching tool can connect you with up to three qualified advisors in your area to get you started as soon as possible.
Photo credit: ©iStock.com/martin-dm, ©iStock.com/Squaredpixels, ©iStock.com/Eva-Katalin