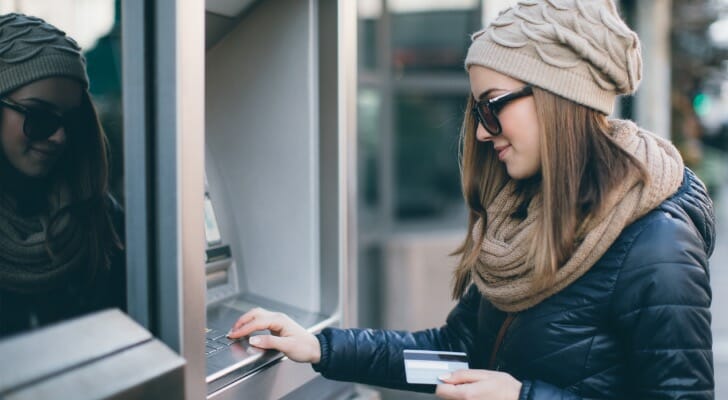 Citibank and Chase Bank are two of the biggest names in the banking industry today. Both financial institutions provide easy access with online and mobile banking, plus thousands of branches and ATMs domestically and abroad. These banks also offer a variety of products from a simple savings account to an IRA CD. If you're unsure about how these banks differ or which you should choose, we've highlighted some of the key features that distinguish the two.
Who Should Bank With Citibank?
If ATM accessibility is important to you, Citibank may be the better choice. Citibank offers over 60,000 fee-free ATMs and access to more MoneyPass® ATMs in the U.S., while Chase only offers 16,000. In addition, Citibank operates nearly 700 branches in the U.S. and more than 1,800 branches overseas throughout 20 countries. This widespread access comes in handy when you're abroad, especially since you can withdraw cash from these Citi ATMs without incurring a foreign transaction fee. On the other hand, Chase charges a $5 fee for all withdrawals made abroad, plus 3% of the amount withdrawn.
Both banks charge a $2.50 fee if you need to make a withdrawal from an out-of-network ATM. Out-of-network ATMs mean those that aren't operated by or partnered with Citibank or Chase. If it's higher CD rates you're looking for, Citibank bests Chase here, especially for balances under $10,000.
Who Should Bank With Chase?
If you prefer branch accessibility, sign-up bonuses and lower overdraft protection fees, Chase Bank may be the best option for you. Chase currently has over 5,100 branches established in 33 states while Citibank only has 700. Chase often offers generous sign-up bonuses for new customers. The offer details vary depending on when you open account. You can usually earn a couple hundred dollars (or more) by opening certain accounts like the Chase Total Checking® account. Citibank typically doesn't offer sign-up bonuses but sometimes offers rewards according to your banking package.
If you're prone to the occasional overdraft, Chase might offer better services to help you out. Both banks charge a $34 fee for every time you overdraft your account. However, Chase offers free overdraft protection to help you make transfers from a Chase savings account to cover your overdraft. Citibank, on the other hand, charges $10 per transfer.
Chase outdoes Citibank when it comes to its online presence. Chase's website is much more user-friendly making it easier to find information and manage your accounts. Chase also has a great mobile app interface where you can deposit checks, check on balances and make easy transfers.
Citibank vs. Chase: Bank Accounts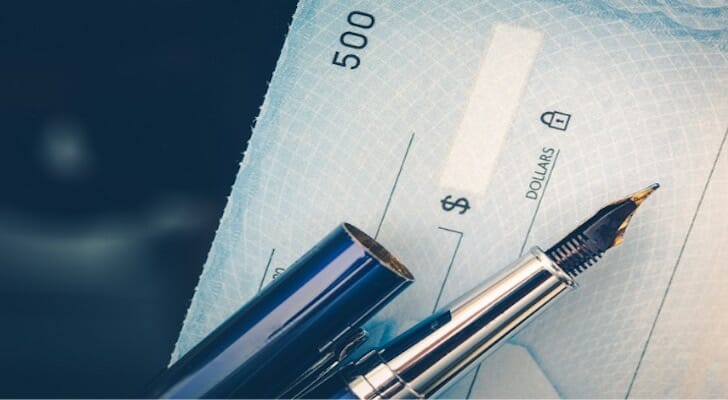 Now that you know the general pros and cons of each bank, let's look at the specific products each offers. Chase offers a slightly more limited range of accounts that includes two savings accounts, four checking accounts and CDs. Chase CDs range from one month to 120 months, allowing for both long-term and short-term savings. You can also find credit cards and loans with Chase. This range of accounts means you can more easily keep all your accounts with the same institution. However, you won't find a money market account or banking IRAs with Chase.
Citibank also offers checking and savings accounts, in addition to CDs and banking IRAs. The CDs range from three months to five years. Citibank's accounts operate according to the bank's account packages. Each package determines the rates and perks you can get with your accounts. For example, the highest tier package, Citigold®, includes a team of advisors and earns better rates.
Citibank vs. Chase: Fees
Let's start by looking at each bank's basic savings accounts. The Chase Savings account requires a minimum opening deposit of $25 and charges a $5 fee. You can get this fee waived by maintaining a minimum daily balance of $300, having an automatic transfer of at least $25, linking your savings account to a qualifying checking account or by being under 18. The Citi® Savings account requires a much higher minimum at $100. Your monthly fee will depend on your banking package and ranges from $0 to $30.
Citibank vs. Chase Fees
Citibank
Chase
Basic Checking Account
$12 per month, (three ways to have fee waived)
$12 per month, (three ways to waive fee)
Basic Savings Account
$0 per month when linked with checking; $4.50 for stand-alone savings (one way to waive fee)
$5 per month, (four ways to waive fee)
Non-bank ATM in the U.S.
$2.50 per transaction (four ways to waive fee)
$2.50 per transaction (three ways to waive fee)
Overdraft
$34
$34 (free overdraft protection is available)
There are also some notable differences to consider if you're looking to open a checking account. Both Chase and Citibank require a $12 monthly fee for their most basic checking accounts. However, if you're looking for a premium checking account, you'll face higher fees. Chase's Premier Plus Checking charges $25, while the Chase Premier Platinum Checking account costs $100 per month. Citibank's fees range from $0 to $30, depending on your account package. Again, you can waive these fees in a few different ways.
Citibank vs. Chase: Rates
As big banks, Citibank and Chase have to maintain the big costs of having thousands of branches, ATMs and employees. While this makes for a good physical banking experience, both banks' interest rates take a hit as a result. Both Citibank and Chase offer some of the lower-earning banking interest rates in the industry, with only a few options to earn higher than 1%.
While both banks have lower interest rates, Citibank does offer slightly higher rates. The Chase Savings account earns at the lowest possible rate at a 0.01% APY. Even Citibank's lowest banking package earns either 0.04% or 0.06% on the basic savings account, depending on your balance.
Citibank takes the lead when it comes to CD rates, too, especially for those with balances below $10,000. Chase offers pretty low standard rates, although you can earn slightly higher relationship rates when you link your CD to a Chase personal checking account. Still, you need to have high balances to really take advantage of the best relationship rates.
Bottom Line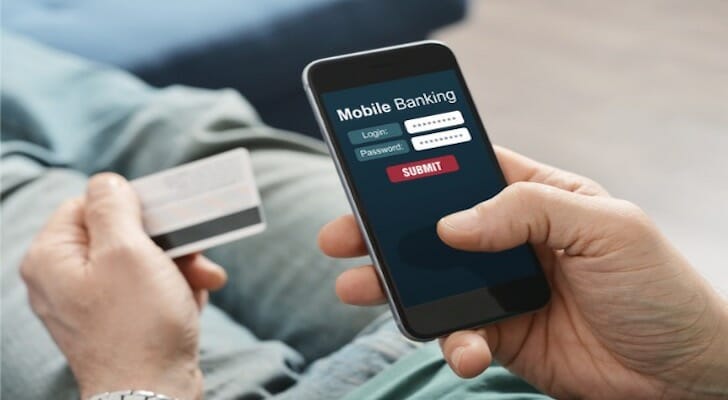 When it comes to checking and savings accounts, it's crucial that you find the bank that best suits your financial situation. You should consider Citibank if you prefer extensive ATM and branch accessibility, both domestically and abroad. Citibank will also serve you better if you're looking for a big bank with higher rates. Chase, however, may be a better option for you if branch accessibility and a great mobile app are a priority. If you're not impressed by either of these banks, consider our list on the top banks based on ATM fees.
Tips for Finding the Right Bank
Still uncertain about which bank is best for you? Before you make any decisions, figure out what your financial goals are. This can be helpful whether you're saving for college or you're already making mortgage payments. Then check whether the banks you're researching can help you meet those goals. Perhaps even meeting with a financial advisor could help you cement your financial goals and plans to find the best bank. A matching tool like SmartAsset's can help you find an advisor to work with who meets your needs. Simply answer some questions about your financial situation and needs and we'll match you with up to three advisors in your area. You can then read about the advisors and interview them to decide who to work with.
An important part of choosing a bank is looking at the fees. If you're tight on money, you don't want to be handing over big sums of money just for keeping your money safe. Get familiar with each bank's monthly account fees and fees for overdrafts or ATM usage. There are a number of free checking accounts out there, so don't feel like you have to settle for a monthly fee.
Photo credit: ©iStock.com/eclipse_images, ©iStock.com/welcomia, ©iStock.com/tashka2000