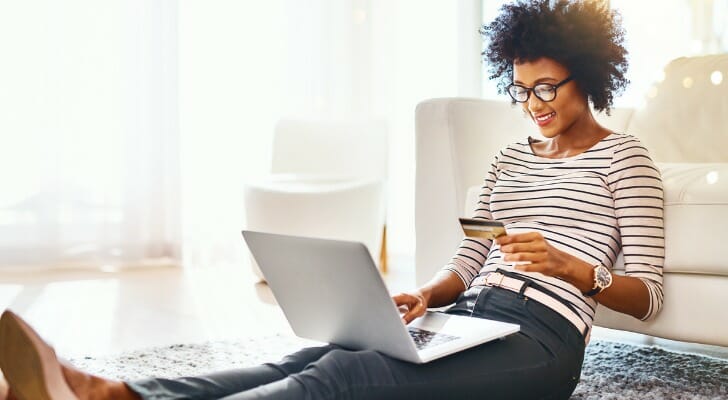 When it comes to choosing a bank, there are plenty of factors that you should consider, from interest rates to online banking offerings to the availability of physical locations. And the differences between banks are especially pronounced when comparing traditional banks with newer, online-only banks. In this guide, we'll break down two of the most popular banks in the country: Ally Bank, a popular online bank, and Chase, one of the largest banks in the world. We'll go over the pros and cons of each bank, discuss how the fees measure up and compare the most popular accounts at each.
Who Should Bank With Ally
Ally's biggest advantage over Chase is its high interest rates. The Ally basic savings account boasts a 1.90% APY, which is head-and-shoulders above the 0.01% APY of the most similar Chase account.
It doesn't stop there, either. Ally's rates for money market accounts, checking accounts and certificates of deposit (CDs) are all significantly higher than the closest alternative at Chase – sometimes as much as two percentage points higher. Over time, rate differences like that can mean hundreds or even thousands of dollars in extra interest earned with Ally accounts. If you're after the highest rate around, you should be banking with Ally over Chase.
Ally has no minimum deposit requirement for its savings account, and no fees for having a low balance. You can open a savings account with $2 and leave it untouched for years without paying a fee. By contrast, Chase requires at least $25 to open a savings account, and you'll need at least $300 in the account to avoid the $5 monthly fee. If you don't want to deal with the possibility of monthly fees, then you should choose Ally.
As an online-only bank, Ally has a sophisticated but easy-to-use interface on desktop and mobile. Both the desktop site and mobile app let you check your statements, transfer money and set up recurring bill payments. The app, which has a 4.8 rating on the Apple App Store, also lets you deposit checks and search for the closest ATM.
Yes, there are ATMs! While Ally doesn't have any physical branch locations, Ally customers get have free access to any of the 43,000 ATMs in the Allpoint® network. If you can't find an Allpoint® ATM, Ally will refund up to $10 in ATM fees per statement cycle, and you can also get cash-back when using your debit card at many retailers.
Who Should Bank With Chase
The biggest advantage Chase has over Ally is its greater accessibility to in-person customer service: Chase has thousands of branch locations across the country, while Ally has none. If you're looking to do your banking in person, then Chase is the easy choice over Ally (or any other online-only bank, for that matter).
At the same time, Chase maintains a robust suite of online and mobile banking services through its desktop site and app. You can use the website or mobile app to check your balance, make transfers and set up online bill pay, among other features. The mobile app, which maintains a 4.8 rating on the Apple App store, lets you deposit checks right from your phone. Whether you want to bank online or in-person, Chase has you covered.
Another point in Chase's favor is the number of extra features it can offer in addition to its standard deposit accounts. These include safety deposit boxes, money orders and certified checks, to name a few – none of which Ally offers. If you're looking for a bank that can offer more features and services than just deposit accounts, you will likely prefer Chase over Ally.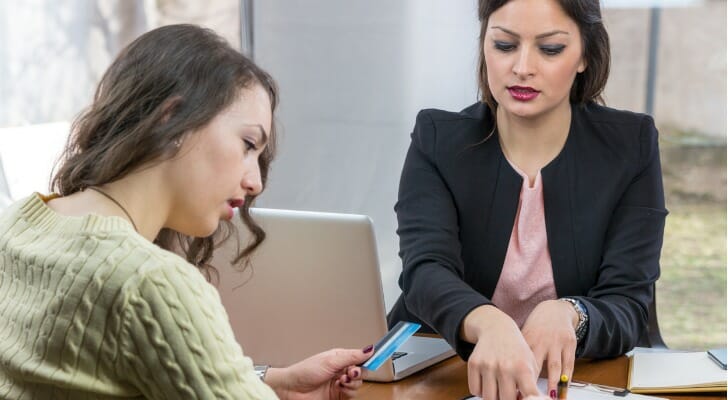 Ally Bank: Accounts
Ally Bank offers one savings account. It has a 1.90% APY, no minimum balance and no monthly fee.
Ally Bank CDs have no minimum deposits, and are offered in three varieties: High Yield CDs, Raise Your Rate CDs and the No Penalty CD. The High Yield CD has the widest variety of terms and rates, ranging from a three-month CD at 0.75% to a five-year CD at 3.00%. The Raise Your Rate CD is offered at both a two-year and four-year term, both at a 2.50% APY; if Ally raises this rate for new customers during your term, you can raise your rate once to match it. Finally, the No Penalty CD allows you to withdraw your funds early without losing any interest. This CD is only offered in an 11-month term, and the rate ranges from 1.75% to 2.10%, depending on how much you deposit.
Ally also offers money market account with no minimum deposit requirement and no monthly fee, with rates ranging from 0.90% to 1.00% depending on your account balance. There's also the Interest Checking Account, with no monthly fee and an interest rate at either 0.10% or 0.60%, depending on your account balance.
Finally, Ally offers three different IRAs. The first two types are IRA CDs – an IRA that invests entirely in CDs. In Ally's case, you'd be investing in either their High Yield CDs or Raise Your Rate CDs. The same interest rates and terms apply. The third type is an IRA Online Savings Account, which has the same 1.90% rate as the standard Online Savings Account. Ally offers traditional IRAs, Roth IRAs and SEP IRAs.
Chase: Accounts
Chase offers two savings accounts: the Chase Savings account and the Chase Premier Savings account. The Chase Savings account has a $5 monthly service fee and a $25 minimum deposit requirement, and the Chase Premier Savings account has a $25 monthly fee and a $100 minimum deposit. These fees can be waived with balances of $300 and $15,000, respectively. The Chase Savings account has a 0.01% interest rate and the Chase Premier Savings rate ranges from 0.04% to 0.11%, depending on your balance. Chase offers CDs with terms ranging from one month to 10 years. All CDs have a $1,000 minimum opening deposit, and the interest rate is dependent on how much you deposit. For a complete breakdown of rates and terms, check out our guide on Chase CD Rates.
Finally, Chase offers three different checking accounts: the Chase Total Checking account, the Chase Premier Plus Checking account and the Chase Sapphire Checking account.
The Chase Total Checking account has a minimum opening deposit of $25 and a $12 monthly fee, which you can have waived with a minimum balance of $1,500 or an average balance of $5,000. You'll have access to Chase ATMs – the bank has nearly 16,000 of them nationwide – but you'll have to pay a fee at any other ATM. This account doesn't earn interest.
The Chase Premier Plus Checking account has a minimum opening deposit of $25 and a $25 monthly fee, and requires an average daily balance of $15,000 to waive it. You can use an out-of-network ATM four times per statement cycle without incurring a fee from Chase, though the ATM owner will still likely charge a fee of their own. This account earns interest at a 0.01% rate.
The Chase Sapphire Checking account has a a minimum opening deposit of $100 and a $25 monthly fee, and you'll need an average daily balance of $75,000 to avoid that fee. You can use any ATM on the planet without having to pay a fee; not only are there no ATMs fees charged by Chase, but Chase will also refund you any fees charged by the ATM owner. The account also allows you to access money orders and cashier's checks without fees, and having this account automatically waives the monthly fee for any Chase savings account you have. The account earns interest at a 0.01% rate.
Ally Bank vs Chase: Fees
Ally prides itself on avoiding fees wherever possible. None of its deposit accounts have monthly service fees; the only fees you'll incur will be for actions like withdrawing from a CD before the maturity date or overdrafting your checking account.
With Chase, most of the accounts come with monthly service fees; some of these fees are easy enough to avoid, and others require very large balances to waive. The Chase savings account comes with a $5 monthly fee, which will be waived by maintaining at least a $300 balance. You can also waive the fee by linking it with a premium checking account. If you opt for the Chase Premier Savings account (which offers slightly higher interest rates, but nowhere near Ally's rates), you'll face a $25 monthly fee, which is only waived for balances over $15,000. Monthly fees for the Chase checking accounts range from $12 to $25. The minimum balance required to keep the fee at bay ranges from $1,500 to $75,000.
If you're dead set against dealing with monthly service fees, then you will likely want to choose Ally Bank over Chase. If, however, you're planning on keeping your balance high enough to avoid the monthly fees, this won't be a significant factor for you.
Ally Bank vs Chase: Rates
In terms of interest rates, Chase falls significantly behind Ally across the board. For savings accounts, the Chase interest rates range from 0.01% to 0.11%; at the low end, you'd only receive $1 per year in interest on an account balance of $10,000. Rising above 0.01% requires you to meet certain balance thresholds, though, and getting the maximum rate of 0.11% requires a minimum account balance of $250,000 and a linked checking account. The Ally savings account offers a 1.90% rate, with no requirements of any kind.
For CDs, Chase offers rates from 0.02% to 1.75%, with rates varying significantly depending on term and minimum balance. Higher rates will be out of reach for all but the biggest savers, as you'll need to deposit more than $100,000 to get a rate above 0.70%. With Ally, rates start at 0.75% and rise up to 3.00% with the five-year CD. While Ally also offers higher rates for higher balances, you can get a 2.50% rate on a twelve-month CD, and CD rates for comparable terms are higher across the board.
Chase's Premier Plus Checking account and Premier Platinum Checking account both offer a 0.01% interest rate. Ally's interest-bearing checking account offers a 0.10% rate for balances below $15,000 and a 0.60% rate for balances above $15,000. If getting the best interest rate is your number one priority, then Ally Bank will likely be your preferred choice.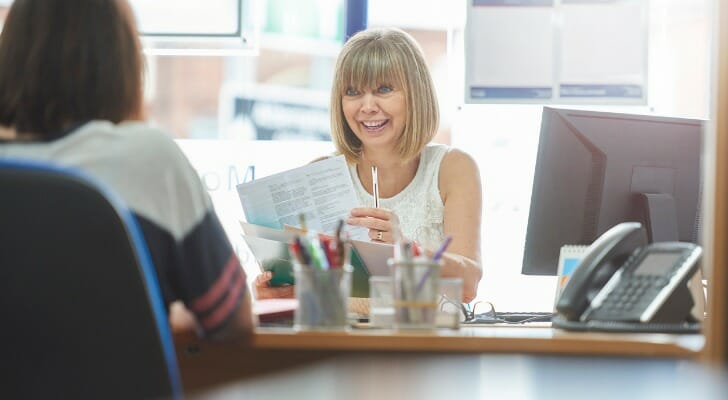 Bottom Line
Both Ally Bank and Chase have become popular with millions of customers for a reason. They both provide top-notch banking services. Due to its high interest rates, ATM access and lack of fees, Ally will likely be the better option for most people who want to open a deposit account. However, if you're looking for an in-person experience and a branch within driving distance, then you'll likely be better off with Chase.
Tips for Banking Responsibly
If you are opening a savings account or a CD, the best way to save the most is to leave the interest you earn untouched. That way, you can let compound interest work its magic. If you avoid unnecessary withdrawals and allow your savings to accrue interest on itself, you'll earn a great deal more than you otherwise would.
With any bank account, you always want to avoid fees when you can. Unnecessary fees can cut into the interest you earn on your savings – one of the main reasons to put your money in a bank in the first place! If you don't mind banking without the bells and whistles, look into a free checking account at your bank.
Saving money can often be daunting, but a financial advisor can provide you with tips, tricks and peace of mind. SmartAsset's free advisor matching tool can pair you with up to three qualified advisors in your area. Just fill out the short survey, and you can find the right advisor to help you along the path to retirement.
Photo credit: ©iStock.com/PeopleImages, ©iStock.com/BrankoPhoto, ©iStock.com/MartinPrescott