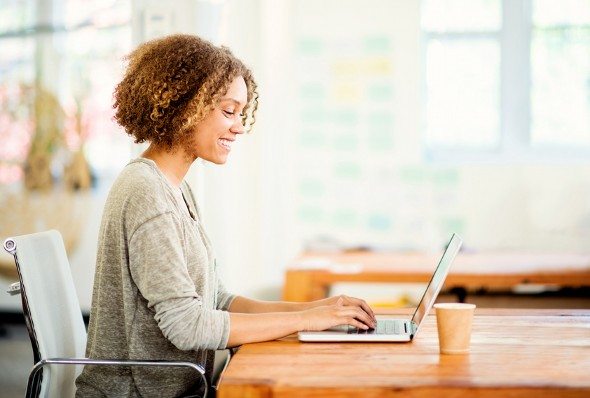 If you don't want to sell on Amazon or another established e-commerce site you may be wondering how to start an online store. These days there are lots of businesses that make setting up an online store easy, but it's still possible to go the DIY route if you want to. We'll cover the ins and outs of setting up an online store and share our tips for success.
Find out now: How much should I save for retirement?
If you want to start an online shop your first order of business will be setting up your web presence. You can sell on eBay or start an Etsy shop but if you want to have your own, stand-alone e-commerce site you'll have to decide on the best way to set it up.
Getting Started: DIY
One option is to go full DIY, buy a domain name and build your own website. You'll need to pay an annual fee for that domain name. The price varies based on whether you are registering a new name or paying to use one that has already been registered.
You'll also need to pay for website hosting. It's a good idea to read reviews of the various website hosts and see what other e-commerce entrepreneurs are saying. Ideally you want your web host to make it easy to add scripts for a shopping cart and payment processing. Will you use a shared server or a private server? The latter will add to the cost of setting up your online store.
When it comes to design you'll probably need to hire a web designer unless you have web design chops yourself. You can look for a designer on Fiverr or through word of mouth but it's important to be clear about your budget before you engage a design professional. You'll get a more accurate quote if you can give potential design and development hires the full picture of what you'll need.
Once you have your self-hosted page set up you can decide on shopping cart and payment processing options. Shopping cart software like Zen Cart® aim to make it easier to set up shopping features on your website without extensive coding and tech knowledge on your part. For payment processing, you can use PayPal or another service, but before you decide it's wise to do a side-by-side comparison of the fees you'll pay.
Getting Started: Using a Service
If all that sounds like too much work you can use a service that will make starting an online store more seamless. Squarespace Commerce and Shopify are two of the best-known options. When you go this route, you pay a monthly fee and choose between different templates to give your online store the look and feel you want. They also make it easy to integrate shopping and payment processing features and take care of tax reporting for you.
There are also options to customize your theme so you don't have to completely relinquish control. Depending on how much you're willing to pay per month and which service you use, you may be able to access special features like gift cards and alerts when people abandon their shopping cart (so you can send a follow-up email with a nudge or a discount code). At a minimum, you should be able to choose a design template, list your items using their SKU, title and price, specify shipping options and access payment processing.
Making the Choice for How to Start Your Online Store
Without knowing the specifics it's tough to say whether a self-hosted web store or an online shop through a company like Shopify will be cheaper. If you're committed to sticking to a budget you can price out each option based on how much you'll likely spend on a domain, web design etc. vs. how much it would cost you to set up a store through a third party like Shopify. Remember to factor in the cost of your time when you're running the comparison.
With a self-hosted site you have both more control and more hassle. Third-party services make the process easier but come with their own costs, fees and constraints. Whichever you choose it's a good idea to include plenty of attractive images. If you don't have photography skills it might be worth paying someone to help you with the images you'll put on your online store.
Related Article: How to Make Money on Etsy
Promoting Your Online Store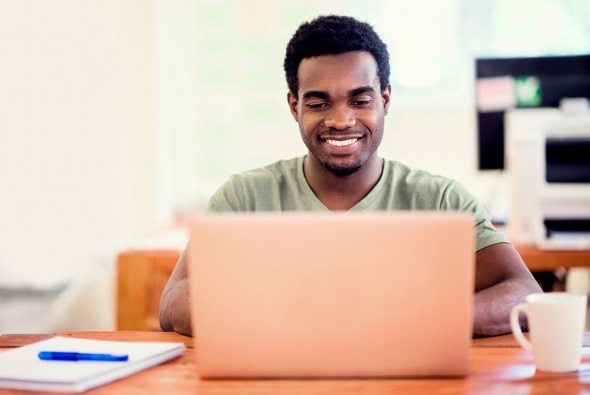 However you go about starting an online store, your job doesn't end when the shop is established. If you have an established brick-and-mortar store or a devoted following on Etsy or eBay your job will be much easier. If your new online store will be your first experience with selling, you have more work ahead of you.
Do you want people to find your online shop when they search for the product you're selling on Google or another search engine? If so, it's wise to put some time into Search Engine Optimization (SEO).
The point of SEO is to make your website appear higher up in the search results when people look up relevant keywords. If you sell handmade copper jewelry, you want your site to pop up on the first page of the search results when someone searches "copper bracelet."
One way to do this is to add content to your site that contains (in a way that feels natural) the keywords you're targeting. Having a blog on your site can help with this, as will naming your items with descriptive keywords. It's also important to get links to your site from, say, relevant blogs and websites.
If you already have an established customer base you can send out emails telling your customers the URL of your new online shop. Link to your online store on your Twitter, Instagram and Facebook pages (you have those, right?). Print out business cards with the link on them and hand out the cards when you're attending trade events or selling at craft fairs.
Depending your budget, you may want to engage in some advertising. You can do Google advertising via Adwords (the Advanced Shopify option comes with $100 in Adwords credit) so that your products show up when people search relevant keywords. You can use the Google Analytics tools to get reports on how your online store is performing and link your Analytics account to your Adwords account for extra insight. You can also advertise on Facebook or in print media.
Related Article: How to Make Money on eBay
Running Your Online Store
What will you do with the inventory that you sell in your online store? Will you keep that industry in a warehouse, a storage unit, a brick-and-mortar store or your home? Or, will you use dropshipping?
With dropshipping, you don't actually handle the inventory. Customers can place their orders on your online store's website and then a dropshipper will take care of picking the merchandise and shipping it to your customer (the fulfillment, in other words).
Regardless of whether you store and ship your own inventory or use dropshipping, you're responsible for the quality of the customer experience of your online store. Prompt payment processing and shipping are essential to a successful e-commerce business, as are other aspects of customer service such as a clear return policy and a fast response time to customer questions or concerns.
Bottom Line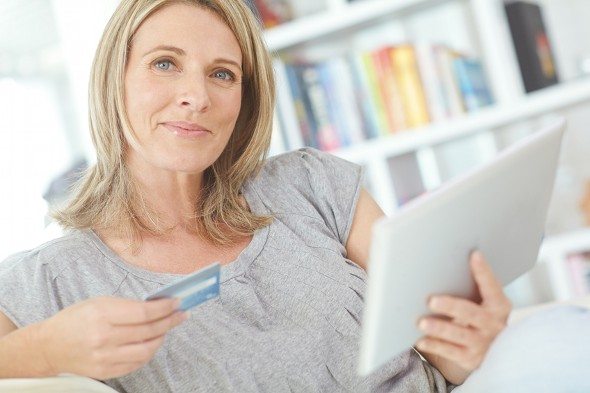 There are more options than ever for starting an online store. If you're a budding e-commerce entrepreneur you can go the totally custom route or use a service that will take some of the work out of setting up an online shop. As with any business, you'll want to promote your online shop and keep your costs as low as you can to get the maximum profit out of your online store.
Photo credit: ©iStock.com/andresr, ©iStock.com/andresr, ©iStock.com/gradyreese