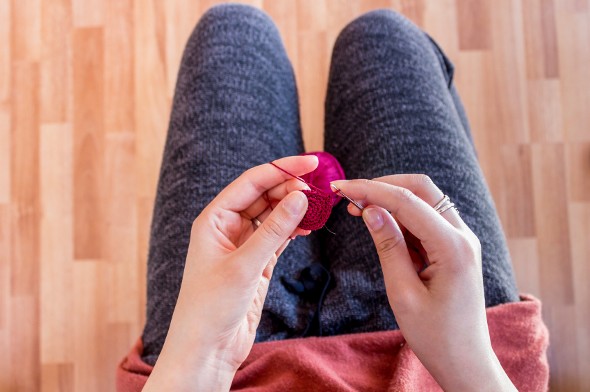 If you love crafting, making handmade treasures or hunting for vintage finds, you may be wondering how much money you could make on Etsy. Perhaps you already have a side hustle in handmade items and you'd like to take that business full-time. Here's what you should know about the economics of Etsy and how to make money on Etsy.
Check out our cost of living calculator.
The Rise of Etsy
Between its launch in 2005 and its IPO in 2015, Etsy built a name for itself as an e-commerce powerhouse. Etsy is a household name, and its third-quarter earnings report for 2015 showed revenue of $65.7 million.
Back in 2007, the company was pulling in $26 million in annual sales, with 450,000 registered sellers. Today, the site has over a million active sellers, and almost 20 million buyers. In 2014, Etsy reportedly achieved $2 billion in global gross sales.
Robert Kalin, Etsy's founder and original CEO, is no longer at the helm. Current CEO Chad Dickerson took the reins in 2011 and worked toward taking the company public. Etsy's April 2015 IPO received mixed reviews. In June, Etsy's stock price fell below its $16 offering price.
While the first day of trading went swimmingly, Etsy stock has struggled since then. At the end of Etsy's April IPO day, the company's stock was up 119%. Etsy stock opened at $31 and hit prices as high as $35.67.
That looked like a promising start, considering the stock had an initial asking price of $16 per share. By May, however, Etsy stock had sunk to $15.70. As of December 2015, the stock is hovering around $9 per share.
There are a few things undermining investor confidence in Etsy. For one thing, the company's earnings reports have under-performed relative to analysts' expectations. For another, Amazon recently launched Handmade at Amazon, a craft and art e-commerce site that's a direct rival for Etsy.
Handmade has more stringent requirements for the items it will accept on its site, setting a maximum number of employees and strict standards for what counts as hand-made. Plus, it has the weight of Amazon's logistics empire behind it.
Finally, Etsy has been subject to investor accusations of fraud. Some customers have complained that the items they're receiving after Etsy purchases are not up to their standards, are counterfeit or are mass-produced. That's led some to call for Etsy to increase its quality control and crack down on bad-apple sellers. Some investors fear that items on Etsy may violate trademark law. These factors have combined to cast doubt on Etsy's investment worthiness.
Related Article: The Economics of Craft Fairs
How Etsy Works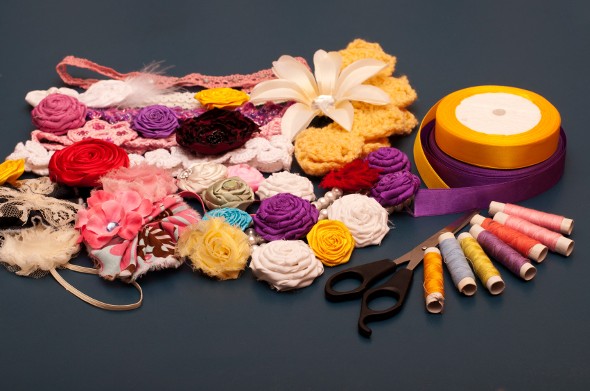 How does Etsy work for sellers and makers? First, you have to register to sell on Etsy. Each item you list on your new Etsy store will require you to pay a $0.20 listing fee to Etsy. Listings expire after 4 months, so you'll need to re-pay the fee if you re-list an item that hasn't sold at the end of the four-month period.
When you sell an item, Etsy will charge a 3.5% transaction fee and, if you use their payment processing, a 3% + $0.25 payment processing fee. Etsy ensures secure transactions and does not charge sellers a monthly fee for their shops.
That's the minimum. If you want to take advantage of other tools and services that Etsy offers, you can do so. These include discounted rates on USPS shipping and shipping labels you can print straight from the Etsy site. You can also pay for built-in promotional tools from Etsy.
How to Make Money on Etsy
Now that you know the fees involved with selling on Etsy you can start to think about the profit margin you'll need if you want to make money on Etsy. For one thing, you should know what constitutes success in Etsy land.
According to a Handmadeology list of the top Etsy sellers of 2014, the Etsy shop with the highest sales in 2014 netted $119,180 per month in sales. The #100 seller on that list made $30,203. Those are sales figures, though, so they don't account for the cost of materials, shipping and promotion.
If you've been on Etsy lately, you may have noticed some items that seem unlikely to be handmade. Plenty of Etsy items sell for prices so low that it's hard to believe they could be handmade. Since Etsy opened the site to a broader range of merchandise, some sellers have been accused of re-selling mass-produced items imported from abroad.
Any seller who wants to earn a good living from Etsy without resorting to resale will have to find the right balance between price and volume. In other words, with Etsy, as with most businesses, you can either sell fewer things at a higher price point or more things at a lower price point.
You'll also need to find a way to cut through the noise. There are over 30 million items for sale on Etsy right now. As anyone who has shopped on Etsy lately will know, it can be tough to find what you're looking through among all those items.
Here's a contradiction in the Etsy model: Any seller who grows truly successful on Etsy may grow out of the need for the site. If you've built a recognizable brand and a sizable following you could always strike out on your own and save yourself Etsy's 3.5% transaction fee.
How to Market on Etsy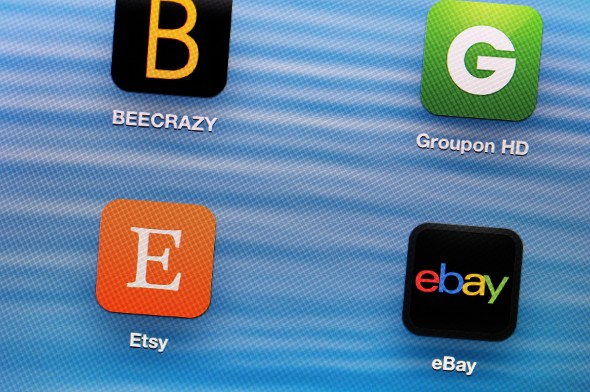 As with any business, marketing is key to making money on Etsy. Some of the most successful shops are the ones that have been featured on Etsy's homepage and on other blogs around the internet.
Some makers have succesfully expanded from Etsy to other e-commerce sites that specialize in the handmade, like Food52's Provisions store. Get your item featured on a wishlist from an influential blogger and your page views can soar.
Etsy offers "Shop Stats" that help you see how many people are visiting your site and where they're coming from. You'll be able to see which pages get the most views and favorites, the traffic sources that are bringing you page views, the top keywords people are searching when they find your store and more.
Related Article: How to File Taxes
Etsy vs. the Competition
One alternative to Etsy is Shopify, which charges $29/month for its basic plan. Like Etsy, Shopify has a payment processing fee. Shopify's fee is $2.9% + $0.30. Want to see a spreadsheet of how fees as a percentage of sales vary across Etsy, Shopify and other platforms based on different sales numbers and prices? Check out this chart.
Your break-even point between Etsy and another service like Shopify will depend on the dollar amount of your sales and on the number of transactions. That's because Etsy charges per transaction, while Shopify and some other sites charge a monthly fee.
One strategy might be to start out on Etsy since you won't have to pay a monthly fee, you'll only pay the 20 cents for each item you list. See how you can grow your sales before you run the numbers and consider a move to another platform.
Leaving Etsy
Let's take a closer look at one former Etsy seller. According to a 2013 profile of Alicia Shaffer, the owner of Three Bird Nest was selling 3,000 items per day on Etsy, earning $65,000 per month.
When Shaffer opened her Etsy shop in 2011 she already owned a brick-and-mortar shop selling women's clothing. She decided to design complementary headbands and sell them on Etsy. Within 18 months her Etsy shop Three Birds Nest had become so successful that she decided to sell her physical storefront.
This year, however, Three Birds Nest and Etsy parted ways. Shaffer now sells her wares on a dedicated Three Birds Nest site, citing differences with Etsy. Three Birds Nest is not the only store to leave Etsy.
One former Etsy seller wrote a piece explaining why she left Etsy, saying "In practical terms, scaling the handmade economy is an impossibility. So while Etsy maintains a hipster façade, they lost their indie cred years ago."
That quote exposes another of the contradictions inherent in the economics of Etsy. Etsy built its reputation as the home of small-batch crafts and tiny boutiques. That very ethos is seemingly incompatible with the scaling up necessary for making a lot of money on Etsy.
Perhaps unsurprisingly given the pressure to scale, some Etsy sellers have even been accused of buying cheap, manufactured goods made in China via the Chinese e-commerce behemoth Alibaba and then selling those goods as authentic, handmade items on Etsy.
The Future of Etsy
Some analysts worry that Etsy's future growth prospects aren't so hot. That 2015 third-quarter revenue report? It showed a net loss of $6.89 million (6 cents per share). Since its April 2015 IPO, Etsy is beholden to shareholders, which means it may take strides to turn share prices around.
It's not all bad news for Etsy. Wired reports that the number of active Etsy buyers increased 25% in 2015 to 22.6 million. The e-commerce site also saw a 20% increase in active sellers to 1.5 million.
Whether you're interested in selling on Etsy as a side hustle or your sole income, it's a good idea to work out a plan for how you'll make your Etsy shop stand out. Will you focus on selling a high volume of less-expensive goods or carve out a niche with high-cost, high-value items?
Like its sellers, Etsy will also need to think about how to position itself. In 2014, Etsy's gross merchandise volume was $2 billion. A lot of money, sure, but that's dwarfed by other sites. In the same year, eBay hit the $83 billion mark.
Photo credit: © iStock.com/alexrvan, © iStock.com/Vampirica, © iStock.com/ngkaki