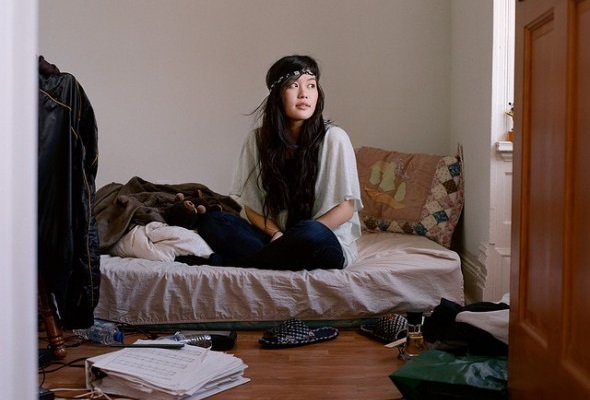 Between the dying middle class, financial crash of 2008, subsequent slow recovery, crushing student loan debt, the federal deficit and broken healthcare system, millennials have plenty to worry about as they enter into and begin ascent in the job market.
Check out our student loan calculator
As a college senior looking for a permanent job, I have to face lots of decisions and subsequent stress, while maintaining my grades, making a good impression at my internship, working a part-time job, and networking as often as possible. The spoiled, trophy-focused generation that we have become known as faces struggles different than any preceding generation.
In addition to being coddled, we have also been taught to prepare for the real-world in a very specific way. The Wall Street Journal projects that millennials, "a bold, ambitious and demanding group," are expected to comprise half of the workforce by 2020.
Current Market
Millenials, also known as Generation Y, generally include anyone born between 1980 and 2000. "This recession has hit young adults particularly hard," according to Rich Morin, senior editor at the Pew Research Center in D.C. This is the most prolonged period of economic distress since the Great Depression.
The Bureau of Labor Statistics' Labor Force Statistics show that the unemployment rate for 20-24 year olds has been hovering around 13 percent for the last two years. This is compared to the overall unemployment rate of about 7 percent. These rates do not even take into consideration the hundreds of thousands of millennials that have been forced by the weak economy to take low-level jobs.
Furthermore, a 2009 study of 25,000 Gen Y-ers conducted by the Futures Company found that pay freezes, pay reductions, and other cost-cutting measures taken by corporations have kept young people in a pattern of low earning. There is also a trend toward managers giving title-only promotions to young employees. There is a huge percentage of millennials who are over-qualified, under-earning workers.
Fear of a Foggy Future
The Wall Street Journal states that economic research proves the first few years after college play a huge role in determining the future of wage growth. Currently recent graduates are accepting jobs with lower wages and fewer opportunities for advancement. This second-tier track can be very hard to escape.
Further, recent grads are facing an added challenge less common in previous generations: student debt. Even as mortgage and consumer debt have plunged after the financial crash, student loan balances have nearly tripled from 2004 to 2012 to equal roughly $1 trillion, according to a recent study from the Federal Reserve Bank of New York. More than 40% of 25-year-olds now hold some level of student debt. The average borrower owes about $25,000.
Weak job economy, student debt, and corporate cost-cutting measures in the wake of the recession leave millenials in a tough spot to live like their baby boomer parents or the wealthy role models they see.
A Millenial Mindset
To combat the crisis, Generation Y workers have taken on new attitudes and methods. Temporarily moving home has lost much of its stigma among young workers because low entry level salaries simply can't support living on one's own.
Millennials focus on continual learning and job satisfaction. Unlike boomers who put a high priority on career, new workers want to have jobs that accommodate their personal lives as well as educate and motivate them in a way that brings satisfaction and happiness. This high value on self fulfillment may relate to the multitasking skills millennials have. Recent grads have been nurtured and also pressured by a slew of activities since childhood, creating both a high-performing and a high-maintenance job force.
This generation is juggling more professional and personal things than any preceding one. Generation Y also embraces connectivity and builds relationships online for both personal and professional reasons. This allows more opportunities and connections. Millennials are also more comfortable reaching out to powerful people, allowing a relationship that can lead to a positive workplace experience.
Generation Y has a short term, committed focus. A 2012 survey by Net Impact found that 88% of workers considered "positive culture" important or essential to their ideal job, and crave jobs that stimulate them. This can lead to job-hopping. Forbes claims the modern average worker stays at each job for only 4.4 years.
Young workers know that they can be laid off at any time as they saw this happen with the crash. Planning defensively, they job hop and consider themselves "free agents" as opposed to having corporate loyalty. This method can also speed career advancement and bring the greater fulfillment that comes with trying out a variety of roles and work environments, learning new skills along the way. What many view as flaky and selfish may actually demonstrate ambition and motivation. The drive for promotion and job switching is also not a product of being spoiled, but a desire for regular feedback that can help a person develop personally and in their career.
Gen Y workers also know how to be productive from all settings. As more companies are reducing office space, this ability to work from home or off-site is very beneficial. The flexibility the millennial upbringing allowed enables the opportunity for successful freelance or start-up careers alongside or independent of corporate work.
The economy's shift toward "gig" work has opened up a new kind of job market. Young workers are making and selling their own products, innovating new and simpler ways to handle the stresses of life, freelance anything from writing (look at me go!) to graphic design and software work. This new mindset allows more freedom, a motivated and stimulated workforce and the chance for greater fulfillment through new experiences.
Reasons to be Reassured
Whether it's trying to obtain your first job, figuring out how to pay rent and bills, or switching careers, it can be overwhelming to be part of this generation, but there is hope.
When compared to older generations, millennials are the most optimistic about the future and willing to take extra steps to build a career. Between going back to school, taking on unpaid internships, working for AmeriCorps and Teach for America, moving in at home, or launching their own business, Generation Y is determined to make this tough job market work. 88 percent of millennial job seekers say they are optimistic about finding a new job according to Time Business.
Even I am somewhat confident I can find a job with my experience, goals, and the (slowly) shrinking unemployment rate.
Photo Credit: Matthew Avignone