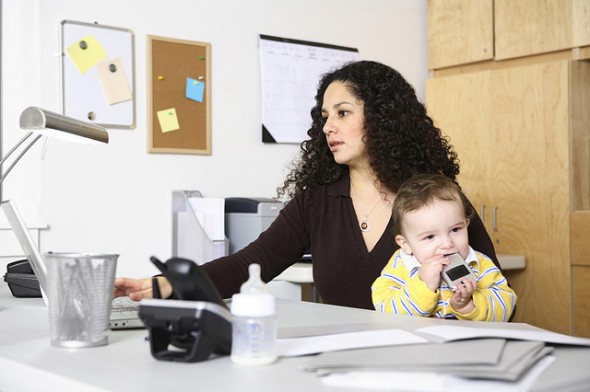 Over the past few years there has been a significant increase in the number of freelance workers in the U.S. Several factors have aided in the increase of freelance workers. The mortgage crises that resulted in a world-wide recession, and left many unemployed, helped jump start (or forced) the freelance careers of many. Also, technological advances make working from home, and starting a freelance career, much easier.
According to Forbes, it is estimated that by 2020 approximately, 50% of the full-time workforce will be freelancers. Currently, about a third of the population is freelancing full-time. There are a number of benefits to working as a freelancer, just as there are a number of drawbacks. If you are interested in a career as a freelancer, here are some positives and negatives to consider.
The Freedom of Freelancing
When it comes to freelancing, one of the main benefits is that you can make your own schedule. As a freelancer, you can plan your day around your needs. Thus, if you are a parent with young children, you can arrange it so you work while they are at pre-school during the day or napping.
Also, you do not have to worry about saving up enough time to take a vacation. Assuming you are making enough money and can space out jobs or clients, you are able to take off when you feel the need to go on a vacation.
Freelancing also provides you with the opportunities to take on work that you may not have had the chance to in a traditional working setting. If your main career is as an accountant, but you have a knack for writing, you can incorporate writing into your freelance services.
Finally, freelancing can be a way to keep up your skills while you are searching for full-time employment or are staying at home to raise kids. Therefore, even if you do not see freelancing as part of your long-term career goals, it can still be used as a stepping stone toward the career you want.
The Hard Work of Working for Yourself
There are some disadvantages to freelancing that you may need to consider. First, you have no guarantee of continued income. Freelance jobs are not guaranteed. Because of this, it is important to network and constantly be looking for new clients and projects. Being able to market yourself and your skills is important as a freelancer, and unfortunately this is not everyone's cup of tea.
While some people think of freelancers as not having a boss, in reality freelancers have many bosses. Basically every one of your clients is a boss who has deadlines, requirements and expectations.
Furthermore, unlike traditional full-time employment, there are no benefits. Thus, you will be responsible for handling your own retirement fund, health and dental insurance and other benefits. This can be a big adjustment if you are not used to thinking about these things because they were offered by your job. Organizing this information and ensuring you are properly saving for retirement and insurance or healthcare costs, can take some time to get used to.
When it comes to freelancing a great deal of people are finding it a preferable working situation to suit their needs. But if you are considering freelancing as a full-time career, it is imperative that you do your research.
Talk with other freelancers who have been doing it for some time, and research different websites that can connect you to clients. Most importantly, when deciding to make a move into freelancing, be ready to hustle.
As with any job you will have to network, compete with others, and build a solid reputation if you want repeat customers and word-of-mouth customers.
Photo Credit: stayathomejobs