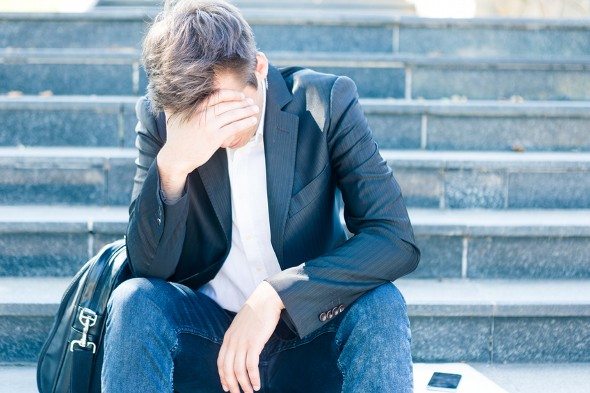 Losing your job isn't the end of the world. But getting laid off can leave you in a sticky financial situation, especially if you never got around to creating an emergency fund. When you don't have enough money to get by, relying on unemployment benefits might be your only option. If this is your first time dealing with joblessness, here's what you need to know about applying for unemployment.
Find out now: How much do I need to save for retirement?
Unemployment Insurance: The Basics
Unemployment insurance is designed to provide people going through a financial hardship with a temporary safety net. As they search for jobs, unemployment insurance gives them extra cash so that they can keep up with bills and cover other expenses. While each state has its own rules regarding unemployment benefits, they're all required to abide by laws and regulations set by the federal government.
States determine who's eligible for unemployment insurance and decide how long people can accept benefits. They also usually place a cap on the amount of benefits that an individual can receive. Typically a person receiving unemployment benefits can expect to get a portion of the salary that he or she was earning within the year before becoming unemployed.
Qualifying for Unemployment Benefits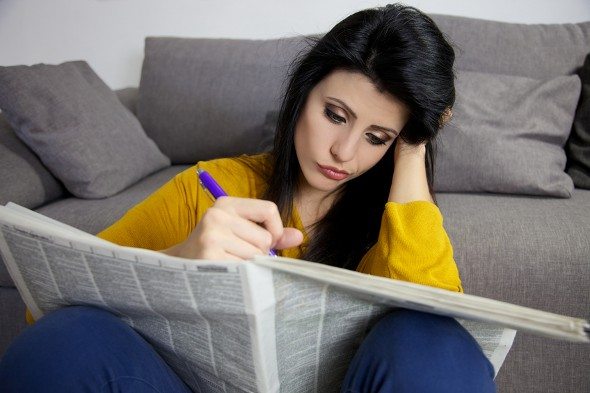 To find out whether you qualify for unemployment benefits, you'll have to visit the website for your state's unemployment insurance program. You can learn more about your state's unemployment insurance program by going to careeronestop.org. Generally, in order to qualify for unemployment insurance you must prove that your actions didn't cause you to lose your job.
In other words, if you're jobless because your company downsized, you can qualify for unemployment insurance. But if you were fired for underperforming, you probably won't be able to file a claim for unemployment benefit payments. In some states, like Connecticut, employers are required to make a case explaining why employees who were fired shouldn't get unemployment.
Whether you're eligible for unemployment benefits after quitting your job depends on why you decided to leave your place of employment. If you had a good reason to quit your job, you might be able to qualify for unemployment insurance. For example, if you resigned because of a health condition or because your boss wants you to take part in unlawful activity, you might be able to get unemployment benefits (depending on your states' rules).
Related Article: Starting a New Job? Here's Your Financial Checklist
If you want unemployment benefits, other potentially justifiable reasons for quitting a job include needing to leave to take care of a newborn baby, not having a way to get to work and leaving after dealing with a dangerous work environment or co-workers who constantly harassed you. If you simply quit because you want to switch fields or look for a new career opportunity, however, you likely won't be able to get unemployment.
Even if you had a legitimate reason for ditching your job, you can't qualify for unemployment insurance unless you're capable of getting another job or at least hunting for one in the meantime. So if you quit your job because you're waiting for a heart transplant, it wouldn't make sense to try and get unemployment if you don't think you can work at all. Just keep in mind that workers normally become ineligible for unemployment benefits 12 months after they stop working.
How to Apply for Unemployment Insurance
You can apply for unemployment benefits online or in-person. In some states, you can also apply for benefits by contacting your employment department over the phone. When filing your claim, be prepared to provide a variety of details about yourself, including your phone number, Social Security number, driver's license number and information about your previous employers.
Once you apply, your state's labor department will decide whether you're eligible for full or partial benefits or you need to submit additional information. It often takes 10 business days for people to find out whether they can receive any unemployment insurance. But sometimes it takes longer than that, especially if your state won't offer any benefits until you attend a hearing or participate in a phone interview. That's why it's a good idea to apply for unemployment as soon as possible in case there are delays.
If you've had jobs in multiple states, you might be able to choose the state that you want to get benefits from. Applying for unemployment might be worth considering even if you work part-time.
If your request for unemployment insurance is rejected, you can reapply or appeal your state employment department's decision. In order to appeal their decision, you might have to attend a hearing where a judge reviews the information you submitted when you applied for unemployment.
Unemployment Benefits and Taxes
Any unemployment insurance benefits that come from a state's employment department (or that a state provided after borrowing funds from the federal government) count as income and are subject to taxation. That means when you file your income tax return, you must include the unemployment benefits you received when calculating your gross income for the year. You can expect to receive Form 1099-G in the mail with information about the amount of unemployment compensation you received in the past year.
Workers who are self-employed make estimated tax payments four times a year. If you're unemployed, you might be responsible for making estimated tax payments as well. If you'd rather have federal income taxes withheld from your unemployment benefit checks, you can fill out Form W-4V.
If you're unemployed and you're worried about taxes, you might be able to qualify for tax breaks that lower your tax bite like the Earned Income Tax Credit (EITC).
Check out our federal income tax calculator.
Final Word
Unemployment insurance offers eligible workers financial assistance on a weekly basis. Different states have different rules regarding who can get unemployment, so if you're interested in applying for unemployment benefits, you'll have to check out your state's unemployment insurance office.
If you come across any issues, you can reach out to an employment lawyer. And if you can't find a job after using up your regular unenployment benefits, you can reach out to your state's labor department to find out if you can receive extended benefits for up to 13 more weeks.
Photo credit: ©iStock.com/MilosJokic, ©iStock.com/federicomarsicano, ©iStock.com/PeopleImages