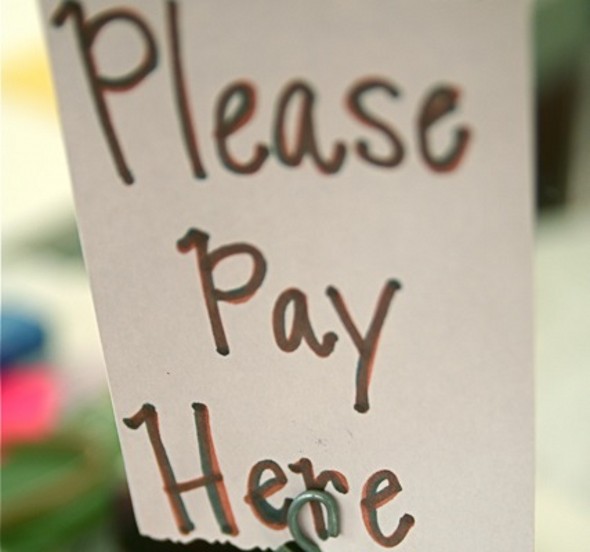 Everyone wants to be rewarded for their hard work but often times, the size of your paycheck doesn't measure up to the amount of effort you put in. If you feel like you're being shortchanged, it may be time to ask for a raise. Whether you work for a large company or you're self-employed, successfully negotiating higher pay hinges on your approach. If you're ready to kick your earning potential into high gear, here are some tips for getting paid what you're worth.
Find out now: How much do I need to save for retirement?
Consider the Timing
Choosing the right time to broach the subject of more money can be tricky. Making a move too soon could leave you empty-handed but waiting too long can leave you bitter. Before you begin the conversation, take some time to consider the current climate at your job. If you know your company's still adjusting to the post-recession economy, you may be better off postponing the discussion. On the other hand, if you know business is booming it puts you in a better position to bargain.
Related Article: Know Your Worth: Tips to Negotiate Your Salary
You should also take a look at your own track record to see how you measure up in the company's eyes. If you've only been working there a few months you probably haven't had enough time to really demonstrate what you can do. Having a few years of service under your belt works in your favor since it helps you build a history of achievements that can help make your case.
When you're self-employed or freelancing, knowing what to charge for your services is a little more difficult especially if you've only been working for yourself a relatively short amount of time. Your pricing should reflect your skills, experience and the overall quality of your work but you shouldn't sell yourself short. When you're on the hunt for new clients, aim to market yourself towards companies that you know can meet your target price.
Perfect Your Pitch
Your idea of what you think you're worth may be far different from what your employer thinks so it's up to you to persuade them. When you're planning to make a play for more cash how you go about it can make a huge difference in whether or not you're successful. Knowing what you should and shouldn't say can slant the odds in your favor.
Related Article: How to Make the Most of a Raise
When you're prepping your argument, consider how valuable your work really is. Would your employer have a hard time replacing you if you decided to change jobs? Do you have any specialized skills that your coworkers don't? Ultimately, you want to demonstrate why you're deserving of more money in terms of what you actually contribute to the company.
One thing you'll want to avoid is comparing your salary to what your coworkers are making. It can be frustrating to see someone getting paid more for doing an inferior job but resist the urge to point this out to your employer. It only makes you look petty and your company may take it as a slight. Instead, stay focused on what you bring to the table and if you have to compare salaries, stick to what you know is the general norm for your field.
Don't Get Discouraged
If your boss turns down your request or you're having trouble getting a client to agree to your rates, don't let it deter you from your goal. It may mean that time just isn't right, not that you don't deserve a higher pay scale. One thing that may be helpful would be to ask your employer why a raise isn't in the cards. If they can give you a specific reason, such as a key skill you're lacking, it can point you in the direction of what you need to work on.
When you're trying to break into the freelancing or establish yourself as an entrepreneur, the word "no" is something you'll hear more often than you'd like. The key is to continue building your body of work and increasing your visibility in your particular niche. As long as you're putting your best foot forward, the quality of your work should speak for itself. Landing the right client may take time but refusing to undervalue yourself will pay off in the long run.
Related Article: Managing Your Finances While Freelancing
Photo Credit: stevendepolo