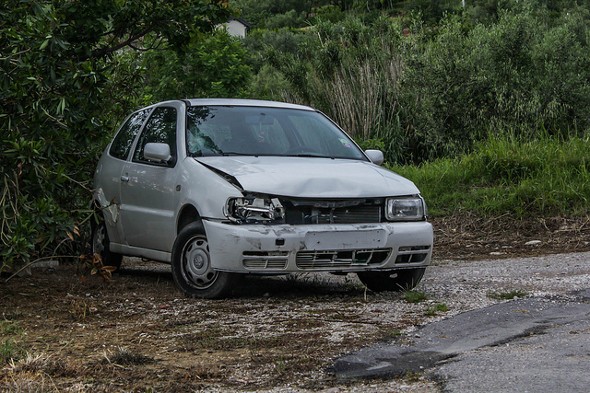 Car insurance is something that every driver needs to have, and when it comes to choosing a policy it pays to be diligent. On the surface, auto coverage tends to look the same, but there's no such thing as a one-size-fits-all option. Taking the time to carefully research the range of policies available ensures that you don't end up over- or underinsured. When you're shopping around for car insurance, here are six mistakes you don't want to make.
Thinking the Minimum Is Enough
Every state requires drivers to have a minimum amount of certain types of car insurance. For some, that means bodily injury and physical damage liability only; for others, you may also need to have property protection, no fault personal injury protection and underinsured or uninsured motorist coverage. The dollar amount you're required to have for each type of coverage varies by state, as well.
While going with just the minimum can be a money saver since it usually translates to a lower premium, it could end up being expensive if you're involved in an accident. If you hit someone's car and the damages exceed the amount you're covered for, there's the possibility that the other driver might sue you to try to recoup the difference.
Forgoing Optional Coverage
If you live in a state that only requires you to have bodily injury and physical damage liability, you may be tempted to skip out on optional insurance to save some money. Even though it's technically illegal to be on the road without the minimum coverage, that doesn't stop many uninsured drivers from doing so.
If you have a run-in with a driver who's underinsured or has no insurance at all, then you'll likely be out of luck if you need to file a claim. You could go the lawsuit route, but in the end, the cost could come directly out of your own pocket. Opting for uninsured and underinsured motorist coverage may bump up your premiums a little, but it's worth it to have the extra peace of mind.
Glossing over Your Driving History
Your driving history, along with your credit report, directly influence whether or not you can get approved for car insurance and what kind of premiums you'll pay. If you're trying to keep the cost down, fudging about the number of speeding tickets you've gotten or omitting that fender bender you had last year won't do you any favors. The insurance company will check your driving history, and if what you told them doesn't match up, the odds are good that you'll end up paying much more than what you were originally quoted.
Not Asking for a Discount
One of the ways car insurance companies try to attract new customers is by offering discounts that are designed to make your policy less expensive. Multiple driver discounts, safe driving discounts and discounts for bundling your coverage with home or renter's insurance are some of the most common markdowns. Whether you're buying car insurance for the first time or switching companies, it's to your advantage to ask up front about what kinds of discounts are available.
Choosing the Wrong Deductible
Aside from deciding on the type and amount of coverage you need, you also have to choose your deductible. If you file a claim, this is the amount you'll have to pay before your insurance company kicks in the rest. Depending on the policy, your deductible can be as low as $250 or as high as $2,500.
Going with a lower deductible means you won't have to shell out as much if you're involved in an accident, but there's a trade-off since your premium rate will be higher. Choosing a higher deductible can lower your premiums, though you'll have to come up with a lot more cash if something happens to your vehicle.
Not Reading Before You Sign
Signing something without reading it first can be a recipe for disaster. Car insurance policies can be complex documents, and you want to be as clear as possible about what it says before you agree to buy. Finding out that you're not covered for a specific event after you've filed a claim can be a nasty and potentially expensive surprise.
Photo credit: flickr