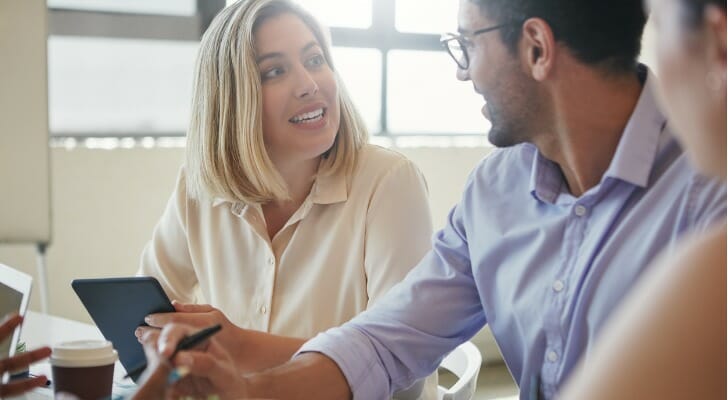 Personal and professional development are central to your success as a financial advisor. The ability to grow and adapt can help you to better serve your clients and strengthen your business. Reading books about business, finance and self-improvement can aid in developing the skills necessary to reach your goals. If you're looking for something new to add to your personal library, here are the best books for financial advisors to read now.
1. "Principles: Life and Work"
"Principles: Life and Work" isn't your typical business book, but it contains a wealth of useful insight for advisors who want to approach their careers and lives in a way that's both meaningful and methodical. Author Ray Dalio, who happens to be a successful investor and entrepreneur, shares the principles that helped him to get to where he is today.
It's one of the best books for financial advisors who want to fine-tune their problem-solving and decision-making skills. Dalio's advice serves as a guidebook for entrepreneurs who want to do meaningful work while gleaning as much knowledge as possible from their surroundings.
2. "A Matter of Time: Principles, Myths & Methods for the Hourly Financial Advisor"
Deciding how to assess fees is central to the way you operate your advisory business. While the hourly fee model is arguably a less popular option, "A Matter of Time" presents a strong argument in its favor.
Authors Mark Berg and Matthew Jackson establish a framework for building and scaling an hourly advisor business successfully. If you've ever considered an hourly model and you're wondering how to set your rates, market yourself to attract the right clientele and scale your business, this book could be a must-read.
3. "Communication Essentials for Financial Planners: Strategies and Techniques"
Good communication is key in professional relationships, particularly for advisors where so much of your business relies on talking with clients. Your job is ultimately to help your clients make the best decisions possible with their money but that can be an uphill climb if you're unable to communicate effectively.
John Grable and Joseph Goetz share their best advice on how to build client relationships that are based on mutual trust and honesty. The book also offers tips on understanding body language and how to decipher what a client isn't saying, along with an insight into how to tailor your communication style to fit the needs of each individual you work with.
4. "Ask: How to Relate to Anyone"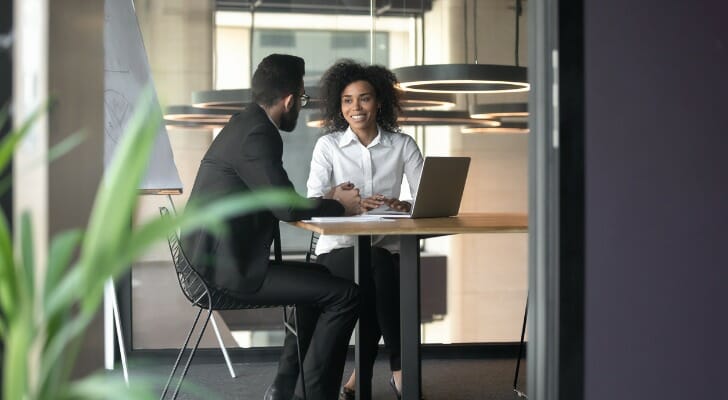 As an advisor, your role hinges on two things primarily: Offering advice to clients and getting them to apply it. Relationship-building is an important skill in both respects as once again, your goal is to gain clients' trust.
"Ask", by Dan Solin, dives into what it takes to build and maintain strong relationships by asking clients the right questions in the right way. This book serves as a great reminder for advisors to keep the focus on their client's needs in order to make lasting connections.
5. "The Gen-Savvy Financial Advisor"
Boomers are set to transfer trillions of dollars in wealth to their children and grandchildren in the coming decades. Savvy financial advisors understand the value of being able to meet the needs of those who are giving away their wealth and those who are set to receive it.
Author Cam Marston explores the generational differences in how different age groups approach money management. If you're interested in expanding your client base or simply getting ahead of the curve as the great wealth transfer approaches, this book can act as a helpful guide.
6. "Fanatical Prospecting: The Ultimate Guide to Opening Sales Conversations…"
A steady stream of clients is the lifeblood of any advisory business. If you struggle with lead generation, "Fanatical Prospecting" offers an eye-opening view into how to prospect the right way to keep your professional pipeline full.
Written by Jeb Blount, the book is aimed at entrepreneurs and salespeople but there's a lot of value here for advisors. If you're not exploring the possibilities associated with email or text marketing, for example, you can find tips on how to get started here.
7. "Blend Out: From Ordinary to Irresistible"
"Blend Out" also tackles the topic of prospecting but from a different perspective. Instead of hunting down leads, this book is a blueprint for how to attract them.
Author Robert Sofia is a marketing guru, and in the book, he shares his best advice on how to present your business's unique value proposition and get noticed. The goal is to connect to prospective clients in a way that's meaningful but also unique.
This book could be a great read if you've fallen into a rut with your marketing strategy and you're ready to inject some creativity into your efforts. It can also act as a confidence booster for advisors who may be doubting what they bring to the table.
8. "The 10X Financial Advisor: Your Blueprint for Massive and Sustainable Growth"
Scaling an advisory business is no easy task and it's something many advisors find challenging. If you're hoping to break into the seven-figure revenue range, "The 10X Financial Advisor" is designed to help you reach that goal.
The book offers a clear process for growing and scaling in order to overcome the obstacles that may be holding you back. Author Scott Winters walks you through the steps to achieve lasting success on your own terms and ultimately become a better financial advisor.
The Bottom Line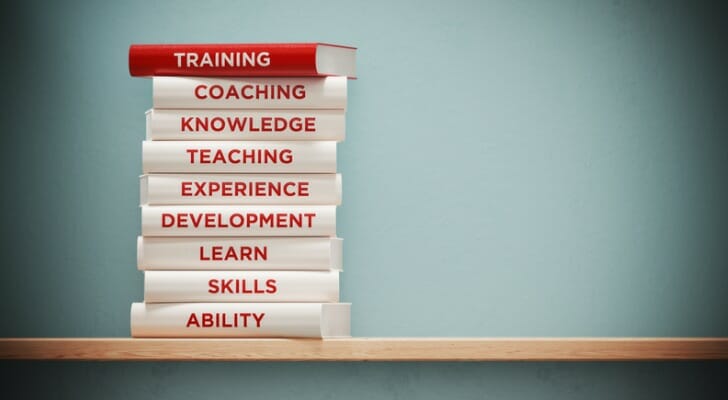 These books are some of the best for financial advisors, though by no means is it an exhaustive list. When considering which books to read, consider your goals and any gaps you may be seeking to fill in the way you approach your advisory business. That can help you to pinpoint the books that are likely to be most useful to you in the long run.
More Tips for FA Lead Generation
Check the trends. The COVID-19 pandemic prompted more people to seek out advisory services online. If you haven't capitalized on that trend yet, now is a great time to dive in. While it can take some time to build a brand for your firm online, some lead generation services can help you scale quickly when new trends emerge.
Expand your search footprint. It's natural to start your search for prospects in the area that's closest to you. But 60% of prospects who completed a survey with SmartAsset indicated that they were willing to work with an advisor remotely. If you're only looking for new clients in your own backyard, you could be costing yourself valuable leads. Consider broadening your search and working with investors who are more comfortable working with an advisor online.
Get ahead of the game. Taking a generational approach could help your advisory business continue to flourish for years to come While investors who are closer to retirement often have more assets, investors from Generations X and Y are rapidly catching up thanks to the Great Wealth Transfer. Expanding your client base and working with the next wave of investors could help make your business more sustainable for the long term.
Photo credit: ©iStock.com/gradyreese, ©iStock.com/fizkes, ©iStock.com/MicroStockHub