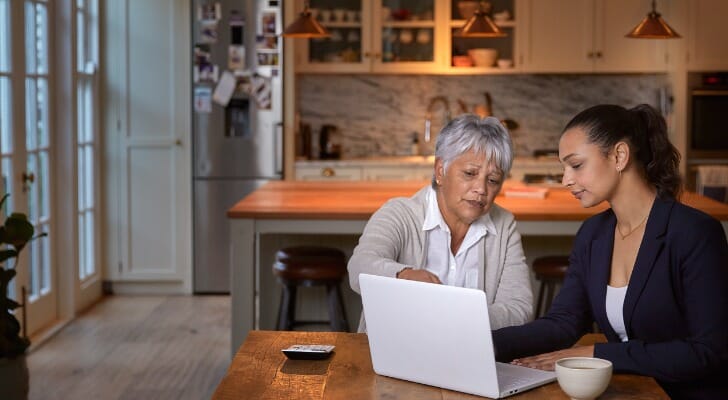 Staying attuned to client needs and delivering solutions to help them reach their goals is one of the hallmarks of a good financial advisor. These are skills you may have acquired during your initial financial advisor training and now want to fine tune so you can better serve your client base. Or you may be in the early stages of your career and looking for some guidance on how to be the advisor your clients need. These tips can help you find success on your journey to becoming a better financial advisor.
Define Your Niche
As a financial advisor, your choice of niche is important. Your niche represents the market you want to target and indirectly, the problems you're trying to solve for your clients. And the sooner in your career that you choose a niche, the better.
"By finding a niche, you'll understand all of the most common pain points your clients are facing and become the expert in those areas," says Justin Green, a certified financial planner and founder of Boston-based Assist FP.
So why does a niche make a difference?
"You serve a specific audience with specific problems that you're an expert at solving," says Green.
Green's tips for selecting a niche include:
Figuring out which type of client you enjoy working with most
Listening to the problems they're presenting to you
Asking for feedback on what they need help with
Narrowing down your niche can improve the way you approach your clients' needs and increase efficiency. It may be easier to find new prospects and effectively target your marketing. And you're more familiar with the most common issues or problems your clients are likely to encounter.
Know Your Customer
Beyond choosing a specific niche, part of enhancing your financial advisor training means knowing what your clients need on an individual level. Fortunately, there's an easy way to figure it out.
"When it comes to identifying client needs, there really is only one thing you need to do—listen," says Josh Simpson, vice president of operations and investment adviser with Lake Advisory Group in Lady Lake, Fla.
Listening is critical to building connections with existing clients and finding the right solutions to guide their financial futures.
"Don't just hear what they're saying to you," says Simpson. "Move past the words and really listen to what they're trying to tell you."
For example, if a client tells you they're concerned about their parents getting older and needing more, they may be saying that they want to know if it's realistic for them to be able to help with financial support. Or if a client expresses concerns about the rising cost of college, they may be seeking reassurance that they'll be able to help their child with some of their schooling costs when the time comes.
The goal is to listen effectively so that you can be of service to your clients.
Don't Make Assumptions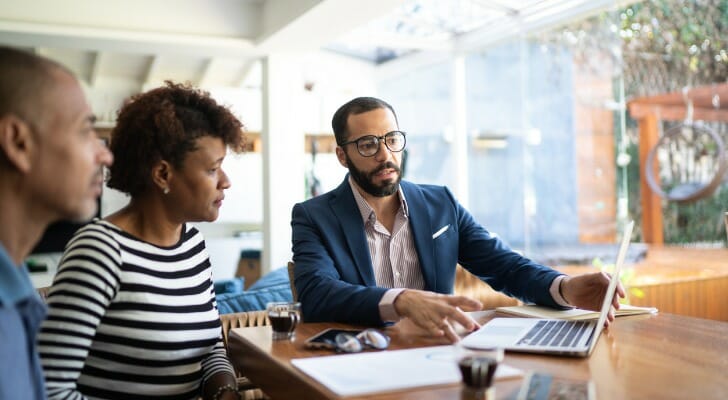 Assuming things about your clients, whether it involves their financial status or situation or what they need from you, can be a serious mistake. When you make assumptions, you may end up offering solutions that don't actually fit what your client needs. Or worse, you might inadvertently drive current or prospective clients away.
For example, say that your niche is focused on financial planning for couples. If an LBTQ+ couple comes to you for help you might assume they're married but that could be a misstep, says Christopher Stroup, a financial advisor at Abacus Wealth Partners in Santa Monica, Calif.
"Marriage has been legal for same-sex couples for a few years now," says Stroup. "Even so, many LGBTQ+ clients may ultimately decide not to marry for one reason or another."
As their advisor, Stroup says your job is to help them plan the financial future they desire, whether that involves marriage or not. The same is true for non-LBTQ+ couples.
If your financial advisor training didn't touch on issues of inclusivity, it may benefit you to consider what you can do to foster and promote it in your business. For example, that may be something as simple as asking clients for their preferred pronouns or using gender-neutral messaging in your advertising.
At the end of the day your clients, whoever they might be, should feel comfortable approaching you. And they should be confident that you have the skills and expertise to help them reach their goals.
Focus on Relationship Building
Financial advisor-client relationships are transactional to a degree; you're offering your services in exchange for a fee. But if you want to become a better financial advisor, it's important to view them as more than that.
"Building a relationship with your current clients doesn't necessarily need to be a long and arduous task," says Simpson. "Staying in contact with them on a regular basis is the easiest way."
That can mean something as simple as a monthly or quarterly phone call to chat. This is an opportunity to ask what's going on in their life and whether they have any challenges or concerns you might be able to help with.
They may have lost their job since the last time you spoke, for example, and may need help figuring out whether they should roll over their 401(k) or withdraw money from it early. Or maybe they need help connecting with an accountant or estate planning attorney and you have someone you can refer them to.
Regular check-ins can go a long way toward showing clients you care, says Simpson. "The more useful you are to them, the more inclined they'll be to work with you."
Relationship-building can yield another significant benefit in the form of referrals. Asking for referrals outright might make you (or your clients) feel uncomfortable. But if you're investing time in nurturing relationships with your clients, you may find that a steady stream of referrals comes your way organically.
The Bottom Line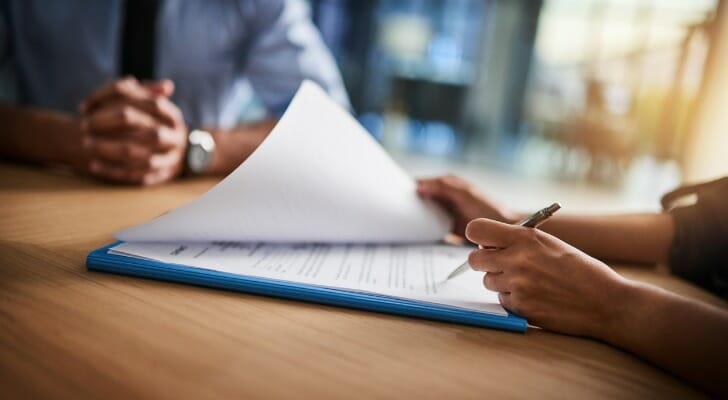 Financial advisor training and development is not something that necessarily ends when you graduate college, complete an internship or obtain a securities license. It's an ongoing process of continual learning and refinement of your approach in order to meet your clients where they are and help them get where they need to be. These tips can help you build a framework for success as you start or scale your advisory business.
Tips for Sourcing New Clients
Leave no stone unturned. If you're not capitalizing on the uptick in searches for financial advisors online, you may be missing out on opportunities to connect with prospects. A simple way to remedy that and potentially boost your client base is to use a lead generation service, which can help you to scale at a faster pace.
Look beyond local. Your immediate area may be the first place you look for new prospects but consider the possibilities afforded by offering services remotely. Broadening your search to include investors who prefer virtual advisory services to in-person meetings could help you to make valuable new connections.
Think ahead. The Great Wealth Transfer is right around the corner but as an advisor, you can get ahead of it by expanding your client base. That means looking to younger investors who may be at the beginning of their peak earning years or those who will soon inherit generational wealth.
Photo credit: ©iStock.com/Anna Frank, ©iStock.com/FG Trade, ©iStock.com/PeopleImages