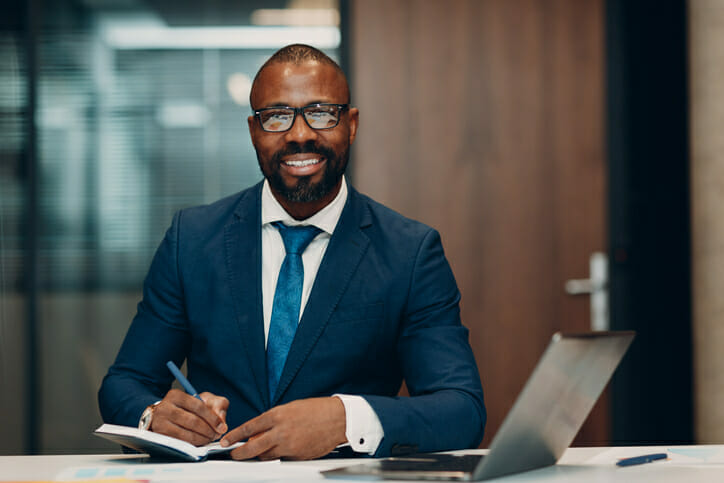 In a tech-driven age, digital marketing is integral to growing and scaling your advisory business. Social media is an important component, but digital marketing strategies encompass much more than that. If you're not exploring its possibilities yet, you could be missing out on valuable opportunities to expand your client base. Being knowledgeable about the different forms of digital marketing for financial advisors can help you decide which ones to implement.
Ready to tackle your marketing plan and start scaling your business? Here's how to get started.
Digital Marketing vs. Traditional Marketing for Financial Advisors
Digital marketing is a relatively new development. But it's quickly proven its worth as an effective way for advisors to connect with prospective clients. By establishing an online presence, either through a website, social media or other digital marketing channels, it's possible to drive client traffic to your business.
That's a significant difference compared to more traditional marketing methods, such as cold calling or networking in person. Cold calling, for instance, can be a time-consuming process as you need to contact prospects individually. The COVID-19 pandemic, meanwhile, saw a marked shift away from in-person networking toward virtual networking instead.
Digital marketing has made it easier for advisors to make themselves visible to a much broader audience, with a smaller investment of time. It's possible to experiment with different digital marketing strategies to quantify what's working or what's not and adjust your strategy in real-time.
Benefits of Digital Marketing for Financial Advisors
Taking your marketing efforts into the digital realm can offer some distinct advantages. As mentioned, it can be less time-consuming than traditional marketing. But there are other benefits as well.
For example, digital marketing can help you to:
Gather information about prospective clients to glean insight into what it is they need and want in an advisor.
Interact with prospects and current clients in an environment that they're comfortable with.
Increase brand awareness, while also increasing conversions and building loyalty.
Showcase what it is that makes you and your business unique.
Digital marketing also affords an opportunity to create a lasting impression and foster trust, without prospects feeling pressured to commit. By experimenting with different digital marketing strategies, you can pinpoint what's likely to get the strongest response.
Digital Marketing Strategies for Financial Advisors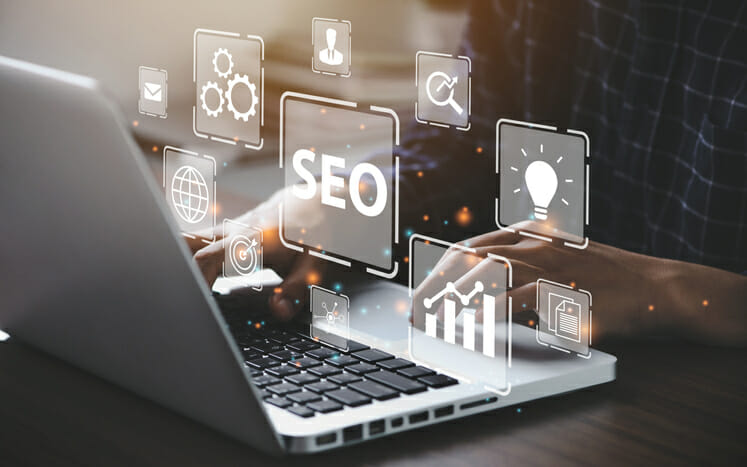 There's no single approach to digital marketing for financial advisors, which is a good thing as it means you can tailor your strategies to fit your firm's business model, needs and goals. A good place to begin with digital marketing is to understand some of the most commonly used channels for promotion.
Here are some of the tools you might implement in shaping your digital marketing plan.
Search Engine Optimization (SEO)
Search engine optimization simply means creating content that is designed to make your business more visible in search engines. SEO is vital to your digital marketing efforts if you've established a website for your business.
Creating content that is optimized for search engines and is designed to target the queries your prospective clients are looking for can help them to find you in the vast online landscape.
Blogging or Content Marketing
A website is a static site that includes information about your advisory business. You may choose to enhance your site by adding informational content in a blog format or as a resource library.
For example, you might write posts that answer specific questions your ideal clients are searching for online. SEO is central to a blogging or content marketing strategy, as the content you create should be designed to rank in search.
Email marketing
Email is a powerful digital marketing tool since you can use it to reach large numbers of people with a single message. Building an email list allows you to collect contact information from current and prospective clients. You can then market your business by sending our regular newsletters or updates and encouraging recipients to get in touch if they have questions or need help.
Social media
Social media can be another effective way to boost your visibility, but it's important to select the right channels to focus your attention on. For example, if you're interested in offering advisory services to people between the ages of 25 and 40, you might concentrate your marketing on Instagram or Twitter.
If your target audience is older, then Facebook may be a more appropriate option for marketing. Studying demographic trends for different social media channels can help you to identify which ones are likely to yield the best ROI from digital marketing.
Video Marketing
Video is increasingly overtaking written content in the online space, at least from a marketing perspective. According to a HubSpot study, two-thirds of consumers say they've viewed a video to learn more about a brand's products or services.
If you're not tapping into the possibilities of video as a digital marketing tool yet, it might be worth considering how you could use it to make an impact. Starting a YouTube channel or using TikTok, for example, could be worthwhile if it allows you to connect with the type of clients you're hoping to work with.
Applying Digital Marketing Strategies In Your Advisory Business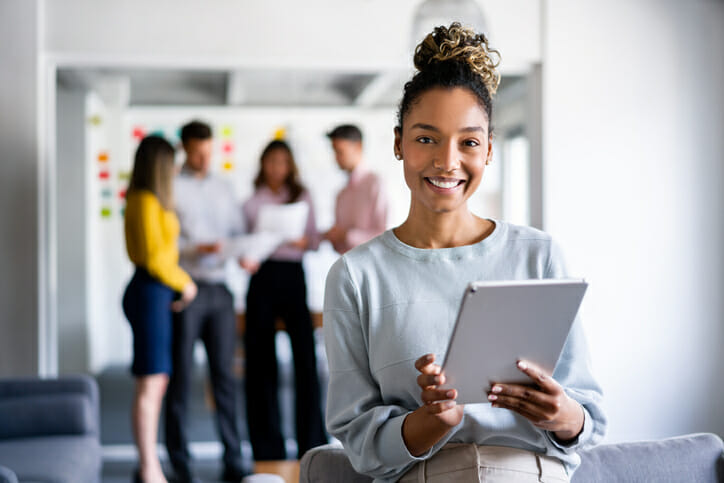 Before diving in with a digital marketing plan, it's important to first identify your goals and objectives. For example, are you interested in using digital marketing to:
Refine your brand and increase your visibility in the advisory space.
Expand your client base (or narrow it if you're moving in a more niche direction with your business).
Boost conversions or increase engagement.
Understanding that is important before moving on to the next step, which is analyzing which digital marketing strategies to pursue. The answer can depend on how well you understand your client base. And it can depend on the needs of the clients you'd like to attract.
For example, how old is your typical client? What is their net worth? Where are they income-wise and what are their goals or needs? Perhaps most importantly, where do they spend their time online?
Digging into those types of questions can give you clarity on where you should be focusing your digital marketing efforts, at least initially. It's important to remember that nailing down the perfect approach can take time. You might want to try just one or two strategies for a set time period. Then, review the results to see if it's worth continuing or whether you should shift your attention elsewhere.
The Bottom Line
Digital marketing can have a big impact on your advisory business. Though, it's important to have a solid plan in place that fits where you are now. For example, if you're a newly established advisor you may have limited time or financial resources to invest in building out a website or producing video content. In that case, you may get more benefits by leveraging your marketing spend on a service that can connect you with prospects directly, freeing you up to focus on growing your business.
Tips for Attracting More Clients With Marketing
Use your time wisely. Marketing to attract new clients shouldn't interfere with your ability to take care of the clients you already have. If you want to make the best use of your time on both fronts, consider using a lead generation service like SmartAdvisor to help you find clients and scale quickly.
Embrace the possibilities of digital marketing. In an increasingly digital age, there's no room to shy away from new technologies or digital marketing challenges. By broadening your scope to include new digital innovations, you may be able to similarly broaden your client base.
Photo credit: ©iStock.com/primipil, ©iStock.com/Khanchit Khirisutchalual, ©iStock.com/andresr