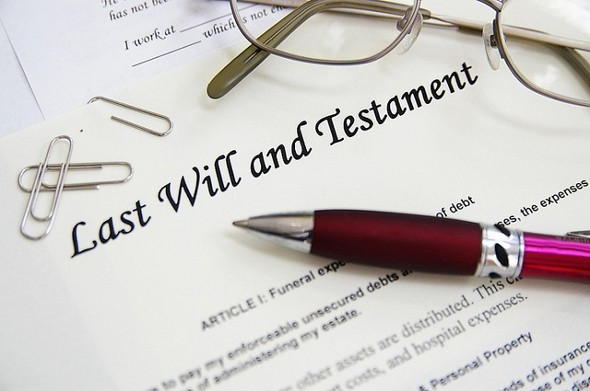 The title of this article is actually a serious question that is too often ignored. For many, the idea of estate planning means having millions of dollars in assets that will need to be distributed. The reality, though, is that estate planning is for anyone and everyone, as each of us, regardless of how much we have, is inevitably going to die. What happens to your assets–which includes more than just your money–is what estate planning is.
So the real question shouldn't be who needs estate planning, but rather, what kind of estate planning do you need? The first kind is for those with large amounts of financial assets that would be subject to estate and inheritance taxes. This type of estate planning is best discussed with a CPA and attorney so that you can make arrangements that will minimize the government's share of your estate. The second kind of estate planning is for everyone else: the more than 90% of Americans whose assets are not large enough to require tax planning.
What Is in My Estate?
In order to plan your estate, you first need to understand that everything you own is part of it. That means assets that are in your name alone or are in joint accounts with others, such as bank accounts, real estate, stocks and bonds, businesses, life insurance and retirement account funds. Your estate also includes personal items that may or may not have intrinsic value, but have great sentimental significance.
Do-it-yourself estate planning begins with answering some fundamental questions in order to develop a plan. The first question is What do I have? This is best answered by making a list of all your financial assets and otherwise and assigning a value to each. Without knowing what you have and what it's worth, you can't decide what or how much you want to leave to different people. Other questions you should ask yourself are Who do I want to leave assets to? and Do I want to distribute them evenly?
Not everything in your estate is a material item; some are living beings, namely your children and, to a lesser extent, pets. The fact is, parents die everyday, potentially leaving children alone in the world. Until your children are all at least 18 years old, if something should happen to you, they will need to be cared for and have their interests protected. Therefore, the worst possible estate plan for your children is to not have one. Having an honest discussion with family and friends about who might be potential guardians is an essential part of estate planning.
A Matter of Will
Dying intestate means not having a valid will in place; this can exacerbate grieving immensely. There are few, if any, good reasons for not having a will. Thanks to the Internet, creating a valid will is not only easy, but inexpensive, as well. A simple will includes:
The names of people and organizations you want to leave your assets to.
The name of whom you wish to act as guardian of your children.
The name of someone to be in charge of your estate: the executor.
The Last Word
A good estate plan will not only protect your children and assets after you pass away, but it will also serve as the last word on your treatment and care should you become incapacitated and unable speak for yourself.
Not all estate planning professionals consider a living will or advanced directives to be part of the estate planning process, however, even though the effect of being unable to make decisions due to incapacity is not appreciably different than that of being deceased. That said, it is imperative you address these circumstances in your will.
Photo credit: flickr