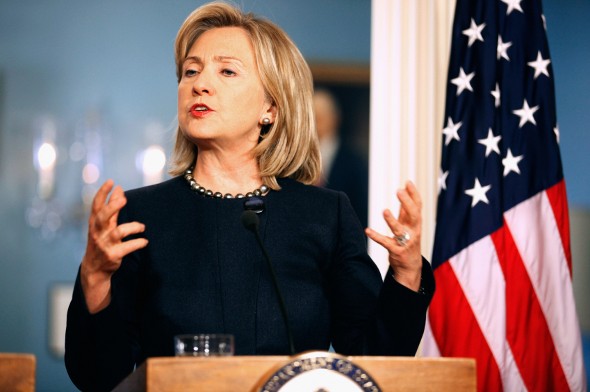 A number of issues stand out as hot topics in the 2016 presidential race, including immigration reform, healthcare and taxes. Even members of the same political party have varying opinions on how to address these concerns. So how would the candidates revise the nation's tax code? To answer that question, we compared the tax proposals outlined by the three highest-polling Republican and Democratic candidates.
Check out our federal income tax calculator.
Donald Trump
Trump remains the leading Republican presidential contender. National averages from Real Clear Politics show that among primary voters, 23.4% would choose him as the Republican presidential nominee. The real estate mogul recently unveiled his tax plan, which simplifies the federal tax code but doesn't only benefit the rich, as some commentators predicted it would.
That's right – Trump wants to cut taxes for middle-class and lower-income families, too. Under his plan, Trump would do away with some loopholes and deductions so that singles making less than $25,000 a year and married couples earning less than $50,000 wouldn't pay any income taxes. At the other end of the income spectrum, the estate tax would disappear and the wealthiest Americans would be taxed at a rate of 25% (down from 39.6%).
Ben Carson
The latest numbers say that the former neurosurgeon is right behind Trump, with 17% support from Republican voters. When it comes to taxes, Dr. Ben Carson proposes instating a flat tax rate of between 10 and 15%. Everyone would pay the government the same percentage of their income under his policy, which is centered around the Biblical concept of tithing.
Related Article: Understanding Taxes
Carly Fiorina
Carly Fiorina's performance during the last Republican debate pushed her up the polls. She now ranks third, behind Trump and Carson. The former Hewlett-Packard CEO hasn't rolled out an official tax policy yet. But recent interviews reveal that she's in favor of cutting taxes, eliminating loopholes and reducing government spending.
Hillary Clinton
On the Democratic side, Hillary Clinton is still the front-runner in national polls. Currently, she has 40.8% of the party's support. Her tax proposal places the biggest burden on the shoulders of investors in the top 0.5%.
Individuals who earn more than $413,200 (and married couples making more than $464,850) could see their capital gains tax rates rise, depending on how long they keep their investments before selling. Taxpayers who hold onto their securities for less than two years would be taxed at a rate of 36%. After six years, though, those folks would be taxed at a 20% rate.
Try out our free capital gains tax calculator.
Bernie Sanders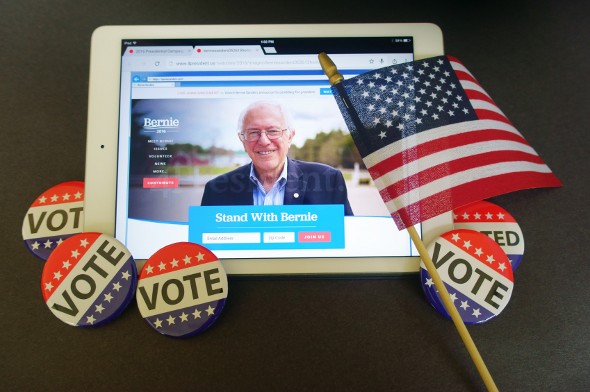 Presidential hopeful Bernie Sanders ranks at No. 2 in the polls for the Democratic nomination. Like Clinton, Senator Sanders wants to raise taxes for the wealthy. If elected, he says he would bring the estate tax exemption down from $5.4 million to $3.5 million and increase the estate tax rate from 40% to 45% for properties worth between $3.5 and $10 million. For estates between $10 million and $50 million the rate would be 50% and for properties worth more than $50 million the rate would increase to 55%. An extra 10% surcharge would be added to the estate tax on billionaires, for a top rate of 65%. The Vermont senator has said he would also get rid of tax loopholes that help the rich shelter money from estate taxes.
Related Article: What Is a Tax Shelter?
Joe Biden
Vice President Joe Biden has not yet declared that he is officially running for president. Nevertheless, polls show the Vice President has 20% of support from Democratic voters nationwide. If he were to jump into the race, Biden would likely continue to favor higher taxes for the rich so that the middle class pays less.
The Takeaway
As the race to claim the White House heats up, we'll see which candidates and tax proposals prevail. And it's still early, so we could see other candidates – like Jeb Bush (whose plan offers tax breaks to the 1%) or Senator Marco Rubio (who wants to throw out the estate tax and reduce corporate and capital gains taxes) – rise in the polls.
Photo credit: ©iStock.com/EdStock, ©iStock.com/EdStock, ©iStock.com/NoDerog