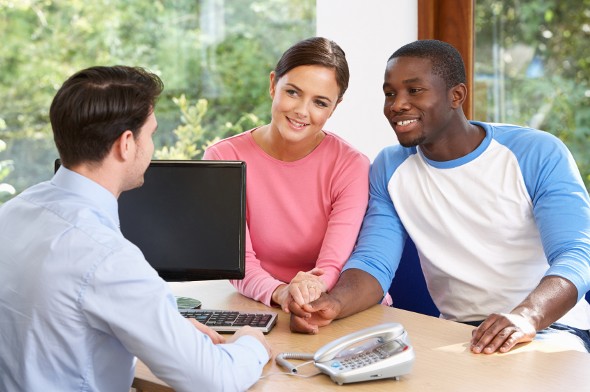 The tax filing deadline will be here before you know it. If you haven't started working on your return yet, you can't afford to put it off much longer. Making sense of the federal tax code can be a challenge. For many Americans, it's easier to pay a professional to crunch the numbers. If you've never hired a tax advisor before, finding someone you trust may require a little homework on your part. Here are a few tips.
Check out our federal income tax calculator.
1. Review Their Qualifications
Wondering how to find a good tax accountant? Before you hand over your money to a tax advisor you should take a close look at the tax accountant's qualifications. New IRS regulations require anyone who's paid to prepare tax returns to have a Preparer Tax Identification Number or PTIN. You should steer clear of any tax preparer who doesn't have this credential or refuses to disclose it to you.
It's also a good idea to familiarize yourself with the different types of tax preparers and find out what type of education or certification they have. For example, registered tax return preparers are required to take an IRS exam and complete 15 hours of continuing education every year. A registered tax return preparer can represent you if you get audited but not in other situations.
Related Article: 6 Common IRS Audit Triggers
An enrolled agent, on the other hand, can represent you in any tax matter. Enrolled agents must also pass an IRS exam and they have to complete at least 72 hours of continuing education every three years. If you decide to go with a CPA or tax attorney, they'll be subject to different certification standards based on your state's law.
Finally, you may want to look into whether or not the tax preparer belongs to any professional organizations. Members may be held to higher ethical and educational standards and being affiliated with this type of group can speak volumes about a tax pro's reputation.
2. Look Into Their History
Just because someone is professionally qualified to prepare your tax return doesn't automatically make them the best person for the job. If they've got a questionable history, that's something you want to know about up front.
The IRS recommends checking with the Better Business Bureau to see if any complaints have been lodged against a particular tax professional. You should also find out whether they've been subject to any disciplinary actions and whether their license is up to date. Your state accountancy board and state bar association can provide this information for accountants and attorneys. If you're planning on hiring an enrolled agent, you'll need to check with the IRS.
Word-of-mouth can make or break a business. It's helpful to know what other people are saying about the person you're considering. Talking to friends, family members or coworkers who have used a particular tax preparer's services can give you a better idea of how trustworthy they are. Web sites like Angie's List can also give you access to reviews and recommendations and help you find a good tax accountant.
3. Ask About the Fees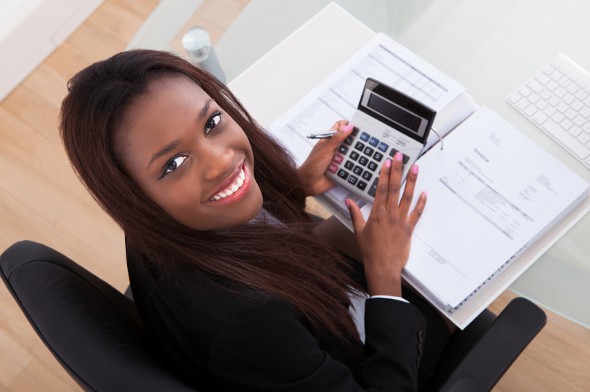 If you've found someone you feel comfortable sharing the details of your finances with you'll want to find out how much they charge before you commit. A simple return may cost about $150 to prepare. But if your tax situation is more complex, you could end up spending several hundred dollars. Knowing how much you'll have to pay up front can help you avoid sticker shock later on.
The IRS urges taxpayers to steer clear of tax preparers who calculate their fees as a percentage of what they expect your refund to be. When it's in the tax preparer's best interests to fatten up your refund they may be tempted to cut corners or fudge the facts to get the most money possible. This could leave you vulnerable to an audit or penalties.
4. Check Their Availability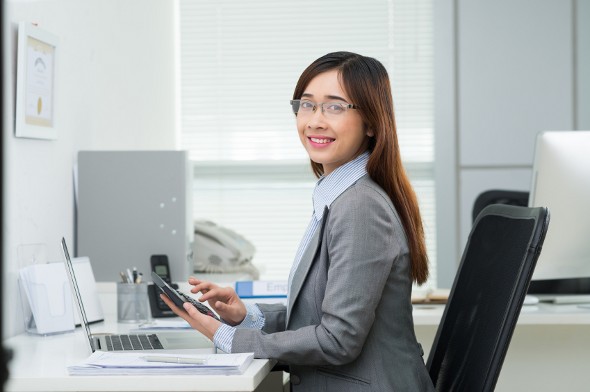 Once tax season gets underway you'll start to see tax prep providers pop up everywhere. While some of them may be affiliated with established companies that provide year-round services, others close up shop as soon as tax season ends. That can be a problem if you need to amend your return later on or you have tax questions.
Hiring a tax professional who's available on a regular basis may cost you a little more but it can be well worth it when it comes to your peace of mind. If you want to estimate your tax bill before meeting with an accountant, you can do so using our tax calculator.
Bottom Line
Getting your taxes done can be a hassle but having the right tax expert on your side makes the process a lot easier. With careful research and planning, you can find the best tax preparer for you.
Photo Credit: © iStock/omgimages, © iStock/AndreyPopov, © iStock/DragonImages