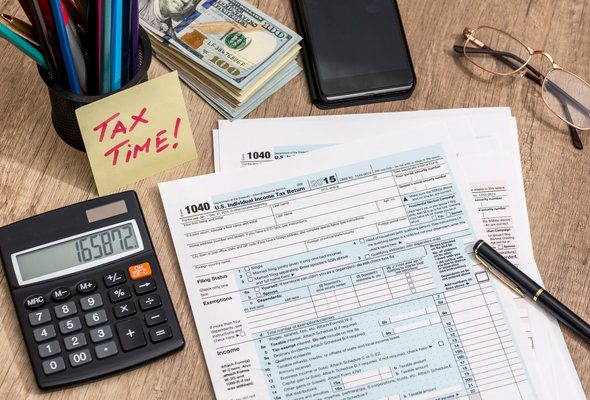 Even when it isn't April tax season, a tax deadline may still be looming. Millions of people request a six-month extension and then have to file their tax returns by mid-October. To be precise Oct. 15, 2019 is the due date to file your return for those who requested a tax return extension in April.
All About Tax Extensions
More than 10 million people request a six-month filing extension each year, extending the deadline from April to October. While that's a fraction of the total number of U.S. taxpayers, if you're one of the millions who asked for an extension this year, you're now under crunch time – again.
Wondering what is a tax extension? If you're waiting on documents, haven't had the time or are up against the deadline, as a taxpayer you can file for an extension. You'll fill out a Form 4868 – Application for Automatic Extension of Time to File U.S. Individual Income Tax Return and either file it online or mail it in to one of the addresses listed on the form.
At the moment, almost every extension has been granted by the IRS. With the tax extension you'll have six months from the April deadline (so, mid-October is your next cutoff) to file your tax return. However, you're still responsible for paying taxes, if you owe any. The extension is valid for filing your return, that's it.
Automatic Tax Extension Eligibility
Certain groups of people qualify for automatic extensions. Even though the word "automatic" is tacked on by the IRS, you will still need to do some work to get the extension. If you fall under one of the two special categories and you want an extension, you'll need to file Form 4868 by mail or online.
The first group of taxpayers eligible for the six-month extension is anyone living outside of the U.S. and Puerto Rico with your main place of business outside of the U.S. and Puerto Rico. If you fall into this category, you can file for a six-month extension, but you will still owe your tax payment. What does that mean? The IRS says "you will have to pay interest on any tax not paid by the regular due date of your return." You can get an extension of time to file your tax paperwork, "but not of time to pay."
The second group allowed six-month extensions is military and other U.S. personnel serving in a combat zone in support of U.S. Armed Forces. This includes the spouses of those serving in a combat zone as well, and applies whether you file jointly or separately. Unlike the first group, service members will not have to pay interest or pay their tax bill until that six-month extension deadline. It also works a little differently. Instead of an October deadline, which is the six-month extension deadline for other filers, the 180-day extension timeline begins when individual returns to the U.S.
Don't Rush and Miss Out on Deductions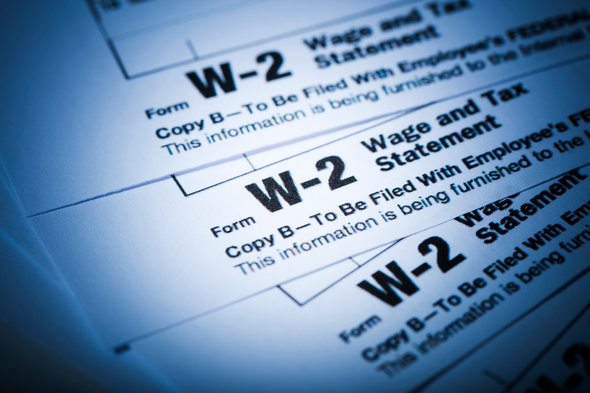 Feeling a little panicked to meet the deadline is normal. But if you rush to just get it over with might mean missing out on some tax benefits. The IRS advises those completing returns to make sure to check out for possible credits and deductions.
A few of these credits include the earned income tax credit (EITC) for low- and moderate-income families, education credits, child-related tax benefits and the Saver's credit, claimed using the Form 8880, which is available for low- and moderate-income workers who contributed to a retirement plan.
What to Do if You Can't Pay Your Taxes
Filing your tax return is separate from the due date for owed taxes. If you owe taxes to the government, which can happen from past taxes due, or if your employer doesn't withhold taxes for you, your due date stays mid-April. There are a few exemptions to this rule, such as for those in foreign countries and military members (see above), but for the most part, owed taxes are due in April.
If you are having difficulty paying your taxes, you can set up a payment plan with the IRS. This ranges from "pay now," to short-term (120 days or less), to long-term payment plans (more than 120 days). Anything beyond the pay now option will come with a set-up fee ranging from around $30 all the way up to $225 if you apply by phone, mail or in person. You can arrange for direct debit, or pay by check or money order or credit. In some cases, it's cheaper to pay taxes by credit or loan because the interest rates are generally lower than the penalties that the IRS piles on late taxes.
There also is a rare exception for some struggling tax payers to set up or qualify for an "offer-in-compromise." This allows the taxpayer to settle their tax liability with the IRS for less than the actual full amount.
You'll have to meet one of three qualifying criteria. If there's doubt as to liability and there's a genuine dispute, the IRS can accept a compromise. Next, the IRS can accept a compromise if there's doubt that the amount owed is fully collectible. That means if your assets and income are less than the full amount you owe in taxes. Effective tax administration is the third ground. This is when the full amount can be collected and the amount is legally owed, but collection would create economic hardship.
Bottom Line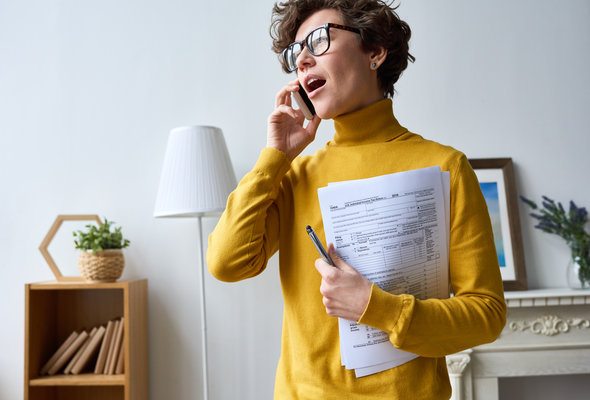 Navigating the world of taxes can be confusing, but don't let that be an excuse for your delay. Most cities and towns have tax services for low-income individuals and families. This can be a way to get free or affordable tax advice. If you don't qualify, you can always seek the help of a professional at places such as H&R Block or your local accountant. Whatever you do, know that the IRS will always get its due, whether you put it off for weeks, months or years. The best bet is to take care of your taxes as soon as possible.
Tips for Filing Your Taxes
Looking for tax software to help you with your taxes? There are a number of great services, but the best one for you will depend on your exact situation and what forms or features you need. Start with this breakdown of the best tax software for filers of all situations.
If you need extra time to file because you have a complicated tax situation, you may benefit from the help of a tax professional. Work with a financial advisor so that you can minimize your tax bite and also prepare better for next year.
Photo credits: ©iStock.com/alfexe, ©iStock.com/LPETTET, ©iStock.com/mediaphotos