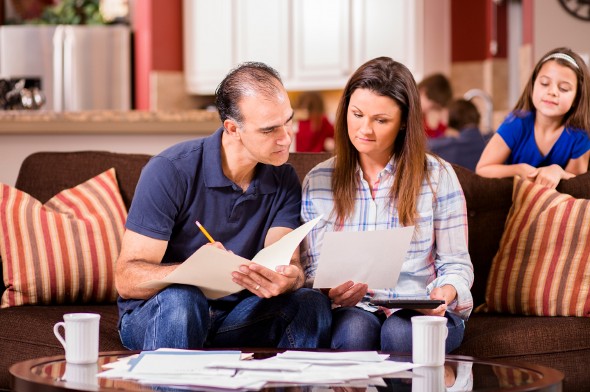 Buying a home is a major financial feat and once you make an offer on a home, the real work of filling out the loan application begins. Lenders will ask for copies of your tax returns, which they'll use to verify your income and determine what kind of loan you qualify for. If you're preparing to buy a home, there are tax strategies you can use to make yourself more attractive to lenders.
Find out now: How much house can I afford?
1. Be Strategic About Your Filing if You're Self-Employed
Self-employment comes with plenty of perks but when it comes to buying a home, it can make things harder. That's because you're held to a higher standard in terms of your income.
Instead of looking at your previous year's tax returns, lenders focus on what you made within the past 24 months and then average those numbers to gauge what kind of money you're bringing in. If your income is consistent from year to year, that's usually not a problem. But if you have a great year followed by a really bad one or vice versa, that may hurt you.
While you can claim deductions for business-related expenses, keep in mind that doing so reduces your taxable income. And as a result, you might not be able to qualify for the loan amount that you need. But taking deductions in some areas (such as depletion, depreciation and home office use) might not hurt you because lenders can add those back in when determining your income.
If you're worried about not being able to show enough income on your tax return, preparing a detailed profit and loss statement for the previous two years can give the lender a clear idea of how much money you're really pocketing.
2. Look for Ways to Improve Your Debt-to-Income Ratio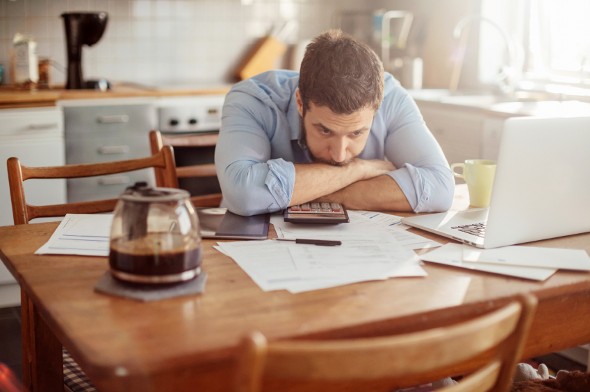 One of the things lenders consider when you apply for a mortgage is your debt-to-income ratio (DTI). This is the amount of money you're using to pay off your debts relative to your monthly income. Lenders typically prefer this ratio to be 43% or less.
If your DTI ratio is above that percentage, there are ways to bring it down. You can work on paying off some debts before you apply for loan. Or, you can maximize your taxable income on your return. Cutting back on tax deductible contributions to a retirement account is one way to do it, but there are some downsides to that decision.
For one thing, you won't be putting as much money towards your nest egg. Plus, you could increase your tax liability for the year. Starting a side hustle or taking on more hours at work can help you increase your take-home pay and reduce your DTI.
Find out now: How much do I need to save for retirement?
3. Choose the Right Filing Status
Your filing status affects the kind of tax benefits you receive, including the size of your standard deduction and the tax bracket that you fall into. If you can choose between two or more filing statuses, you'll need to run the numbers to determine how each one might affect your gross income calculation.
For instance, someone who's married but separated and has dependent children may be able to file a return as married filing separately or head of household. Filing head of household can give you a larger standard deduction, but that may work against you by reducing your gross income for the year. Remember that if your income is too low, a lender might hesitate to extend financing to you.
Related Article: What Is the Standard Deduction?
The Bottom Line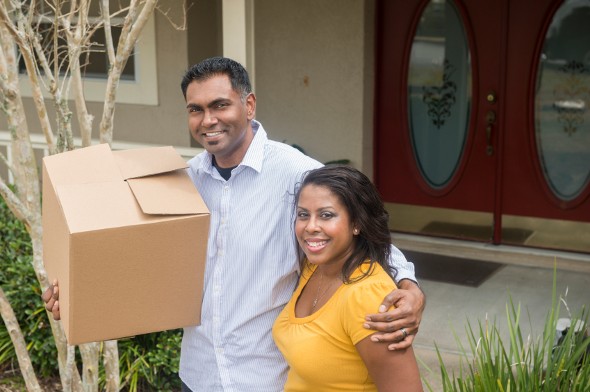 Buying a home will require you to jump through quite a few hoops, and you can't afford to miss the mark when it comes to your taxes. Using the right tax strategies can help you avoid missing out on a loan or getting a smaller loan than you need.
Photo credit: ©iStock.com/Pamela Moore, ©iStock.com/Geber86, ©iStock.com/Lorraine Boogich