Ask Our Taxes Expert
Have a question? Ask our Taxes expert.
More From SmartAsset
Ask Our Taxes Expert
Have a question? Ask our Taxes expert.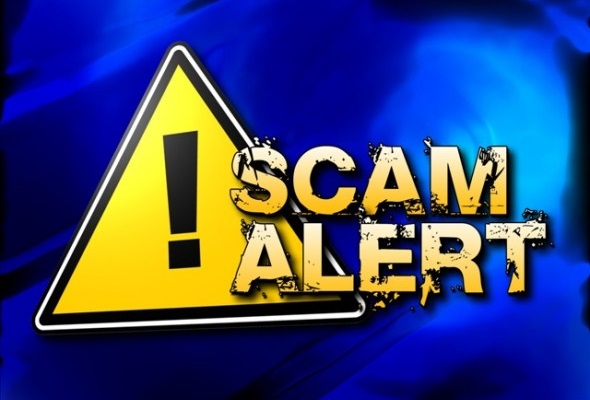 The Internal Revenue Service is warning of a popular scam targeting U.S. taxpayers. Every year when it's time to pay income taxes, scammers try to take advantage of the opportunity. The phone scam is widespread. It's been reported in all fifty states throughout the country aimed at taxpayers and recent immigrants. SmartAsset has the details so you don't become a victim.
Find out now: What will happen to my taxes after buying?
Impersonating the IRS
Scammers contact potential victims by phone saying they owe money to the IRS. The caller demands a credit card payment over the phone. Victims are then told if a payment is not made the taxpayer will face number of consequences including arrest, suspension of a business or driver's license or even deportation. Below are some other characteristics of this scam:
Scammers will use a fake IRS badge and ID number
The person on the phone may have access to the last four digits of your social security number
Spoof caller ID so the actual IRS number appears
Sends a bogus IRS email
After someone is threatened with one of the supposed consequences the caller may hang up and then call back pretending to be from the local police or DMV, and the numbers on the caller ID appear to support this claim.
Tips for Taxpayers
These scammers are thorough in trying to hide their tracks, so it is important to be aware of what to do if you are ever confronted with this scenario. The IRS offers the following information for potential victims of this scam:
The IRS will never request a credit card payment over the phone. The point of this scam is to get you to give over your credit card information so they can steal your money. The IRS emphasizes that it will not take credit card information over the phone. Nor will the IRS ask for information such as your bank PIN numbers, passwords, or banking and financial information.
The IRS does not send out emails. This is particularly important as these scammers create bogus email addresses that appear to be from the IRS. The IRS states that if any money or taxes are due, you will first be contacted by mail not over the phone or through email. If you receive any type of email that appears to be from the IRS, do not open any attachments that may be included in the body of the email. The IRS requests that you forward these messages to the following email address: phishing@irs.gov. This way the IRS can further investigate these incidents.
Contact the IRS. If you have been contacted by scammers you can report it to the Federal Trade Commission by using their FTC Complaint Assistant.
This is just one of a number of IRS scams that people have fallen victim to. Ultimately these scammers are trying to access your banking or credit card information so they can steal your money. You might not even know you have been a victim until you have lost thousands of dollars. Credit monitoring and identity theft insurance can help catch the problem early and prevent you from being further victimized.
Photo Credit: CloneCommands