The IRS allows some nonprofits to avoid paying federal income taxes. The only problem is that the application for federal tax exemption (Form 1023) is extensive. In addition to completing the standard application, you'll likely have to submit additional attachments and financial documents. Wish the application process was shorter? It can be if you're allowed to submit Form 1023-EZ instead. Read on for a breakdown of what the form is and how to fill it out.
Check out our federal income tax calculator.
What Is IRS Form 1023-EZ?
IRS Form 1023-EZ is the Streamlined Application for Recognition of Exemption Under Section 501(c)(3) of the Internal Revenue Code. In plain English, it's the simpler version of Form 1023 that the IRS introduced in 2014.
Nonprofits that want to be treated as 501(c)(3) organizations may file either Form 1023 or Form 1023-EZ. If the government approves your application, you'll be exempt from federal income taxes. Plus, anyone who makes a contribution to your organization may be eligible for a tax break.
Form 1023-EZ is a three-page form (compared to the 12-page document and the eight schedules that go along with Form 1023). Best of all, you can file IRS Form 1023-EZ electronically. Unfortunately, only certain groups can submit Form 1023-EZ.
Who Can File IRS Form 1023-EZ?
Wondering whether you're eligible to file Form 1023-EZ? You'll need to find the form's instructions and scroll down to the eligibility worksheet. If you respond "yes" to any of its questions, you can't submit Form 1023-EZ. That means you'll need to complete Form 1023.
Generally, only small-scale organizations can file Form 1023-EZ. The fair market value of your nonprofit's assets can't exceed $250,000. In the past three years, its annual gross receipts shouldn't have exceeded $50,000. And its gross receipts within the next three years shouldn't be expected to exceed the same threshold.
If your nonprofit began in a foreign country (or has a foreign mailing address), you can't submit Form 1023-EZ. Other details about its history matter. For example, you can't file the form if the nonprofit is a successor to a for-profit group or an organization that lost its tax-exempt status due to its association with terrorism.
Neither private operating foundations (these organizations combine features of both public charities and private foundations) nor LLCs can fill out Form 1023-EZ. The same rule applies to organizations that lost their 501(c)(3) status for any reason (other than failing to file certain paperwork for three years in a row). Furthermore, you're not allowed to complete Form 1023-EZ if your organization falls into a certain category based on its purpose. Schools, hospitals and organizations that test products for public safety are just a few of the groups that must file Form 1023 if they want federal tax exemption under Section 501(c)(3).
The IRS allows a few types of organizations to receive tax-exempt status regardless of whether they submit Form 1023-EZ or Form 1023. Churches and church-related groups fall into this category. So do organizations with gross annual receipts under $5,001.
How to File Form 1023-EZ
When you're ready to complete Form 1023-EZ, you'll need to visit pay.gov to fill out the form electronically. You're not allowed to submit a paper copy of your application. If you haven't done it already, don't forget to complete the Form 1023-EZ Eligibility Worksheet (although you don't need to submit it with your application).
Form 1023-EZ has six sections. In the first section, you'll enter the name of the organization and other personal information about it (including its phone number and employer identification number). You'll also list the names and addresses of all your trustees, officers and directors.
In Parts II and III, you'll identify your organizational structure and the activities that your nonprofit engages in. In order to be classified as a 501(c)(3) organization, a nonprofit must exist to serve a specific function (such as a religious, scientific, charitable or literary purpose). A 501(c)(3) organization must follow other rules, too. For example, it can't support a political candidate or devote too much energy to a business or trade outside of its core mission. For a complete breakdown of restrictions for 501(c)(3) organizations, you can read the instructions for Form 1023-EZ.
Finishing IRS Form 1023-EZ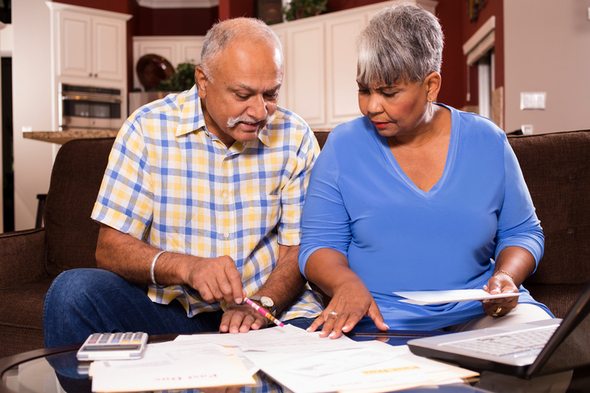 Private operating foundations can't file Form 1023-EZ. So you'll need to complete Part IV so that the IRS can decide whether to classify your organization as a public charity or a private foundation. Part V doesn't apply to every organization. You'll only need to complete that section if you lost your 501(c)(3) tax-exempt status because you didn't file certain required documents for at least three consecutive years.
The final section of Form 1023-EZ requires a signature from an authorized official such as a trustee or a director. When you're ready to send off the form, be prepared to pay a $275 user fee with a debit or credit card (or directly from your bank account).
Bottom Line
As long as it meets the requirements outlined by the IRS, a nonprofit can file Form 1023-EZ and apply for federal tax exemption under Section 501(c)(3). It's the streamlined version of Form 1023. If you can file it, it's best to do so within 27 months of establishing your organization. That way, your tax-exempt status takes effect beginning with the day your nonprofit was founded.
The IRS estimates that it'll take roughly 48 minutes to assemble and submit Form 1023-EZ. Gathering all the materials you need to complete the form, however, could take hours. If you need assistance, you can visit the IRS website and contact a representative from the Exempt Organization Customer Account Services.
Photo credit: ©iStock.com/BernardaSv, ©iStock.com/SIphotography, ©iStock.com/fstop123