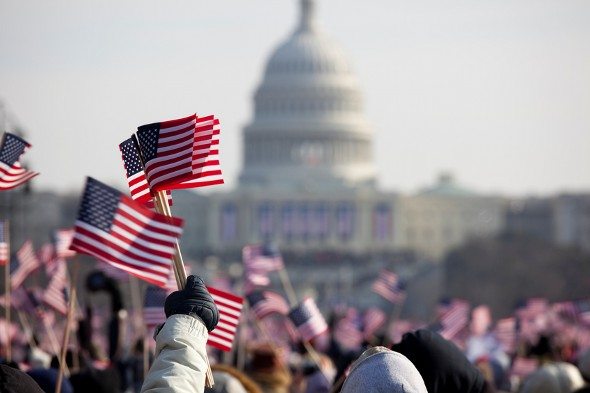 Convincing politicians on both sides of the aisle to agree on anything can be a daunting task. Conservatives and liberals have opposing viewpoints on everything from immigration to healthcare and trying to find common ground usually isn't easy. But once in a blue moon, Democrats and Republicans come across an issue that they both can rally around. Here are three economic ideas that members of both political parties support.
Check out our investment calculator.
1. Lowering the Corporate Income Tax Rate
The top marginal income tax rate for corporations that function as pass-through entities (meaning that individual business owners rather than the companies themselves are taxed) is 39.6% when combining federal and state tax rates. In terms of the industrialized countries with the highest corporate income tax rates, the U.S. comes in third.
One downside of having such high tax rates is that they can drive companies to want to do business overseas. Many people argue that lower corporate tax rates would do wonders for our economy and lead to job growth. At the same time, cutting corporate taxes would likely leave the federal government with less revenue to work with.
In reality, most corporations aren't being taxed at the 39% threshold. On average, corporations end up with effective corporate income tax rates of 27% or 28%. Generally however, neither Republicans nor Democrats are opposed to reducing corporate income tax rates.
President Obama proposed lowering the top marginal corporate income tax rate to 28%. Republican presidential nominee Donald Trump, on the other hand, said that he wanted to slash corporate taxes so that the top rate is just 15%. Unlike many of her fellow Democrats, Hillary Clinton has rejected the notion of lowering corporate tax rates, arguing instead for a net increase in corporate taxes and a higher capital gains tax rate for the rich.
Try out our capital gains tax calculator.
2. Lowering Childcare Costs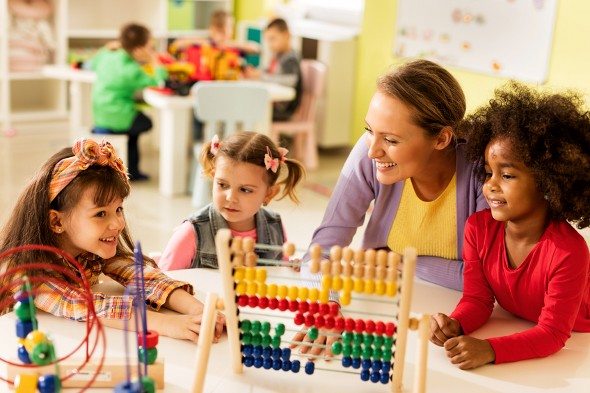 Raising a child in the U.S. is expensive. According to a report from the Department of Agriculture, middle-class couples who gave birth to a child in 2013 could expect to spend $245,340 over the course of the child's lifetime until he or she turns 18. The USDA found that education and childcare combined cost $44,400. And in some states, the cost of childcare is higher than the average annual cost of in-state tuition for college students.
With childcare costs on the rise, both Democrats and Republicans want to find ways to reduce these expenses for families.
Trump wants parents to be able to deduct the average cost of childcare expenses on their income tax returns. Currently, parents can deduct up to $6,000 each year for childcare costs. Some critics argue that Trump's proposed deduction would favor high-income individuals and fail to give low- and middle-income families as much of a break.
Democratic nominee Hillary Clinton wants to use subsidies and tax credits to limit the cost of childcare to 10% of an individual household's income. She's also advocating for paid family leave, universal pre-kindergarten programs and an increase in the wages of childcare workers. In terms of her 10% cap on childcare expenses, some critics question whether families would be able to work around the country's complicated tax code in order to make the most of the tax credit.
Related Article: The Best Places for Children in 2016
3. Focusing on Infrastructure Reform
Another part of Clinton's economic plan involves using $275 billion to fix the nation's infrastructure. Some of her ideas include improving bridges, roads, levees and dams and making public transportation systems available to more people. Through these actions, Clinton hopes to boost the economy and add about 10 million jobs.
So far, these proposals have received bipartisan support and approval from economists with varying political ideologies. Trump even went so far as to say that he plans to spend twice as much money as Clinton on infrastructure reform.
The Takeaway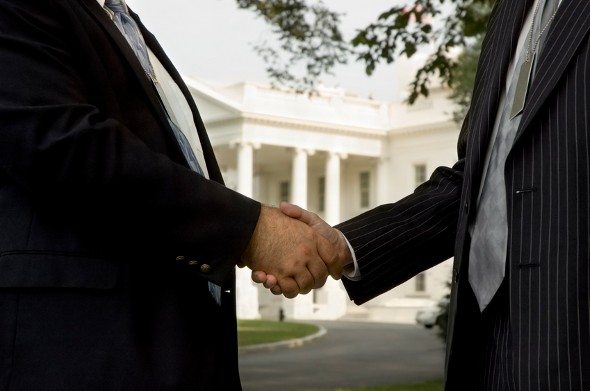 Getting Democrats and Republicans to come to a consensus and compromise on their beliefs and values is often challenging. And when it comes to economic policies in particular, the two sides rarely see eye to eye. While they tend to go back and forth when trying to decide how to deal with the national debt crisis, both parties generally agree that something needs to be done about high childcare costs, our broken infrastructure and high corporate taxes.
Photo credit: ©iStock.com/Dan Moore, ©iStock.com/skynesher, ©iStock.com/Leslie Banks