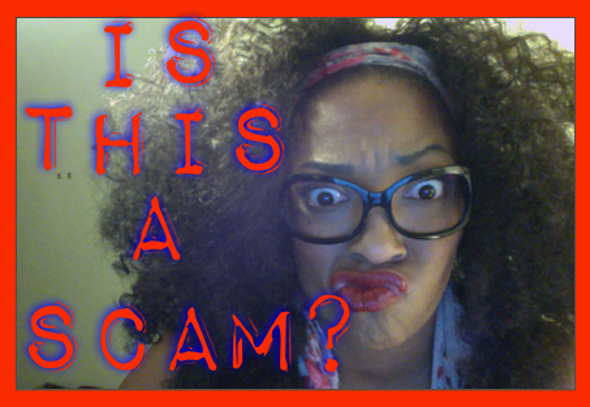 Tax season is in full swing! It marks the peak time for would-be criminals to try and dupe you out of your hard-earned cash. In an effort to protect taxpayers, the IRS releases an annual list of the top tax scams to be aware of. While tax scams can happen at any time, those included on this list are the ones that occur most frequently at tax time.
Find out now: How much life insurance do I need?
If you're worried about becoming the victim of tax fraud, here are the things you need to keep an eye out for:
1. Identity Theft
Identity theft is a growing problem that affects hundreds of thousands of taxpayers each year. Identity thieves use your Social Security number and other personal information to commit fraud and other crimes. Some of the most common scams include using your information to earn taxable income in your name and filing a false return on your behalf to claim a refund.
Related: Identity Theft Insurance
The IRS encourages taxpayers to avoid sharing their information either online or over the phone with anyone they don't know. If you think your tax return has become compromised by identity theft, you can get help from the IRS Identity Protection Specialized Unit by calling 1-800-908-4490.
2. Phishing
Phishing occurs when you receive a phone call, email or social media message that asks for your personal or financial information. The primary goal of a phishing scam is to trick you into providing this information, which can then be used to commit identity theft. Even if it seems legit, the IRS advises caution when responding to unsolicited requests. It's also important to note that the IRS never contacts taxpayers electronically. So don't be deceived by scammers posing as Uncle Sam!
3. Return Preparer Fraud
If you're one of the estimated 60 percent of taxpayers who will pay a professional to complete their returns this year, you could be the potential victim of a scam. While most tax preparers adhere to high ethical and professional standards, there are some who may seek to take advantage of unsuspecting consumers. Choosing an expert who has a Preparer Tax Identification Number can narrow down the odds of getting scammed but it's a good idea to do your homework before handing over your information.
Related Article: Tips for Choosing a Tax Preparer
4. "Free Money" Scams
If you've ever seen a flyer or ad promising free money from the IRS that seems too good to be true, it probably is. Scammers are able to lure victims in by promising them that they can help them file a tax return with little or no documentation in exchange for a fee. In many cases, taxpayers are guaranteed a refund even when they have little or no income or they're not required to file. The scammer makes off with the fee and the victim ends up with nothing. Even worse, taxpayers who knowingly take part in this kind of scam are subject to a $5,000 penalty.
5. Fake Charities
Donating money or goods to charity is a great way to give back and you may even be able to score a sizable tax deduction if you itemize. While there are plenty of legitimate charities you can donate to, there are also a number of fake organizations that may be after your cash. If you're not sure whether a charity is the real deal, the IRS Exempt Organizations Select Check Tool can point you in the right direction.
Related Article: The 50 Worst Charities in America – How to Keep from Being Scammed
6. Hiding Income Offshore
Keeping money in an offshore or overseas bank account isn't a crime but trying to hide your cash from the IRS is. If Uncle Sam finds out you've been stashing away money to try and evade taxes, you could get hit with significant penalties and fines as well as a criminal charge.
7. Misreporting Income and Expenses
When you file your taxes, you're required to accurately report all of the income you earned from your job or self-employment. Fluffing up your income or claiming expenses you didn't actually incur in order to maximize your refund or qualify for certain credits is another scam the IRS is on the lookout for. If you're being encouraged to do so by a supposed tax professional, it's a major red flag.
Related Article: 6 Common IRS Audit Triggers
The remaining scams that you need to be wary of this tax season include filing fake Form 1099 refund claims, making frivolous arguments to challenge your tax liability, claiming zero wages, misuse of trusts to avoid taxes and disguising corporate ownership. While there's no way to guarantee you won't be targeted, knowing what to look out for can help you protect yourself financially.
Photo Credit: imsupagirl