IRS Form 2106 (Employee Business Expenses) is the form that lets you deduct business expenses you incurred during the tax year. So if you traveled for work or otherwise spent your own money on business costs, you can deduct a portion of those expenses from your taxable income. This can be a great income tax break for freelancers and other self-employed people and those who travel a lot for work. Here's how Form 2106 works.
Check out our income tax calculator.
IRS Form 2106: Employee Business Expenses
What is the purpose of IRS Form 2106? It's to let you deduct what the IRS calls "ordinary and necessary expenses" you incurred for your job. According to IRS guidelines, "An ordinary expense is one that is common and accepted in your field of trade, business or profession. A necessary expense is one that is helpful and appropriate for your business. An expense does not have to be required to be considered necessary." The IRS offers a detailed flowchart to help you figure out whether you should use Form 2106.
If you're claiming vehicle travel business expenses using the IRS's standard mileage rate and you were not reimbursed by your employer for those business expenses, you can use the simpler version of Form 2106, Form 2106EZ.
Related Article: A Guide to Filling Out Your W-4 Form
Tax-Deductible Expenses: How to Fill Out IRS Form 2106
Part I
Form 2106 will walk you through which numbers to enter on which lines. Part I of the form is where you enter the business expenses you had throughout the year, whether or not you were reimbursed for those expenses. There are two separate columns, Column B for "Meals and Entertainment" and Column A for other forms of business expenses, like transportation and lodging expenses. On Line 6 you'll total the expenses you've listed in each column.
Line 7 is where you can enter the amount you were reimbursed for business expenses. If your employer didn't reimburse you for any of your expenses (or if you have no employer) you can skip Line 7 and head directly to Line 8. If you're filling out Line 7 though, you should enter only the reimbursements from your employer that were not reported in box 1 of your W-2. You should include reimbursements reported under code "L" in box 12 of your Form W-2, though.
On Line 8 you'll figure out the difference between the expenses you paid for and the expenses your employer reimbursed you for (if applicable). To fill out Line 8, subtract Line 7 from Line 6. If the result is zero or less, enter "0." If Line 7 is greater than Line 6, Column A, report the excess as income on Form 1040, Line 7 (or Form 1040NR, Line 8 if that's the form you're using for your income taxes).
Line 9 of Form 2106 further explains how to calculate the amount you're eligible to deduct. In Column A, enter the amount from line 8. In Column B, multiply line 8 by 0.50, unless you're an employee subject to Department of Transportation (DOT) hours of service limits, in which case you should multiply meal expenses incurred while away from home on business by 0.80 instead of 50%.
On Line 10, add the amounts on Line 9 (both columns) and enter the total. You should also enter this amount on Schedule A (Form 1040), Line 21 (or on Schedule A (Form 1040NR), Line 7). If you're an Armed Forces reservist, qualified performing artist, fee-basis state or local government official or an individual with a disability, consult the detailed IRS instructions for special rules on where to enter the total of your deductible business expenses.
Part II
Part II of Form 2106 is all about vehicle expenses. If you didn't incur any vehicle expenses, you can skip this section of the form. If you used your own car for business and you're claiming business expenses, you'll disclose information about your vehicle in Section A. Section B covers the mileage rate that applies to the miles of business travel you're deducting. Section C is for expenses like gas and insurance for your car, or rental car expenses if you rented a car on a business trip. Section D is where you adjust your deduction according to the depreciation of your vehicle during the tax year. You only need to fill out Section D if you owned the vehicle used for business expenses and you're completing Section C for that vehicle.
Related Article: The Lowest Taxes in America
Bottom Line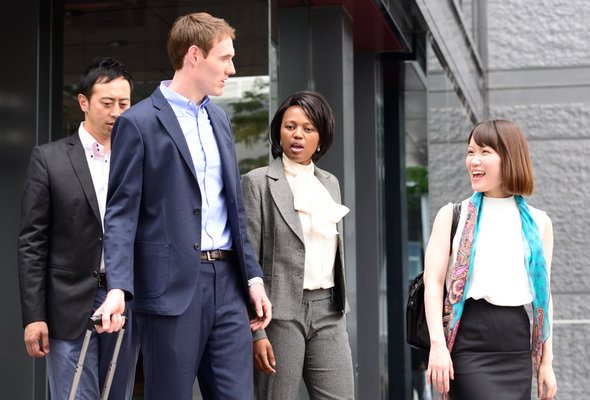 Remember that any expenses you deduct on your taxes must be backed up with evidence. If you don't have the receipt for that car you rented on a business trip or the hotel room you paid for during a conference you attended for work, you can't enter those expenses on Form 2106. It's also important to claim only those expenses that are business-related. So if you added a day to the end of your business trip to go visit your college roommate, the expenses from that extra day don't count as a business expense and shouldn't appear on Form 2106.
Photo credit: ©iStock.com/michaeljung, ©iStock.com/m-imagephotography, ©iStock.com/Electra-K-Vasileiadou