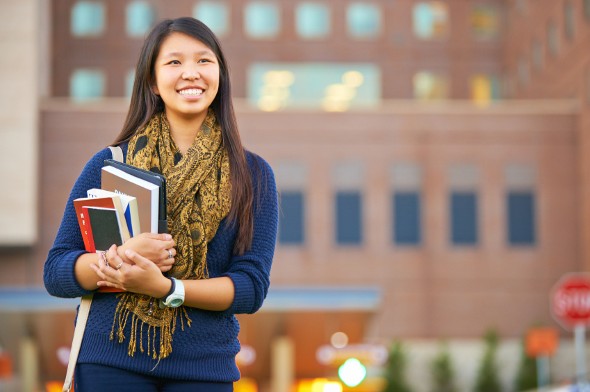 The start of the back-to-school season is weeks away, but now's the time for parents to prepare for it. If you're sending a student off to college this year, there are a number of tax benefits you may be able to take advantage of. Claiming these credits and deductions could result in a lower bill when it's time to file your returns.
Try out our federal income tax calculator.
1. American Opportunity Tax Credit
The American Opportunity Tax Credit (AOTC) has been extended through 2017, which is good news if you're footing the bill for some or all of your child's education expenses. The credit is worth $2,500 and can pay for tuition, fees or course materials for an eligible student. Up to $1,000 of the credit is refundable, which means you can still get it if you don't owe the IRS anything.
To claim the credit, your adjusted gross income must be $80,000 or less or double that amount if you're married and file jointly. The credit can be used for part-time students as long as they're completing at least half of the standard course load. The credit doesn't apply to parents with graduate students or certain costs like room and board or transportation.
Related Article: How Tax Breaks Make College More Affordable
2. Lifetime Learning Credit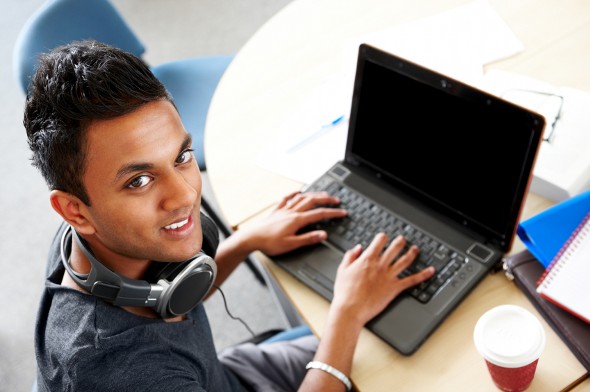 At $2,000, the Lifetime Learning Credit (LLC) is a little less than the American Opportunity Credit. But it offers more flexibility to parents in terms of when you can claim it.
Since there's no limit on the number of years you can take the credit, it's good for undergraduate and graduate expenses. While you can't claim both credits for the same student in the same year, you can alternate and use them in different tax years as long as your child is eligible.
The income threshold is slightly lower for the LLC and single filers can only claim it if their adjusted gross income is $64,000 or less. Again, the limit is doubled for married couples who file jointly. But you can't take the credit if you're married and file separately.
The types of expenses that are covered under the LLC are the same as those under the AOTC: tuition, fees and other required costs of enrollment.
3. Student Loan Interest Deduction
While a credit reduces your final tax bill, a deduction lowers the amount of your income that's subject to tax. Parents making student loan payments on behalf of an eligible student can also get a break in the form of a deduction for the interest they're paying.
As of 2015, you can deduct $2,500 or the amount of interest you paid on a qualifying loan (whichever is lower). You don't need to itemize to claim the deduction. A qualified loan is anything you borrow to pay for college expenses.
Single filers can get the full deduction if their modified adjusted gross income is $65,000 or less and that number increases to $130,000 for married couples filing jointly. You can't take the deduction at all if you're married and file separate returns.
Check out our student loan calculator.
Other Education Tax Benefits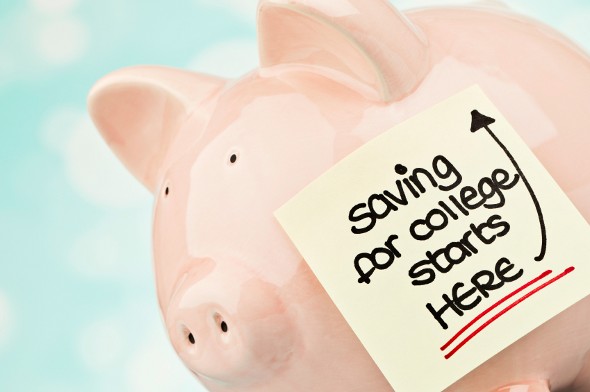 If you're still in the process of saving for your child's college expenses, where you put your money can make a big difference at tax time. Saving in a 529 plan offers several tax advantages, starting with tax-free withdrawals when you use the money for education expenses. That includes any earnings your savings have accumulated.
While your contributions aren't deductible on your federal taxes, some states offer deductions and other tax breaks when you save in one of these accounts. Unlike a Coverdell ESA, which requires your student to use all of their education funds by age 30, you can leave money in a 529 plan for as long as you like.
If your child doesn't use all of it or decides not to go to school, you can roll it over to another student or even use it yourself. All in all, it can be a good way to plan ahead for college expenses and save you money at tax time.
Photo credit: ©iStock.com/AJ_Watt, ©iStock.com/Dean Mitchell, ©iStock.com/Catherine Lane