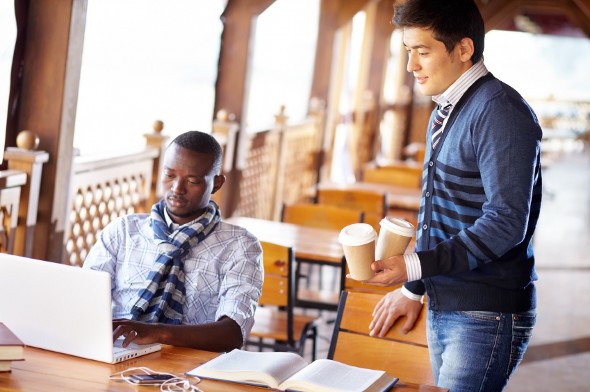 The federal government offers loans to help Americans cover (or at least put a dent in) the cost of college. There are subsidized and unsubsidized federal loans. As you might have guessed, it's better to have a subsidized federal loan. But both subsidized and unsubsidized federal loans are a better deal than private student loans. Let us explain why.
Check out our student loan calculator.
Federal Student Loans: The Basics
To get a federal student loan you must enroll in an institution of higher education that participates in the federal government's Direct Loan program. You must be enrolled at least half-time and your studies must be leading to the acquisition of a degree or a certificate. In other words, if you're retired and you want to take one college course a semester just to get out of the house you won't qualify for federal student loans.
You can't receive federal loans for more than 150% of the published length of the program. So if it takes you five years to graduate from a four-year program, you can still get loans. But you can't get loans for taking seven years to graduate.
To apply for federal student loans you (and/or your parents) will need to fill out the FAFSA, the Free Application for Federal Student Aid. As the acceptance letters start rolling in you'll notice that each one comes with a financial aid package from the school. That package will tell you how much you're being offered in subsidized and unsubsidized federal loans and any grants or scholarships the school has decided to award you.
What's the difference between subsidized and unsubsidized student loans? I'm glad you asked.
Subsidized Federal Loans
Direct subsidized federal loans are available to students with financial need. The amount you are offered will vary from school to school based on how much your family can contribute toward your education and the cost of attending each school. You will never be offered subsidized loans in excess of your financial need (sorry!).
What's great about getting a federal subsidized loan is that the US Department of Education pays your interest for you under certain circumstances. If you're in school at least half-time, you're in the grace period (the first six months after graduating) or you qualify for deferment, the government will pay your loan interest for you.
Unsubsidized Federal Loans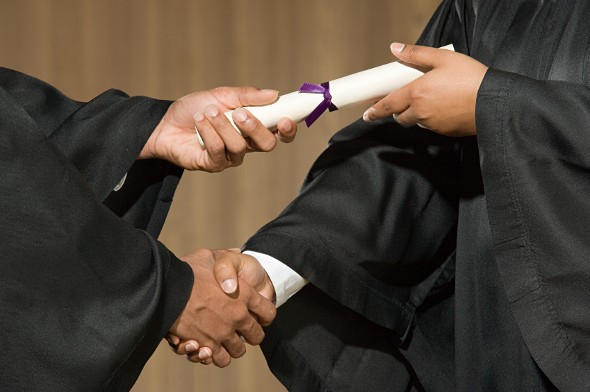 If you don't qualify for subsidized federal loans you may still be eligible for unsubsidized federal loans. A federal unsubsidized loan is different from its subsidized counterpart in a few ways. For one thing, you don't have to demonstrate financial need to qualify for a federal unsubsidized loan.
What's more, you're responsible for your interest payments from the get-go. The government doesn't cover your interest payments while you're in school or during the six month period after you graduate. But wait – there's a loophole. If you decide that you won't be able to pay interest while you're in school or during a period of deferment or forbearance, then you can stop paying it.
That interest won't go away, however. It'll accumulate and will be "capitalized" (a.k.a rolled into your loan). This is important to remember because it increases the size of your loans and the amount of interest you'll pay over the course of your lifetime.
Federal vs. Private Loans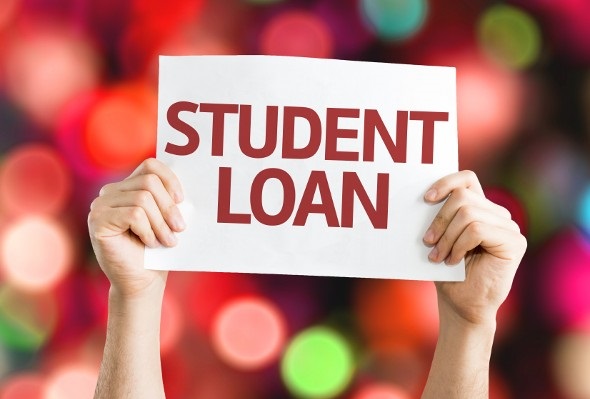 Government student loans, whether subsidized or unsubsidized, have a big advantage over private student loans. Federal student loans always come with fixed interest rates rather than variable interest rates. This makes your payments predictable and allows you to budget for what you owe each month.
Also, with federal loans you may be able to have all or part of your loan discharged or forgiven. This is much harder to do with private student loans. Federal student loans come with more options for income-based repayment. And your eligibility is not tied to your credit score or your parents' scores, unlike with private student loans.
If the financial aid packages you're getting are smaller than you expected, you may want to consider applying for grants and scholarships from outside organizations before you sign the dotted line on a bunch of private student loans. Because their interest rates are higher and can be variable, private student loans are usually more expensive. They're also nearly impossible to discharge in bankruptcy, so once you commit you're really saddled with those loans.
Bottom Line
Any family with a college-bound kid might want to start thinking about how they're going to pay for college well before it's time to fill out the FAFSA. That's because you'll not only have to gather lots of documents when you apply for financial aid, but you'll also need to have an honest discussion about family resources and your child's college budget. At a time when the average student graduates with $35,000 in debt, borrowing money to pay for college should not be taken lightly.
Photo credit: ©iStock/mediaphotos, ©iStock/XiXinXing, ©iStock/gustavofrazao