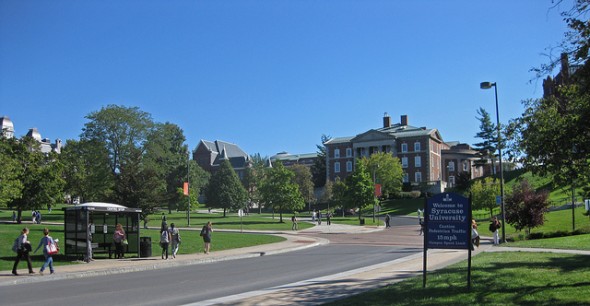 Whether you spent much of your summer touring college campuses or are busily planning those trips for fall, many parents and students across the country are in college search mode. Especially for high school seniors, this is the time to narrow down your list of schools you will apply to over the next few months. Deciding which college to attend (or to attend at all) can depend on many factors.
Find out now: What will it cost to go to school?
Lots of Lists
Lots of people rely on lists to help in finding the perfect schools. You can look at academic rigors, beautiful campuses and starting salaries to filter out the wrong schools and find the right ones. Everyone's list of priorities is different.
Many students consider the Princeton Review's annual top colleges list to be the holy grail for choosing a school. Meanwhile, many parents rely solely on the US News and World Report annual list. They are each useful in the college and scholarship search, but perhaps for different reasons. We are focusing on the Princeton Review as it also provides some insight into campus life that both parents and students should be aware of prior to choosing a college
What Will It Cost to Go to School?
The Princeton Review's 2015 rankings are based on the surveys of 130,000 students from colleges throughout the country. The students were asked 80 questions about their school's academics, student body and themselves.
The Review ranks the schools in eight categories including financial aid, green rating and fire safety. Those schools scoring 99 in those category are given "honor roll" status. That might be what every parent looks at, but we all know the college experience goes beyond that.
That is why the subcategories merit a look or two. Here are my top 10 categories from the Princeton Review's just released list. Keep in mind this list is not about its academic rankings, but factors that can impact your child's college experience as a whole. This means what it's like to live, study and socialize there. Most students will spend four years at the school so it's a good idea to learn as much as you can about your choices.
Top 10 of the Top Lists
1. Top Party School – Syracuse University in New York
2. Top Stone-Cold Sober School – Brigham Young University in Utah
3. Most Beautiful Campus – Colgate University in New York
4. Best Campus Food – Virginia Tech in Virginia
5. Best College Dorms – Washington University in St. Louis in Missouri
6. Happiest Students – Vanderbilt University in Tennessee
7. Best Health Services – Pennsylvania State University in Pennsylvania
8. Best College Library – University of Chicago in Illinois
9. Most Conservative Students – Texas A&M University in Texas
10. Most Liberal Students – Sarah Lawrence College in New York
With this having been said, the greatest factors in determining where your child attends school will most likely be cost, location, and academic programs and reputation. However this campus life snapshot can be a big help.
Photo Credit: flickr