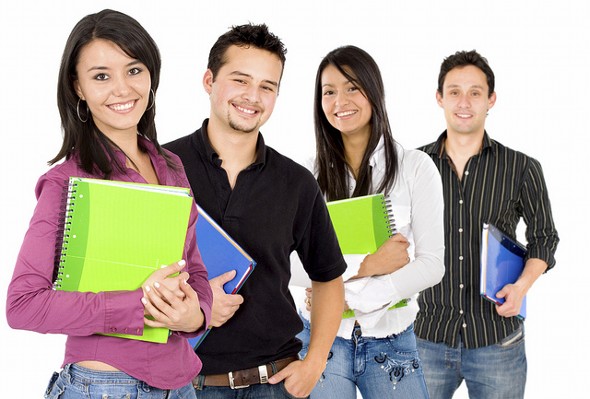 Fall can be a frenzy of college applications. I know you told your student to get everything ready to send off or file online, yet here you are about to pull your hair out because little or none of it has been done. You are on the brink of locking them in their room or make-shift dungeon until he or she gets that college essay finished. Share with them the understanding that it may feel like an exercise in futility, but hammer home its importance until they get it. After all, that essay will play a critical role in determining not only if your child gets in to a college or university, but receives a scholarship offer, as well.
Know Your Audience
Find out what the admissions process is for the school you're applying to, both for the application and the scholarship. Will there be a panel of three or 10 people who decide if you should get money for college? Once you know, refer to the selection committee in your essay and acknowledge that it has a monumental task ahead. You are not pandering, but instead making the panelists aware that you are not taking this process lightly.
Know About the School and Scholarship
This has happened much too often, I must admit. In one case, a student who reached out to me for help at the last minute asked if I would write a letter of recommendation for her for a scholarship. However, she knew little about the school or the person for whom the scholarship was named. If you don't take the time to research the school, why should anyone assume you really want to attend, let alone apply yourself if invited on campus?
Know How to Tell Your Story
Time and time again I have seen essays that clearly are not in the voice of the student, but rather their parents or even teachers. Students, who is better to tell your story than you? And parents, your child should certainly bounce ideas off you, but it is their story to tell, not yours.
Know How to Take Criticism
I have often told TV news colleagues over the year that it is not for the faint of heart, but rather the full of heart. The same holds true when it comes to the college search. When a student writes an essay, he or she needs to be prepared to hear the truth. If he or she cannot stand to have their worked critiqued and put under a microscope, then how will they survive in college? You can break it to them with compassion, but if it's time to start all over from scratch, then you as a parent have to step up. After all, it's about your child's future.
Know When You Are in over Your Head
Parents and students, take note: I cannot tell you how many parents have contacted me saying they were lost in the process or unable to move their children forward. My response is that if you cannot advocate for your child, then who will? The college search process should not start their senior year; it should have begun years ago. If, however, you realize that you need help, then stop and ask for it. You don't have to pay someone to help. Set up a meeting with your child's academic advisor and with his or her English teacher to get them the essay help they need.
College essays should be met with excitement from your student. It's an opportunity for them to sell themselves. It's a time for them to brag unabashedly about what their positive impact could be on a university campus. There is nothing left to do, but do it.
Photo credit: flickr