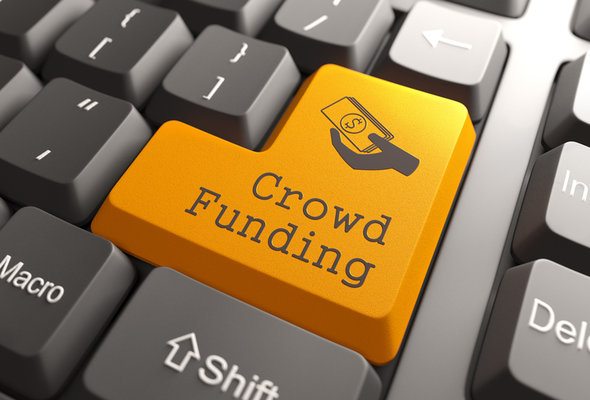 Unless you've been living under a rock for the past 10-20 years, you know that the cost of college has gone way up. The college inflation rate stands somewhere in-between 6 and 9% while standard inflation is only around 3% annually. That means that every year not only is the cost of college going up, but it's going up faster than everything else.
Wondering how to pay off your student loans? Check out our student loan calculator.
It's a little depressing to think about these rising costs since there's not a whole lot we as consumers can do about it. Countless studies over the years have shown that there is a direct correlation between education and income: the more you go to school, the more you'll make. And most entry level jobs won't even consider applicants without a college degree.
So are we stuck? As it stands now, the number one option for paying for college is government based loans or grants. But recently, some new players have emerged that are bringing a unique perspective on college loans and debt.
Here are four new ways to pay for college or grad school:
Crowd-Funding
Ever heard of Kickstarter? Well there's a new company out there called CommonBond that is basically like a Kickstarter but for college loans. The start up based out of NYC is aiming to fix our broken student loan market by connecting borrowers with a network of socially responsible lenders.
CommonBond starts by pooling money from alumni and a community of investors who believe in students and recent graduates. Students and graduates are offered low rate loans while investors receive a financial and social return for participating.
Public Service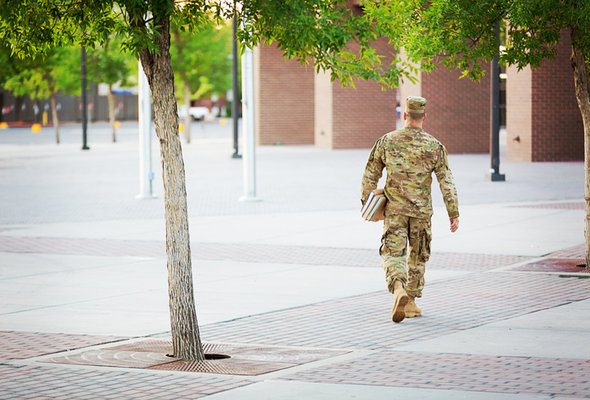 Most people know that the military has several programs set up to pay for college but generally these are for undergraduate degrees. If you're looking to pursue an advanced degree, usually you have to pay for that yourself. But there are certain government programs that will cover the cost of part of your tuition if you go into public service upon graduation.
Related Article: The Highest Paying College Major in Every State – 2016 Edition
Medical students are one group of post-graduates that can benefit from the government's generosity by applying for a program called Public Service Loan Forgiveness (PSLF). The government provides forgiveness on your remaining loan balance (principal and interest) after you've made 120 consecutive monthly payments (10 years) while working in a qualifying public institution.
Employer Aid
This has been around for a while but companies haven't always offered it. More than ever though, businesses are starting to provide tuition-based reimbursement programs to their employees as part of an overall total compensation package. There may be a caveat that you need to stay with the company for 1-3 years after completing the program but after that you're free to switch jobs.
One nice benefit to consider is the possibility of getting a promotion upon completion of your program. Most promotions are experience based but if you can add a Masters Degree to your resume it might be worth a couple years of experience in many cases.
Related Article: All About Refinancing Your Student Loans
Overseas Masters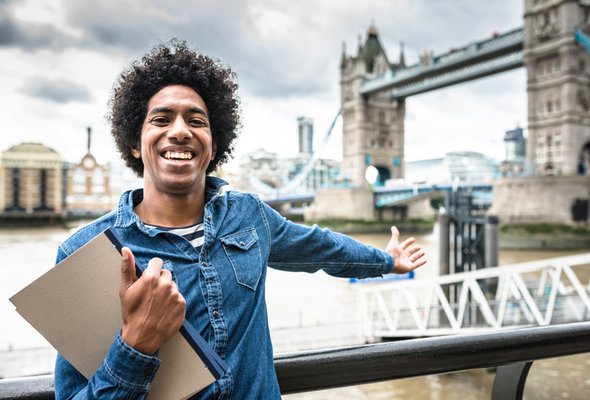 Generally, the trend has been for overseas students to come to the US to study but things are changing. Universities around the world are catching up and in some cases even surpassing American education standards. If you're willing to move across the pond, you could snag yourself a prestigious education and save some money.
In some cases it might even pay to have dual citizenship. If you were a German citizen for example, you'd be able to attend medical school completely free in Germany. There's still the task of getting accepted but once you're in, your tuition is paid for.
Photo Credit: ©iStock.com/Tashatuvango, ©iStock.com/MivPiv, ©iStock.com/franckreporter