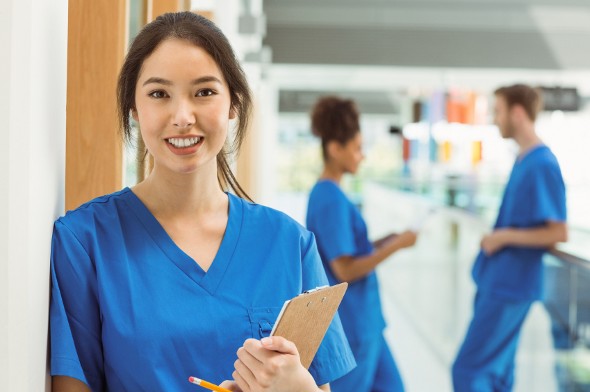 Being a doctor comes with prestige and status in our society. It can also come with a heavy load of student debt. While some doctors go on to earn enough to pay off their student loans in short order, others struggle with payments for years or even decades. To help any aspiring physicians out there, we're outlining the costs associated with attending medical school.
Check out our student loan calculator.
Post-Baccalaureate Classes
Before we talk about the tuition you'll pay as a medical student, let's talk about how much you'll have to spend to become a medical student. For one thing, you'll have to finance an undergraduate education. Plus, if you don't go through the pre-med track as an undergraduate you might have to take extra classes in the summer or the year after you graduate.
These post-baccalaureate programs are designed to help students get ready for medical school, either by taking classes they didn't take as undergraduates or by re-taking tricky subjects to strengthen their skills and raise their grades. Post-baccalaureate programs to get you ready for medical school can cost upwards of $30,000.
Application Expenses
Assuming you've finished your post-baccalaureate classes or you didn't need to take them, your next move will be applying to medical school. If you apply using AMCAS (similar to the Common Application for undergraduates), you'll pay $160 for the first application and $37 for each subsequent application. Keep in mind that you may have to pay extra fees associated with your application to each school.
For example, you may have to pay to set up an account at a school's online application site or to send supplements to your application. At Johns Hopkins Medical School, for instance, this costs $90. Depending on your income you may qualify for a fee waiver.
Remember that you can't apply to medical school without taking the MCAT exam. The exam cost starts at $300 for tests taken in 2015. For those who qualify, there is a reduced fee of $115. If you buy study books or sign up for MCAT prep classes, you'll have to pay for those extras. Kaplan offers online MCAT prep courses that cost more than $2,000. Want a personal tutor? Expect to pay more than $3,000.
In addition to paying to submit your application you will have to pay for application-related travel. Since it's common for aspiring medical students to apply to more than a dozen medical schools, this can get expensive. If you want to save on travel, consider prioritizing medical schools that are near you or that are accessible by bus or train.
Compare rewards credit cards.
Tuition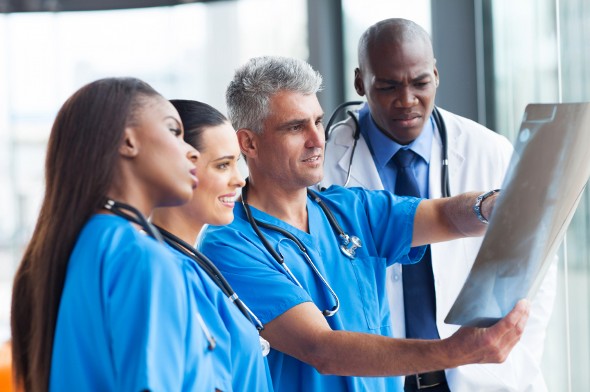 So you made it into medical school. Great! Now you have to pay for it. Don't expect to pay less than $50,000 a year for a combination of tuition, fees and health insurance. Some schools cost less, but many schools cost more.
As with undergraduate school, private schools tend to be more expensive than public schools. Plus, you'll need to cover your living expenses. Depending on where you go to medical school the cost of rent, utilities, food and entertainment can vary widely.
Summer Expenses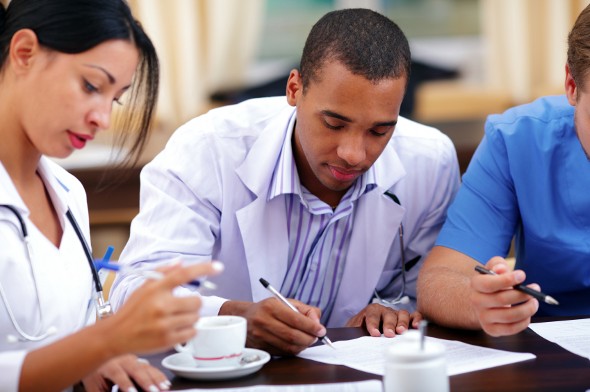 As a medical student you probably won't be spending your summers working as a lifeguard in your hometown. You'll have to find professional development opportunities, with the associated application, travel and living expenses. You could spend your summers shadowing a physician, participating in research or volunteering in the healthcare field. Don't expect to earn much from these summers, and in fact you may lose money if you have to pay to do your summer job.
Related Article: Should I Make a Lump Sum Student Loan Payment?
Residency
Just because you graduate from medical school doesn't mean the expenses end. Once you've finished your time in medical school you'll start your residency. You'll have to apply to residency programs and travel for interviews. In addition to travel expenses, you may have to pay for new clothes for your interviews. Once you're been accepted into a residency program you will have to pay to move to your new home. This all adds up and is generally not covered by student loans.
According to the Association of American Medical Colleges, applying for residency comes with significant fees. For 2016, if you apply for up to 10 residency programs (per specialty) you'll pay $97. The cost per program for applications 11-20 is $11. That rises to $16 each for programs 21-30, and $26 for each application after your 30th.
You might pay over $300 for your residency applications depending on how many you select. There are also transcript fees of $80.
Bottom Line
The general public thinks of physicians as high earners who have it relatively easy in today's competitive job market. However, a recent spate of articles has called attention to the fact that many doctors graduate with six-figure debt that they then struggle to pay off. We're not trying to discourage you from pursuing your calling as a healer, but we want you to have a clear picture of the cost of medical school.
Photo credit: © iStock/Wavebreakmedia, © iStock/michaeljung, © iStock/DeanDrobot