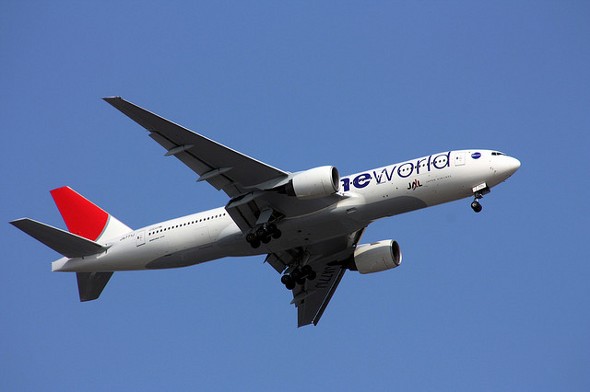 For many parents, the idea of their child studying abroad is enough to send shivers down their spine. Being separated by thousands of miles (and often an ocean) can be an emotionally harrowing experience. Moreover, college is costly enough, and adding to the stress are the extra costs associated with studying overseas. And expenses can add up in a hurry, even for students who attend schools with robust programs where tuition and room and board are the same as on campus. Here are some tips on how to do it all for less:
Find out now: What will it cost to go to school?
Choose Carefully
The first and most important part of any conversation about studying abroad is where. The cost of the program is like real estate in that the most important factor is location, location, location. Out-of-pocket costs for food, entertainment and other activities can vary dramatically from one city or country to another. This is why doing an in-depth cost comparison before falling in love with a study abroad destination is a good idea.
Getting There and Getting Around
International travel is not cheap. Depending on where your student goes, round-trip international flights can range from $800 to $2,500, and airfare is usually an out-of-pocket expense. There's tons of advice about how far in advance is the best time to buy international tickets, but the optimal range seems to be between three and five months ahead. A good way to stay on top of changing rates is with a rate-watching service like Student Universe or Airfare Watchdog. They provide rate alerts when fares move down, making it easier to buy at the best possible time.
Getting to and from your student's destination city is not the only transportation expense you have to consider. Getting around the host city is an integral part of study abroad, as spending all their time in class or in their room defeats the purpose of leaving the country.
How to Pay for a Study Abroad Program Without Going into Debt
So before sending your student off, it's best to explore ground transportation options. Most study abroad destination cities have public transportation, and some cities, like London, have multiple systems. Metropolitan mass transit systems usually offer substantial discounts for transportation passes, so doing your homework can save you some money.
Odds are even though your student is already abroad, he or she will want to explore other countries, as well. Traveling between cities or countries can be counter-intuitive when it comes to cost: the common assumption is that traveling by train or bus is usually the least expensive way around. In Europe, in particular, though, this is not always the case, as some intra-European travel is less expensive by air than by train (although the bus is still generally the least expensive). Your best bet is to research and plan where your student would like to go and get a feel for the best way to get there in advance.
Ditch the Devices
International phone calls can be expensive, and many parents, unfortunately, discover that the hard way. When your student travels abroad with their cell phone, any call they make is considered international, even if it's across the hall. The most effective way to avoid these charges is to ditch the devices for the duration of their time away. Suspend their service when they leave, and have it resume when they return. This prevents accidental pocket dialing mishaps that can cost a fortune.
4 Must-Follow Money Rules for College Students
A more cost-effective alternative to absurdly expensive international calling plans is for your student to purchase an inexpensive phone and plan when they arrive at their destination. Dorm RAs, professors and other school staff can often offer advice about available options. When it comes to staying in touch with home, Skype and online chat are your best bets, since they're free.
More Plastic, Less Paper
Before your student sets foot on foreign soil, it is essential that you notify your bank and credit card company of when and where they will be traveling. Not doing so may find them cut off from access to their cards. Both banks and credit card companies are very cautious when it comes to fraud, and a sudden spate of foreign transactions can result in a suspension of the account.
Find out now: What card is best for me?
Carrying large sums of cash is seldom a good idea. However, overseas ATM fees can add up in a hurry. This is especially true for students who are used to tapping the ATM for small amounts frequently. The best practice is for them to withdraw larger sums and stash the extra cash securely in their room. Their safest option, though, is to pay with plastic whenever possible.
Photo credit: flickr