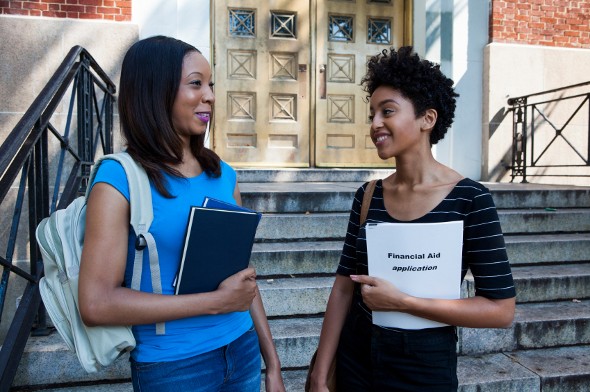 Student loan debt in the U.S. has reached epic proportions. Young adults are vocal about feeling the financial burden. A college degree is increasingly necessary even as the cost of college tuition and fees is on the rise. Colleges and universities are offering some students high discounts on that tuition. Everyone else will have to make do with student loans.
Check out our student loan calculator
Growing Student Loan Debt
Is there a student debt crisis? A look at student loan debt statistics makes it easy to see why the word "crisis" gets thrown around. These statistics vary from source to source, but it's clear that graduating with five-figure debt is the new normal. Total student loan debt in the U.S. tops $1.2 trillion.
Today's average student debt at graduation is over $35,000. In 2012, the average student graduated with $29,400 in loans. This compares to $26,600 in 2011, a jump of more than 10 percent. Are you sensing a trend? The burden of student debt on Americans means that more people are delaying milestones like moving out their parents' homes, getting married, having children and starting businesses.
According to the The Institute for College Access and Success (TICAS), high tuition is only part of the problem. Room and board, books and supplies, transportation and other expenses all add up. Low-income students may have access to financial aid and Pell Grants that they can use for tuition or extras. However, many finds that their grants won't stretch far enough to cover both, leaving them with no choice but to take on student loans to pay for non-covered expenses. That's why TICAS stresses the difference between an education that is "tuition-free" and an education that is "debt-free."
Dealing with the Debt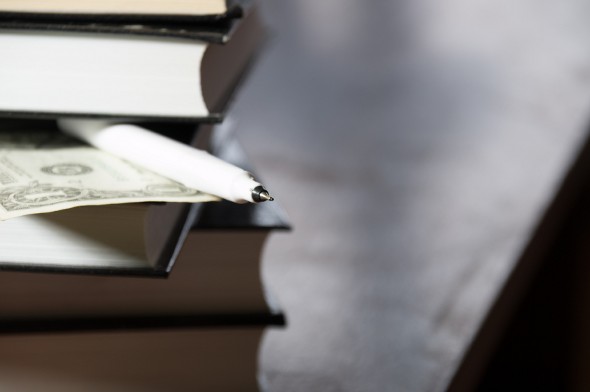 Experts and politicians regularly issue recommendations for addressing the student loan problem. Ideally, government, states and schools would work together to make college more affordable, reducing the need for student loans.
TICAS suggests that Congress could increase the maximum Pell Grant amount open to low-income students and enhance the availability of information about federal financial aid programs and loan repayment options. This would help reduce students' reliance on private student loans, which tend to carry much higher interest rates than federal loans.
Sadly, some students commit themselves to expensive private student loans before maxing out their federal loan eligibility. These private student loans are extremely difficult to discharge in bankruptcy, leaving students in a serious bind. Those who are arguably the worst off are the millions of Americans who have student debt but no degree to show for it. That's why it's important to make sure you have support systems in place before you take the jump into higher education and student loan debt.
Degreed, in Debt and Jobless?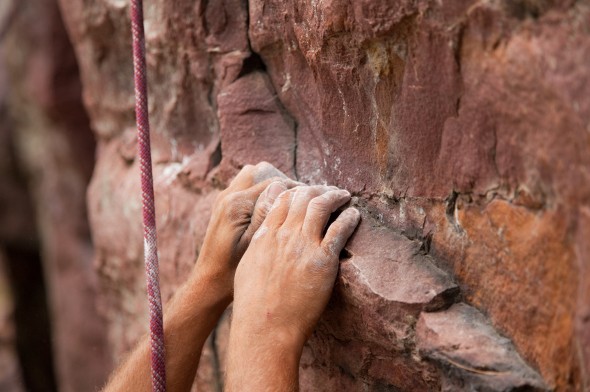 In the current economic climate, there's still a lot of uncertainty for job seekers. Many grads find themselves facing a mountain of student loan debt and few employment prospects when they leave school. Still, having a degree significantly reduces the possibility of unemployment compared to students who only have a high school diploma. The economy's demand for college-educated workers is still rising and the trend shows no sign of reversal.
Not all college degrees are created equal, though. Of course, some colleges and universities are more prestigious than others and perform better in rankings. Beyond that, there's the issue of accreditation and job placement rates. Some for-profit colleges that offer in-house private loans have become notorious for leaving students with high levels of debt and no increase in their earning potential.
When it comes to choosing where to go for post-secondary education, thorough research is key. In addition to looking up the cost, accreditation, reviews, graduation rates and job placement rates of the schools you're considering, think outside the box. For example, you could talk to people in the field you want to enter and get their input on the colleges and majors that would put you on a path to success.
Bottom Line
With some exceptions, the jobs that offer a middle-class (or higher) standard of living require a college degree. It's not surprising that this economic reality is driving up the demand for higher education, and with that rise in demand comes a rise in price. If you can finance your education using a combination of family resources, federal student loans and a part-time job you're one of the lucky ones.
The unlucky among indebted Americans are those with expensive private student loans that they can't afford to pay. Some have argued that more indebted Americans should default on their student loans. Doing so, however, leaves you without access to credit. That's not ideal. Better to avoid unsustainable loans in the first place if you ask us.
Photo Credit: © iStock/ericsphotography, © iStock/MarkgrafAve, © iStock/rafalkrakow